Rolls-Royce North America Appoints Martin Fritsches As New President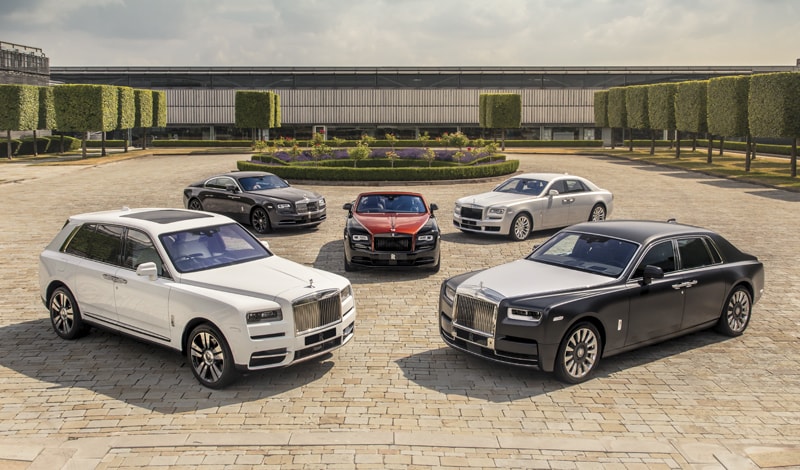 Rolls-Royce Motor Cars North America welcomes a new president, Martin Fritsches. With years of experience in various markets across the world, he will be an invaluable member of the Rolls-Royce team.
As the automotive industry continues to grow and innovate in vehicles and product offerings, Rolls-Royce Motor Cars has not hesitated to tag along; however, in addition to increases in horsepower, the company has brought in more manpower with the appointment of a new president of the North American market, Martin Fritsches.
"I am delighted to announce that Martin Fritsches has been appointed as president, Rolls-Royce Motor Cars North America," says Torsten Müller-Ötvös, CEO of Rolls-Royce Motor Cars. "He is ideally positioned to take on this new role, with an exceptional track record and almost 20 years [of experience in] the BMW Group at a senior level. His in-depth knowledge of our business and the Americas region — the largest for Rolls-Royce Motor Cars worldwide — will be invaluable."
Fritsches' newest position follows shortly after joining the luxury automotive brand, as he came on to the team as the North American vice-president of sales earlier in 2018. His responsibilities included sales planning and operational functions of the brand's 44 dealerships across North America and now he will work to enhance operational and business strategies for the company — including the launch of the brand's newest all-terrain SUV, the Rolls-Royce Cullinan. This is the company's first-ever SUV built for off-roading and comfort, hand-built at the Goodwood, England, manufacturing location.
Though newer to the England-based Rolls-Royce legacy, Fritsches has a legacy of his own in the auto world. He has transitioned to his new role from the parent company of Rolls-Royce — the BMW Group — where he held senior leadership roles in the sales, marketing and dealer development departments. He also brings to the table for Rolls-Royce an international background, as the previous positions he's held were based in Argentina, Brazil and Germany, allowing his understanding of various markets and sales techniques to be utilized with Rolls-Royce. In these roles, Fritsches has worked with an extended range of dealerships to launch new vehicles and handle dealership operations and optimization, as well as consumer-facing marketing needs. His expertise will allow the company to expand strategy and reach a different market for potential Rolls-Royce buyers.
While newer to the Rolls-Royce North American team, Fritsches will further utilize his background in business administration, in which he received his degree from the University of San Andrés in Buenos Aires, Argentina, as well as a near two decades of working in the automotive industry. He takes on the role as president following the leadership of Pedro Mota who has left to pursue an alternative business initiative.