Dr. Steve Gupta Appointed to the 2021 Order Of Ontario: The Province's Highest Civilian Honour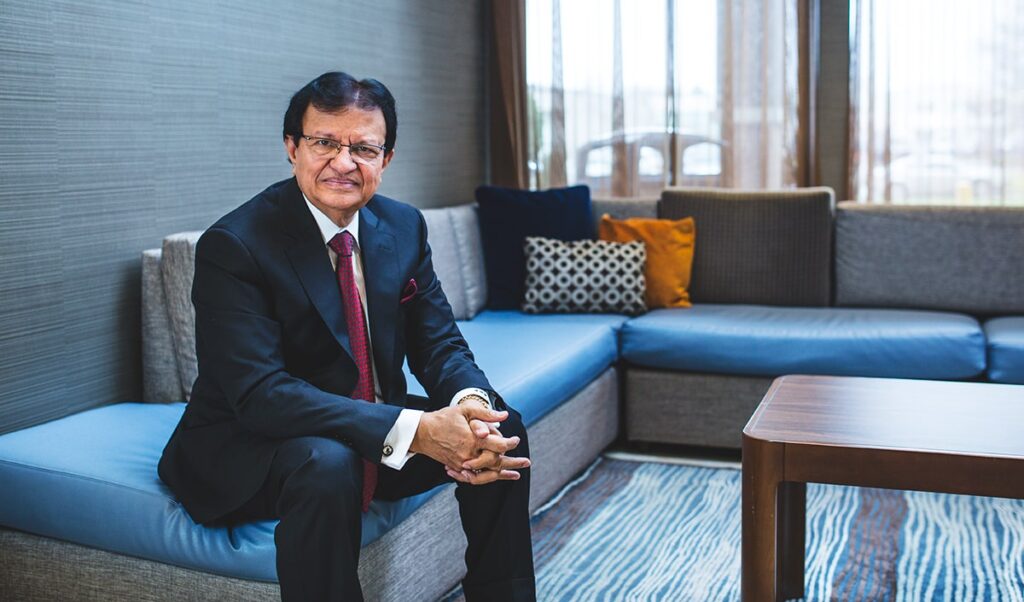 The Order of Ontario recognizes exceptional leaders from all walks of life and diverse fields of endeavour whose impact and lasting legacy have played an important role in building a stronger province, country and world.
Immigrating to Ontario with $108, Dr. Steve Gupta has become a leader in Canada's hospitality and condominium industries and was recognized as one of Canada's top 25 immigrants by RBC in 2013. His passion to give back led him to build eye-surgery camps in India, where over 50,000 patients have been treated for eye disease and given life-changing surgeries, send much-needed dialysis machines to Guyana and champion the Indigenous Centre for Innovation and Entrepreneurship in Canada.
The Honourable Elizabeth Dowdeswell, Lieutenant Governor of Ontario, and Chancellor of the Order of Ontario, announced 24 new appointments to the Order of Ontario for 2021. The Order of Ontario is the province's highest civilian honour for individuals.
On Friday, November 4, the Lieutenant Governor appointed Dr. Gupta, founder and chairman of Gupta Group, to The Order of Ontario. This is awarded to an Ontarian who has shown the highest level of excellence and achievement in any field and whose impact has left a lasting legacy in our province, in our country and around the world.
Dr. Gupta's first job in Canada was as an insurance salesman. Today, Gupta Group is an award-winning organization with 25 hotels and counting across Ontario and Quebec, making his meteoric rise the perfect example of an immigrant's success story.
Being able to build a new building or a business, having the ability to create thousands of jobs over the years and to put smiles on people's faces has always inspired and motivated Dr. Gupta to work even harder, to give back not only to our community but to the world. He has sat on numerous governing boards, including Centenary Hospital/Rouge Valley Health System, Ontario College of Pharmacists and the University of Toronto, to name just a few. He supported Gujarat after its devastating earthquake and built sanitation systems for girls' schools. Dr. Gupta has always made it a priority to give back and selflessly help others, whether via philanthropy, mentorship or with his time.
Dr. Gupta approaches his business relationships in the same spirit as he treats his friends and family — listening and giving unconditionally rather than denying or attaching conditions.
He is an inspiration, a mentor and a true example of humble excellence. We congratulate you, Dr. Gupta!