Patrik Schumacher: Global Thought Leader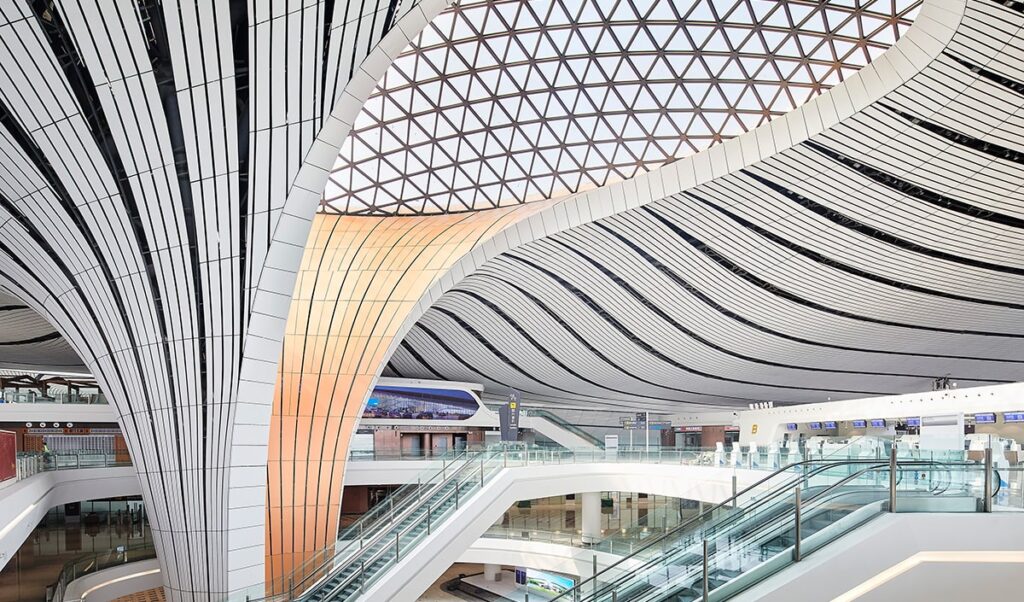 Architect Patrik Schumacher is designing and influencing our new world.
There are special moments in our lives when we may encounter someone for the first time, they begin speaking, and for some reason your inner voice tells you, "I need to listen to this person. I can learn from this person."
Meet Patrik Schumacher, principal of Zaha Hadid Architects of London, a global thought leader whose universe extends far beyond the world of architecture and design as an author, teacher and globally respected leader in urbanism. His first exposure to architecture came as a young child when his parents needed to expand their home outside of Bonn, Germany, to accommodate their growing family of six children. Schumacher remembers the architect overseeing the job as "really cool."
"As a child I was very good at drawing and mathematics and my parents suggested architecture might be a career choice," says Schumacher in a recent interview with Dolce. "I fell in love with architecture as a teenager through art books in school, as the black and white photos of buildings intrigued me. And that's what I thought architecture could be like — modern and elegant. I studied in Stuttgart, but at first I found it rather childish. But I matured and began to understand natural construction and how to find form rather than inventing form. And the type of architecture we do now requires someone to have a knowledge of geometry."
Schumacher studied philosophy, mathematics and architecture in Bonn, Stuttgart and London, and joined Zaha Hadid Architects (ZHA) in 1988, then a boutique firm under the guidance of the legendary Zaha Hadid, one of the most respected architects in the world. He became principal of the firm upon Hadid's passing in 2016.
"She was an absolute original creator and true creative genius," remembers Schumacher fondly of his colleague. "The innovations she pushed through were so radical and her convictions that this would be valuable and possible and important were impressive."
Schumacher has built ZHA into one of the most multidisciplinary and respected architectural and design brands in the world, now employing more than 500 professionals, operating on six continents and currently undertaking 60 ongoing projects in 28 countries. Its varied portfolio includes art complexes, a twin-tower office complex in China, the Beijing airport and a metro station in Rio de Janeiro.
"We do like urban mixed-use projects, which bring people together and are gateways to cities, and we are working on a number of metaverse projects," says Schumacher. "We're always looking for opportunities to innovate, to do something new. We want to escape our own expectations, as we're looking for freedom of design. We're always looking for artistic authority tailored to client needs, because if the client doesn't like it, then you didn't hit it — but they shouldn't hold our pens."
Schumacher's vast experience has garnered him a reputation as one of the world's leading experts on urbanism. He is passionate about planning and points to his own headquarters city, London, as an example of poor, politically motivated urban planning.
"Planning in London began postwar and it was a disaster, with tower blocks and concrete highways making it crude, and it didn't function well," says Schumacher. "The city may not look like it was planned, but there are an enormous number of restrictions, which is the reason we have the affordability crisis. London is actually not very dense. It can absorb more people, but young people can't get a foothold here, as the planning restrictions are preventing that. So, developers can't assist in the obvious solutions, which are politically prevented. The bad planning is squeezing out the middle, which could be filling the market."
He brings this passion and his observations and wisdom to his teaching, having lectured around the world for the past 20 years. In 1996, together with Brett Steele, Schumacher founded the Design Research Laboratory at the Architectural Association in London, where he continues to teach. From 2000 to 2015 he co-taught a regular masterclass with Zaha Hadid at the University of Applied Arts in Vienna, where he continues to lead a PhD research group, and he has been a guest lecturer at Harvard.
"We're always looking for artistic authority tailored to client needs, because if the client doesn't like it, then you didn't hit it – but they shouldn't hold our pens."
He likes what he is seeing from his vantage point in the lecture hall. "I am so impressed with the amount of young, outstanding talent coming up through the ranks in architecture," he observes.
As an author, Schumacher has contributed more than 120 articles to architectural journals and anthologies. His research interest focuses on designing and simulating real and virtual environments (and their fusion) with the goal to increase their power to engender and facilitate productive communicative interactions. Accordingly, he is lecturing on the design opportunities and challenges posed by the advent of cyberspace and the collective project of the metaverse.
Equal parts architect, designer, planner, educator, author, visionary and innovator, Schumacher has become what he saw in that architect expanding his family's home outside of Bonn, and that is "really cool."
He doesn't hesitate to answer when asked what la dolce vita, "the sweet life," means to him. "It means architecture, because we need beautiful spaces, which also help us to imagine a beautiful life." Patrik Schumacher continues to do his part in creating both.
patrikschumacher.com
@schumacher.patrik
Interview by Estelle Zentil