Brian Gluckstein: Inside Design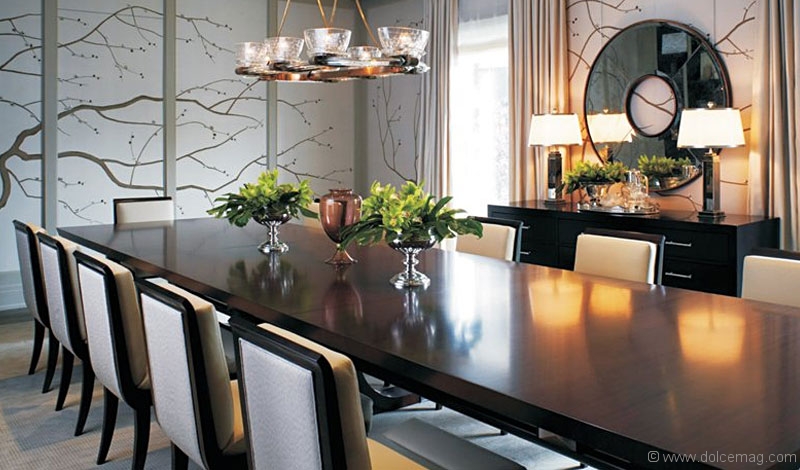 Interior design has gone through drastic esthetic changes over the past 10 – 15 years. We've seen the traditional opulence of the '80s and early '90s transition to a spare, modern and mid-century-influenced look in the 2000s. Recently, a very eclectic approach has evolved, and its given the homeowner an opportunity to inject more of their personality into their space. However, we sometimes see mixes of style, pattern, periods and colours that go from eccentric and highly adventurous, to sophisticated and refined within the same space. The result is a confused and distracting environment. Truly successful interiors that are eclectic start with a clearly focused point of view and then introduce elements from other periods as an accent. This technique brings depth and the element of surprise to a space.
Design is going in a more global direction than ever before. Regional influences are flowing seamlessly around the world. We see western design in Asian homes, period French furniture in more contemporary spaces, and Asian influence in Parisian interiors. The world is getting smaller but this is also a reaction to the sameness in design. People want to reflect different points of view within their space. More and more homeowners are embracing a global esthetic.
Another trend in design is the growing interest in quality and longevity. Homeowners are buying art, furniture and architectural elements that reflect quality and craftsmanship. Investing in quality pieces whenever possible is a great guideline for homeowners, and the approach balances our current landscape centred on mass production.
Colour will become a strong element in interiors this year. The modern-style spaces in the recent past have leaned towards monochromatic neutrals. We're going to see an introduction of colour that reflects the homeowner's personality. Lavenders, apple greens and gray blues mixed with gold metals, rich woods and semiprecious stones will be key combinations in the year ahead. This approach to colour provides visual impact and pop throughout a space.
Accessories play nicely into the concept of eclectic spaces. Just as we see the trend in fashion of mixing vintage jewelry with modern dress, vintage accessories for the home can layer beautifully into a contemporary space. Think vintage glass and crystal, antique boxes, vintage silver including hotel silver, and classical paintings in gilded frames. These pieces create an interesting juxtaposition within a contemporary space or add a rich, layered effect in a classical space.
Brian Gluckstein Guest Design Editor
A graduate of Ryerson University's esteemed interior design program, Brian Gluckstein has risen to become one of Canada's leading designers. As principal of Gluckstein Design Planning Inc., his diverse portfolio includes high-profile projects like the Four Seasons Hotel Toronto, One St. Thomas Condominiums, the Windsor Arms Hotel and 133 Hazelton Residences. His extensive self-designed line, Gluckstein Home collection,
is sold at The Bay, Home Outfitters and Lord & Taylor Home, and consists of everything from patio furniture to cutlery and duvet covers. www.glucksteindesign.com