Matthew Rosenberg: Using Innovation As A Force For Good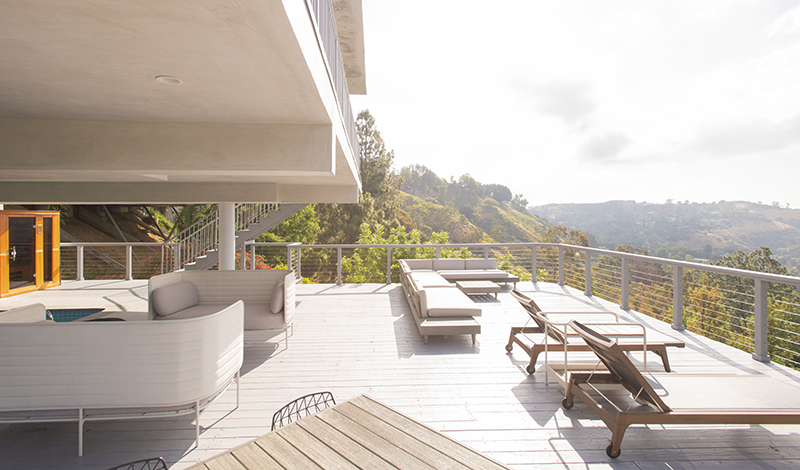 Matthew Rosenberg, founder and CEO of M-Rad, discusses a design journey that's led him from Saskatoon to Los Angeles.
As a creative, Matthew Rosenberg spent many of his early years studying and travelling. He took nine years learning his craft, studying architecture and environmental design, and he has absorbed culture in cities across Europe and China.
It was in Saskatoon, however, where he grew up and discovered his inherent need to think outside the box. "I was always trying to push the limits of what's acceptable and found that art in Saskatoon, while interesting, was tough," Rosenberg says. "I did a show where I photographed people nude on the streets of Saskatoon for a year. For a small town, that's a big deal, especially when cops show up to your exhibit," he says. "But I learned a lot of lessons there around how pushing the limits might hinder my capabilities, and so to reach for larger urban centres, where progress and innovation might be a little more accepted."
From there, he worked for MAD Architects in Beijing, before moving to Los Angeles and launching M-Rad almost seven years ago. Today, the studio is an award-winning one and has expanded its services beyond architecture to encompass real estate development, interior design, and brand and product design.
"We decided to move back to L.A., and I started the visa process. But there was about a year when I wasn't legally allowed to work," Rosenberg says, talking about where the idea for launching M-Rad began. "There's yoga and all the other beautiful things you can do in L.A. when you can't work, but that wasn't enough for me, so I decided to build a portfolio. I found properties around L.A. and the hills, designed projects around them and tried to find the owners, so I could pitch those projects. By the time I got the work visa, I realized it was easier to find clients over a job."
M-Rad's portfolio is impressive. The firm is in the last months of constructing the new, 62,000-square-foot headquarters of security brand Ring, located in Hawthorne, Calif. Ring was purchased by Amazon last year for more than US$1 billion. Rosenberg says it's been an interesting process to navigate, and he has enjoyed being "the glue in the process." A couple of months ago, the firm also delivered its contemporary, prefabricated X-Suite luxury mobile units for a site in California's Yosemite National Park.
When asked how he would describe his design esthetic, Rosenberg is quick to reply that it's "the lack of esthetic" that drives his studio, and that he "works hard to ensure we're not defined by it." But while there may not be boundaries when it comes to a distinct design language, it's innovation that unites everything that happens at M-Rad. "We're at the point now where, if anything hinders the possibility of something going to market or a building being completed, I make sure we remove it," he explains. "Innovation can only work if we're able to communicate how it can change the world, which is a lesson I still feel I'm learning. But we are absolutely trying to innovate and push the company, so it acts as a benchmark for other design studios."
It's that desire to change the world that's currently feeding into the firm's current and future work. "We're looking a lot into prefabrication and pushing that into affordable housing. It's been pretty tough to see L.A. and many urban centres almost deteriorate, and have more people on the street every week," Rosenberg continues. "We're hoping we can solve some of these big problems. People keep talking about solutions, but I don't think they're taking the entire scope of what needs to be done under their umbrella. So that's our ultimate goal: How do we start controlling manufacturing, shipping, design, real estate, education, rehabilitation and actually evaluate this holistically?"
Sustainability is also important throughout all of M-Rad's projects, and it has become such an integral part of its blueprint that Rosenberg feels it no longer needs to be a point of emphasis. "The way architects have utilized the term and narrative around sustainability for marketing purposes is unfortunate," he explains. "Every architect and designer should be designing sustainably. It shouldn't be marketed or sold."
Though Rosenberg and M-Rad are well established, with a number of impressive projects both in the works and completed, his need to challenge boundaries remains unchanged. "Whenever we get into a rhythm, especially in the studio, it makes me uncomfortable," he says, laughing. "I always have to find a way to flip something on its head or push it to see what happens. I don't think you discover or innovate without putting yourself in really tough positions."
---