World Premiere of Louis XIII Le Salmanazar, the One-and-Only 9-L Crystal Decanter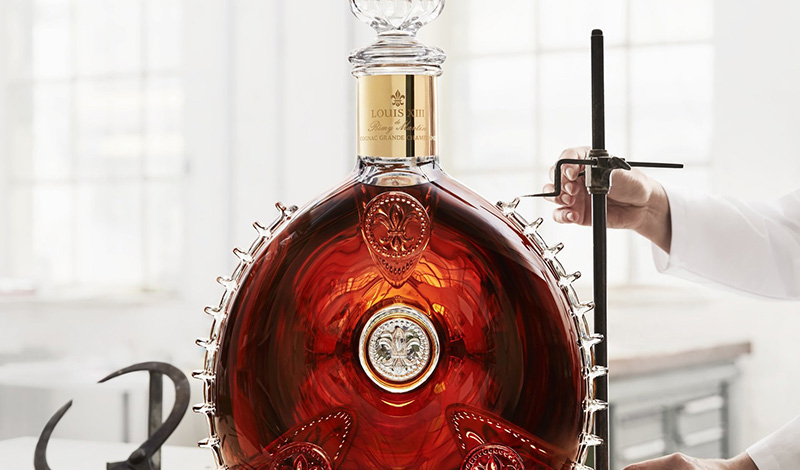 Louis XIII Cognac is known to push the threshold of exclusively crafted items. In 2017 it introduced 100 Years, a partnership between Pharrell and the company that produced a unique bottle of the finest Louis XIII Cognac and paired it with a rare record by the hit-maker himself. Both the bottle and the record were made using clay and other elements that could be destroyed by water in an attempt to raise awareness about the dangers of climate change.
Now, Louis XIII has created a one-and-only 9-L crystal decanter of its finest cognac called Louis XIII Le Salmanazar. Twenty elite artisans came together to handle the over 15 kilograms of crystal required to form the decanter.
The item is defined by its magnitude and uniqueness, and is the perfect addition to any collection. None other than legendary crystal manufacturer Baccarat made the decanter.
"Innovation is written in the legacy of Louis XIII. Today Louis XIII creates Louis XIII Le Salmanazar, a decanter so rare, there is only one in the world. A collector's masterpiece, this exquisitely unique decanter stands as the ultimate symbol of Louis XIII's history, tradition and passion for craftsmanship," said Ludovic du Plessis, Louis XIII global executive director.
The largest crystal decanter in the world, Louis XIII Le Salmanazar is being exclusively presented at the Louis XIII Boutique in Beijing SKP from January onwards, coming in at an astounding $535,000 for one lucky owner.