David's Fine Linens – Luxury from Italy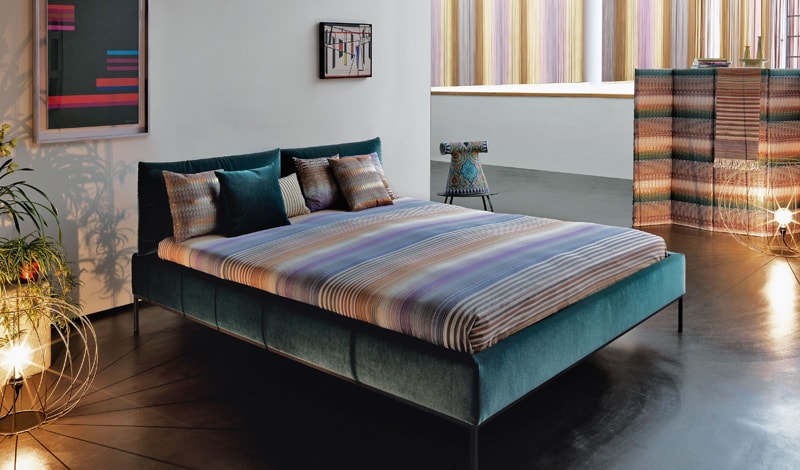 With exceptional products sourced from Italy, create a space that exudes beauty and comfort with David's Fine Linens.
Your home is your escape − the place you come to at the end of each day, where you can rest and recharge. Make it an oasis, a place of true comfort that displays a sophisticated style representing who you are. From the bedroom to the living room to the bathroom, David's Fine Linens can help make your home what you've always envisioned with its exceptional products, sourced from a vast selection of high-quality brands from across the world.
For more than 40 years, one of the goals of David's Fine Linens has been to import the exquisite products available in Europe, many of which originate from Italy. The history of Italian companies such as Roberto Cavalli, Fendi and Bellora is emblematic of the seamless fusion of beauty and comfort that is possible through the use of the finest materials to create striking products that will leave you speechless. Whether you're looking for an extravagant throw from Marzotto for your living room, bed linens from Sferra handcrafted from the finest Egyptian cotton or even bathroom accessories such as hand towels from La Perla's home collection, David's Fine Linens can give you all that and more, thanks to its extensive selection of high quality products, which is always growing as the company introduces new brands like FRETTE to its inventory.
Visit David's Fine Linens to add an elegant touch to each room in your home with luxurious products from some of Italy's most revered linen companies. Not only can you visit either of the retail boutiques at the Bayview Village Shopping Centre in North York, Ont., and Centro Square in Woodbridge, Ont., but also for those of us who prefer to do our shopping from the comfort of our own homes, take advantage of the online retail experience. Available through the company's website, you can browse the exclusive selection of products available at David's Fine Linens and receive free shipping across North America.
---
Centro Square
7777 Weston Rd., Woodbridge, Ont.
905-264-7778
Bayview Village Shopping Centre
2901 Bayview Ave., North York, Ont.
416-590-7311 Toll-free: 1-877-591-1115