Real Estate Artist Frank McKinney: Risky Business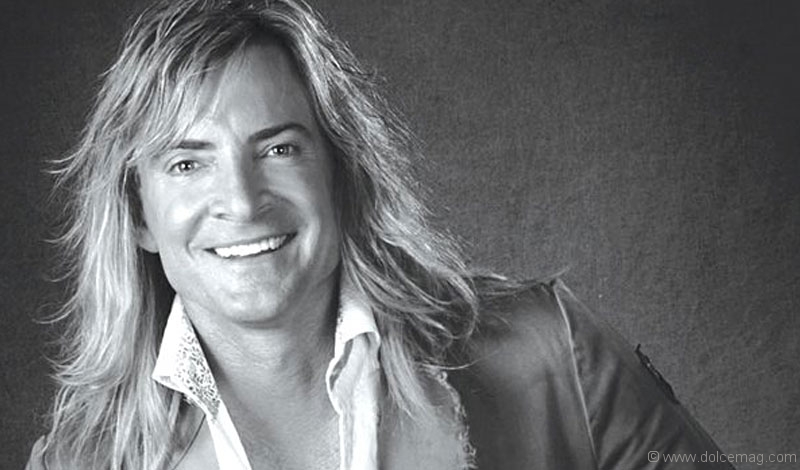 Picture yourself sitting in a tree house three feet above sea level in warm Delray Beach, Florida. You're gazing at waves as they hit the shore of the Atlantic Ocean. For real estate artist and five-time international bestselling author Frank McKinney, this is the ultimate location to reflect and spark creative energy. "I actually wrote all five of my books from up here," says McKinney, perched in the 225 sq. ft. abode. Getting a glimpse into his life, McKinney shares his thoughts on building for the wealthy, building for the poor, and seizing every opportunity.
"In today's business world it is really creativity and ingenuity that is rewarded regardless of what line of work you're in," says McKinney. "Where as the ultra-wealthy love to hang a Van Gogh, a Renoir, maybe a Monet on their wall – imagine living in one of those paintings."
McKinney takes a creative approach to writing, designing, and living. His latest masterpiece is located in Palm Beach County, Manalapan Beach, Fla. An oceanfront sanctuary, the Acqua Liana reaches from the Atlantic Ocean to the Intracoastal Waterway. Travelling to exotic locations like Hawaii, Fiji and Tahiti for the Acqua Liana, this real estate artist studies foreign architecture before designing each home.
Appropriately named after the Tahitian and Fijian word for "water flower," this home features everything from water walls and water floors to water gardens. Approximately 15,000 sq. ft, the breathtaking mansion has seven bedrooms and 11 baths. Paradise is at home here with extraordinary features such as an oceanfront master bedroom suite, salon and kitchen overlooking the Atlantic. Exuding an environmental conscious, Acqua Linea is powered by solar panels and appliances that decrease electrical consumption and an efficient water conservation system. Building homes on speculation, the Acqua Liana is being sold for $22.9 million. "It is actually the largest and most expensive green mansion in the world," he says.
It wasn't always a smooth ride for McKinney. He left home at 18 with only $50. By translating his need for an adrenaline rush into something positive, he finally learned how to take control of the wheel. "I began to realize that to live an extraordinary life you had to resist an ordinary approach." In order to footprint the successful individuals McKinney looked up to, he knew he had to change his lifestyle. "I started to really swear off all unhealthy vices and temptations at a very early age."
After teaching tennis to affluent families and making over $100,000 a year, the idea of loosing that stability to pursue something bigger was intimidating. "It's not possible to fear something that you don't know – you can't fear the unknown – what you fear is leaving the known," says McKinney. The initial risk was buying his first fixer upper to launch his career in real estate. "My hands trembled for the first six months after I stepped off that tennis court," says McKinney. "When I left that comfort zone and pursued that first tiny little 600 sq. ft., two-bedroom, one-bath house, it was probably the biggest risk I ever took."
That one brave move propelled his entire career. This entrepreneur believes too many people spend their time looking for a reason to say no to an opportunity. According to McKinney, that's where we go wrong. "The times that I have said 'yes' more than 'no' to taking a risk have proven to be profitable for me." But it's not just a leap of faith that made him a success. Hard work, discipline, and sacrifice are all credited for the formation of his inspirational life.
"Sacrifice today for a better tomorrow" is his mantra. McKinney might be labelled a daredevil, but he stresses the difference between his public and private persona. For him, balance is key. "I don't drink, smoke, do drugs, womanize, gamble, overeat, oversleep," says McKinney. His guilty pleasure? Sleeping in until 6 a.m. on Sundays.
Walking his 11-year-old daughter to school for the past seven years shows his commitment to family. The adventures and stories created during their daily walks through a tropical rainforest inspired him to write the young reader fantasy novel Dead Fred, Flying Lunchboxes, and the Good Luck Circle.
In addition to building eye-catching homes, McKinney has provided shelter for those most in need. His charity, The Caring House Project Foundation, continues to build villages for the less fortunate in Haiti.
An inspirational success, McKinney believes "that anybody who has been blessed with the ability to succeed at a certain level should realize that those blessings are not meant for their sole benefit, but are meant to assist others who are likely to not succeed."