Venturing Out With Veronica Speck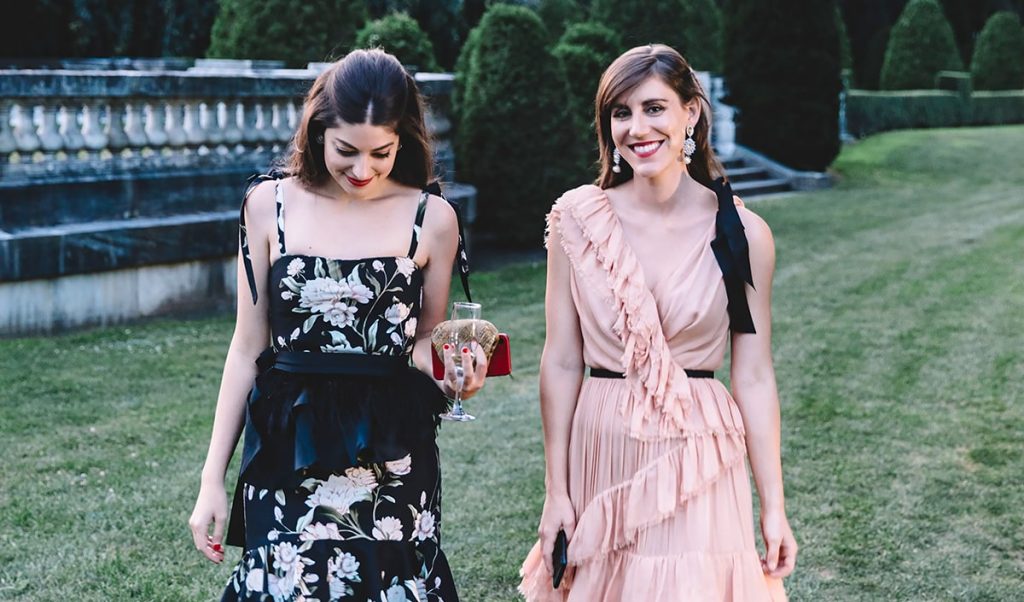 From her early days interning at New York's most coveted magazines to now running her own global communications consultancy and strategic advisory agency, there's nothing but stars in Veronica Speck's future.
Picture this: you're in your early twenties, interning at Vogue magazine in the Special Events Department. You're assisting in the planning of the American Woman Costume Institute Gala at The Metropolitan Museum of Art and you're attending the most coveted event in the world: The Met Gala. You're wearing a couture gown that you hand-picked up off the rack by Giambattista Valli. And as you're walking the red carpet, Valli himself walks by with Rosario Dawson and says, "Oh, darling, you look beautiful in that dress." Just a few years later, at 25, you're sitting next to Leo DiCaprio and Tobey Maguire at the opening of Faena, with Argentinian hotelier Alan Faena and South America's best-known Michelin starred chef, Francis Mallmann, to kick off Art Basel. "I have a lot of stories like that. I just don't understand how 'little me' ended up there. That's what happens when you say 'Yes' to things and figure it out later," says Veronica Speck, founder of VHS Ventures, a global communications consultancy and strategic advisory agency with a diverse portfolio of international clients in the luxury and lifestyle sector.
Speck, who's originally from San Diego, can pinpoint exactly when she knew she would design her life around New York City. "It was my eighth grade trip at 13 years old. My mother took me to a Broadway show, and we went to The Met. I kind of put moves in motion to work toward ending up there. I went to do my undergrad and graduate school in New York and during that time I immediately started applying to internships."
It was interning at publishing houses such as Condé Nast and Hearst, and working in the Strategic Partnerships division of Christie's auction house during graduate school where Speck learned how to navigate the world of PR and the razzle and dazzle that comes with it. "It was so funny, because at that time, Sex and the City was airing on HBO, and there was Gossip Girl and The Devil Wears Prada — it was just funny to have all these New York fashion-centred shows and to see kind of what it was like on the inside. I had to pinch myself. It felt like a dream come true, and it wasn't from knowing someone. I really did send a blind email and resumé.
I've always lived by those principles: always ask for everything and put yourself in those situations," says Speck. It was saying "Yes" to original opportunities and leveraging her experience in the art and fundraising world that led Speck to become the global director of public relations at Bernardaud. "In my limited French, I conducted the interview and somehow convinced them that I was able to take on the role. I love art, I love tabletop, I love porcelain and design, but it ended up being one of the most fulfilling roles, because it was so much more than that."
If Speck's life course is starting to remind you of Emily in Paris, you're not alone. From Paris to porcelain, Bernardaud opened a window into the culinary world, as 75 per cent of Michelin-starred chefs use the heritage brand for their beautiful culinary masterpieces. "Around the world, really, I had the opportunity to meet these amazing chefs and work with them to create these collections," says Speck. "That was a great example of learning a foreign language and a skill, and from there, that's how I met chef Daniel Boulud." If it weren't for that fortuitous trip to Paris, which solidified her love for food, design and working with world-renowned chefs, she wouldn't have met and eventually been a member of Boulud's executive team.
Shortly after her time at the hospitality group, the pandemic hit, and, as many of us did, Speck went home to California to see her parents in San Diego. After taking some time to reflect following a whirlwind few years, VHS Ventures was born. "I realized that I needed to diversify personally. Hospitality and chefs would be part of my new business, but not the whole business. I can bring in interior designers and artists, and luxury brands, fashion, etc., into the picture."
An expansion of scope was part of Speck's rationale for her new business, but so, too, was a novel idea of what it should mean to partner with her clients and their businesses. "Part of my end goal is to operate almost like a venture capital firm in which I invest in brands, whether it be financially or otherwise. I'm really investing in these individuals, companies and brands. Maybe, one day would be to sell to Kering, LVMH or Richemont, but ideally just to keep growing them and be successful together as partners."
A common thread throughout the brands that Speck represents is that many of them are female-founded and centre around the idea of heritage and heirlooms. From fragrance to fine jewelry, Speck has a strong vision for whom she decides to work with. "A few of the designers I represent, including Hattie Banks fine jewelry and Lulu LaFortune furniture, create pieces that are meant to be passed on to future generations. A sustainable and sentimental ethos that I admire and abide by as well."
Looking ahead, Speck hopes to work with more clients like Studio Lél, which is a design collective from Pakistan founded by a mother and daughter, with artistic pieces that are made by local Peshawar craftsmen and refugee artisans displaced by the Afghan conflict. "Just the story and message and charitable element behind it are just fascinating — creating beauty and also doing something good for the world."
Speck is clearly personally invested in Studio Lél's success, and the same is true of all her clients. It's that personal connection with her clients that drives her; the fact that her clients represent more than that to her. "There is a quote I heard once and remember, it goes along the lines of "What is the point of climbing a mountain if there isn't anybody there to share it with you?" Similar to the Christopher McCandless quote from Into the Wild, "Happiness is only real when shared.""
www.veronicahelenspeck.com
@veronicahelenspeck
@vhs.ventures