Salon Prive: Europe's Exclusive Automotive Affair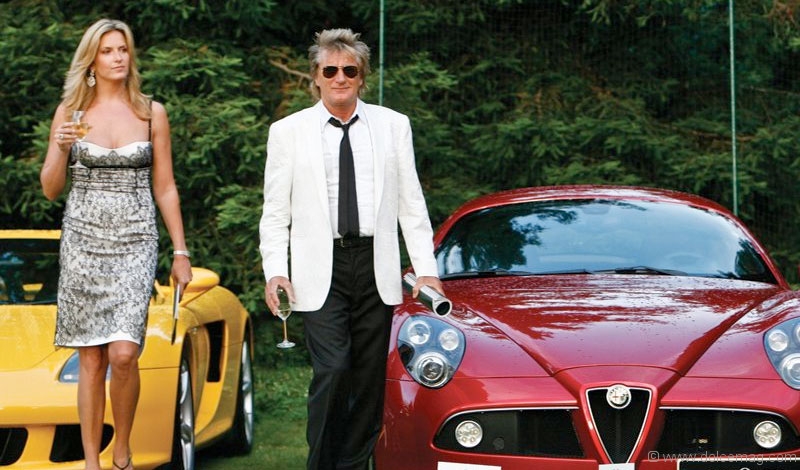 There's nothing sexier than a barrage of vintage and exotic cars amidst lobster and champagne. The U.K.'s luxury super car event and concours d'elégance Salon Privé had guests expecting just that, as they flocked  to the prestigious three-day automotive event. The outdoor garden party has become synonymous with glamour and luxury, flaunting the world's finest automobiles, lavish collectables, and gourmet cuisine.
Now in its fourth year, the exclusive affair unfolded this summer at England's posh Hurlingham Club. "The venue makes Salon Privé both opulent and enchanting," says event founder David Bagley. "You are 15 minutes from Knightsbridge, and as you enter the gates at the end of a residential London street, you're met with a beautiful white pillared house that was built in 1869." Situated on 42 acres of plush green, the Georgian summerhouse is surrounded by over 40 tennis courts, swimming pools, croquet and bowling lawns – ideal to showcase some of the hottest modern and classical sports cars.
Stepping onto the grounds, guests – including Rod Stewart last year – can expect to see sumptuous sets of wheels like the Aston Martin One-77. "For companies like Aston Martin, it's a fantastic opportunity to showcase their car in a comfortable, exceptional surrounding," says Bagley while Hurlingham members play croquet in the background. Other coveted cars include the Maserati Quattroporte GTS, Maybach Zeppelin, and the Vermot Veritas. But the show is also renowned for its traditional hallmark rides that celebrate what once was. Up until now, Salon Privé's automotive gems dated back to as far as the 1950s. "This year, we had a category for pre-war grand prix cars and single-seaters," Bagley reveals. "In fact, one of our oldest and most expensive was the Bugatti T46. It's a 1932 and only two were ever made. I think it has something like 43 miles [69 kilometres] on-the-clock."
Whether old or new, each automotive gem is scrutinized under the tiniest lens, competing for Salon Privé's idolized awards. For cars valued in the million-dollar range, giving a verdict is no small task. Winning criteria are based on style, engine, history, uniqueness, body, interior, and authenticity. Last summer, the mint-condition James Coburn Ferrari 250 Spyder California made a dazzling impression, earning the People's Choice award. "The best part is when we have a drive-through of all of the winning category cars," Bagley remarks. "Outside the club, as the gentlemen wear their black ties and the ladies sport their evening dresses, you have all these beautiful Maseratis, Ferraris, and Porsches driving through. It's quite an amazing spectacle."
The event's gastronomic cuisine reached  the finish line only second to the sensual sports cars, prepared by Hurlingham executive chefs. "The daytime comprises of lobster, beautiful barbecued lunches, champagne, tea, pastries, and then we have three-course menus each evening," Bagley says. With a celebrity chef appearing on the second night, guests revved their engines while making sure to arrive on empty stomachs. Raising money for the Prostate Cancer Research Centre and Prince's Trust, Salon Privé  once again astonished and amazed, offering more than just a thrilling ride.