Rock Star Fashion With Purpose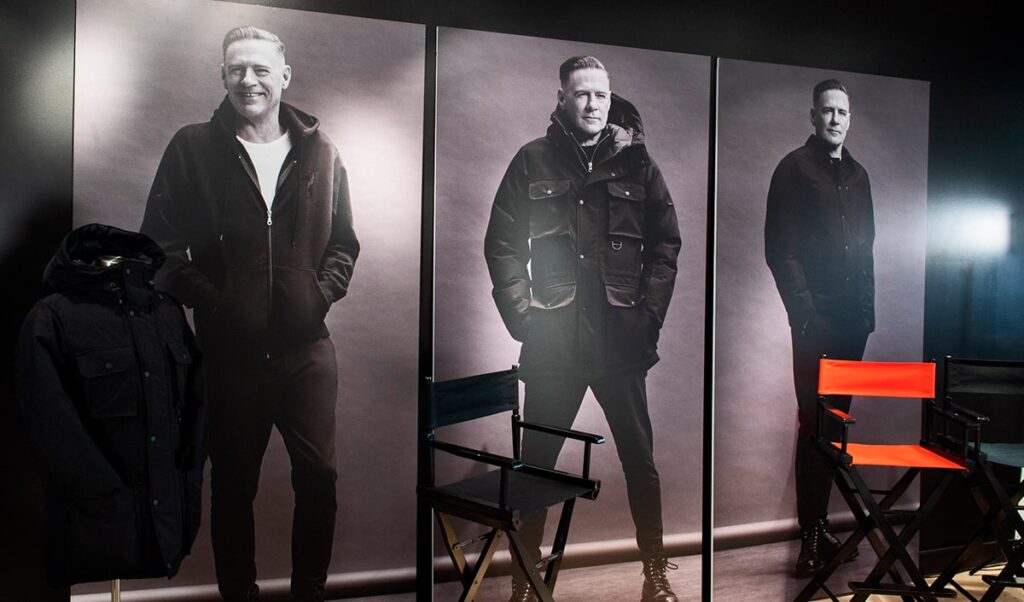 In a world dominated by fast fashion, high-quality garments are becoming few and far between, making a brand like Wuxly stand out from the pack. As a sustainably made outerwear brand, Wuxly is committed to reshoring Canadian manufacturing, as well as pioneering the first animal-free and sustainable parkas.
"My mom used to pick up spiders with a napkin and put them outside. We have been composting since the '80s, before it was cool, and my brother's Email handle was fred@respectnature.com. It's about keeping our customers warm; also being warm to Mother Earth, as well," says James Yurichuk, CEO of Wuxly. When a career decision prompted pro footballer Yurichuk to move from the West Coast to the East Coast to join the Toronto Argonauts, he was in search of the perfect parka but couldn't find anything that aligned with his values around protecting the environment.
Fast-forward to today, and Wuxly has been pioneering in the outerwear space since 2015, launching its first-ever capsule collection in 2022 — The BAD Collection. Wuxly's north star is being friendly to both people and the planet. Manufacturing jackets that are ethical and animal-free is bound to grab the attention of people who have the same aspirations. One of these people is Canadian music icon and renowned animal-rights activist Bryan Adams.
Adams was first introduced to the brand by the director of the Conceptual Event Society, Jessica Panetta, on a cold Canadian winter day on which he had to perform. "It was really interesting. Jess gave me a parka for a New Year's Eve show. I was playing in Niagara Falls, and it was minus 6,000. She gave me a Wuxly jacket. I wore it onstage because it was so cold." Panetta went on to explain the ethos of the brand to Adams, and soon after Wuxly and Adams formed a partnership. As a committed vegan for more than 30 years, Adams shares Wuxly's dedication to protecting the planet and is proud to be associated with the brand's animal-free, sustainable clothing ethos. "Our designers work with Bryan to do a great job sourcing recycled materials … Part of those materials include abandoned fishnets picked up from the oceans," says Yurichuk.
The latest campaign was photographed in Adam's studio, with Adams rocking the limited edition himself. Adams helped design the capsule collection, which includes unique details that make each piece rock-star-worthy, like a secret pocket meant for the singer's guitar picks. Adams recently released his studio album So Happy It Hurts, which includes the song "Kick Ass," and its music helped inspire the collection of designs and the collection's logo featuring Adams rocking out. "Music and fashion are sort of intertwined, whether it be what musicians wear onstage or how they go out," says Adams.
Nowadays, with celebrities promoting every product under the sun, it's hard to determine how much they actually believe in what they are selling. When it comes to the partnership between Wuxly and Bryan Adams, it's clear that Adams is standing behind a product he genuinely believes in and uses himself. He's someone who doesn't just talk the talk. He walks the walk.