A Spectrum of Miami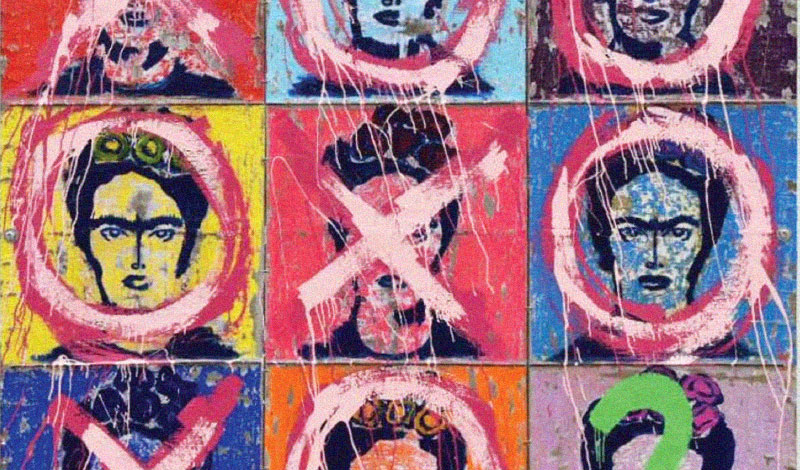 Practised and experienced, coupled with an ardour for art, Eric Smith has led numerous art galleries and venues throughout his career, including the rising, successful, essential Spectrum Miami.
What defines art? Easily the most subjective and interpretive medium, art has a way of astounding and mesmerizing every soul that is lucky enough to bear witness to it. Art captivates and encapsulates moments, memories and feelings, while being a vivid, extraordinary display of personality, talent and serenity. You might not be able to define what art is, but you sure are able to identify it when you see it. Spectrum Miami, a juried, contemporary art show, is one of the places that make this possible.
Now in its seventh year, Spectrum Miami is where "contemporary meets extraordinary," says Eric Smith, CEO of the Redwood Media Group. Extraordinary is right. With over 160 artists, each with their own personal style, methods, artisanship and inimitable flair, design and technique, Spectrum Miami depicts a world overflowing with awe-filled wonder and teeming with emerging talent. Smith describes the feeling of witnessing memorable art by saying, "I think people have an inherent love and genuine feeling for collecting items that are manmade rather than things produced by a machine from a mould. Art is an expression of the human soul and can never be reproduced synthetically."
Unfortunately, it is difficult for contemporary artists, especially those of Hispanic and Latino descent, to break into the art world. Spectrum Miami gives them a path to do so. "I noticed a gap in the market for unrepresented and emerging artists who lacked a platform for showcasing their work that would ultimately help them become discovered," Smith says. With over 40,000 attendees during Miami Art Week, Spectrum Miami has successfully given a venue and platform to artists from all over the planet, as well as exposing Miami's art scene to the world.
After Hurricane Irma, Spectrum Miami hopes to give artists a chance to "rise above the catastrophe," Smith says. Spectrum Miami represents and features the numerous artists who come from Miami, Puerto Rico and Latin America — places that were affected by Irma. Hopefully it and events like it can allow people both a reprieve and an avenue for success amid the damage that has been caused.
The opportunity to give artists, especially Miami-based, Puerto Rican and Latin American artists, a venue to display and sell their art is a vital and worthy cause in the art world. As Spectrum Miami and Miami Art Week continue to flourish and develop, more and more of the voiceless will be given a chance to speak through their art, just like the three artists featured on the next page.
www.redwoodmg.com
www.spectrum-miami.com
www.reddotmiami.com
www.artspotmiami.com
---
El JUEGO DE LA FRIDA – Ricardo Cardenas
Ricardo Cardenas's El Juego de la Frida is one of the standout pieces of his Eddy collection. Made from steel and concrete, the piece displays a nine-grid square with a portrait and a game of tic-tac-toe being played on it, as well as a question mark and his signature both in green, contrasting the pink colour of the Xs and Os, occupying the bottom right square. It is a deliberate play on order and systems of winning and losing that exist in society.
Hailing from Mexico, Cardenas uses his successful career as a construction engineer to connect to his art, both in media and technique. Cardenas's feelings and beliefs are openly expressed by his art, using the same materials that he would on the construction site: his paintings and sculptures are created using concrete and steel bars, among other building materials.
Cardenas demonstrates this approach with a collection of paintings where he reinterprets the main traits of art from a chosen master artist. Cardenas uses cement and iron bars as his canvas, painting and creating collages to make his pieces look like a poster or street graffiti.
---
PINK LEOPARD – Sabrina Rupprecht
Sabrina Rupprecht's Pink Leopard is one out of five parts of her Big Five collection. Its vibrant, popping pink paired with leering blue crystal eyes strike a tone of both reverence and caution. Painting using acrylic on canvas, Rupprecht captures the essence of the leopard, as well as all of the other animals in the collection.
After spending a year travelling through Southern and East Africa, Rupprecht, originally from Germany, developed a love for the continent, its fascinating cultures, exhilarating nature and wonderful wildlife. Now residing in Cape Town, Rupprecht's wildlife art is a reflection of her personal experiences, and an attempt to capture the essence and emotion of the animals with her own bright and vibrant interpretation of what she saw.
Colloquially called The Pink Safari, the Big Five collection consists of five endangered species, all of which are African game animals: the African lion, African elephant, Cape buffalo, African leopard and rhinoceros.
The Big Five collection is Rupprecht's attempt to raise awareness for these majestic species, exemplifying the beauty of these animals and giving them an opportunity to be praised in the form of art.
---
LIGHT IT UP – Tatiana Rajzman
Tatiana Rajzman's Light It Up is a veritable cubist's dream come true. With a series of geometric shapes — circles, rectangles and squares — and lines dividing the piece into segments of various shapes, colours and sizes, Light It Up is a modern approach to the classic art form.
Born in Brazil and now residing in Miami, Rajzman is a visual artist with an immense passion for painting. Rajzman was a fashion designer who left digital creation behind to enter the world of canvas. Rajzman's preferred method is using acrylic on canvas, as well as ink pen.
Inspired by cubist and abstract elements, Rajzman creates geometric compositions that turn into figures "born" of overlapping lines. Rajzman searches for inspiration in architectural designs, photographs and everyday objects. The world is her playground and is abstractly represented in all of her work. The trademark of her canvases is their contrast between black and white and their precise lines. The play on colour and divvying up of shapes give a confetti-like appearance to her pieces, making each one a riveting, inquisitive surprise.
PHOTOS COURTESY OF redwood media group