Luxury Real Estate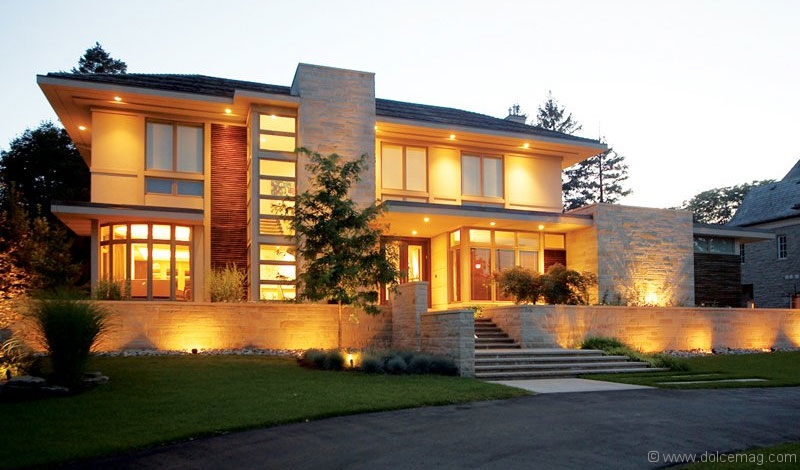 Whether it's a family home or waterfront haven you're searching for, these palatial properties boast prime location, modern architecture and top-of-the-line amenities.
Roche Bobois
Customize your home and showcase the best features of every room with Roche Bobois' exclusive furniture pieces and expert advice. www.roche-bobois.com
Chicago, USA
With eight bedrooms and nine baths, this 13,500 sq. ft. mansion is bursting with character. Only a short walk to Lake Michigan, the historic home features a beautiful rooftop terrace, a fitness centre, and staff quarters with a separate entrance. Listing agent: Janet Owen, 1 312 706 2382
Priced from $9.5 million.
www.sothebysrealty.com
Vaughan, Canada
Following fine country heritage architecture, this 5,661 sq. ft. home is perfectly crafted for family living. Five spacious bedrooms, walk-in-closets, cathedral ceilings and a gourmet kitchen make this elegant home hard to resist. Listing agent: Intercity Realty Inc., Brokerage, 905 893 1988
Priced from $1.5 million.
Nai Thon, Phuket, Thailand
Achieve pure bliss in a home that embodies luxury living at its finest. At 69,578 sq. ft., this magnificent villa provides picturesque views of the ocean and Bangtao and Layan beaches. This masterpiece mixes prime location with stunning architectural design. Listing agent: Andrew Hunter ,+66 (0)76 324 614
Priced from $15,824,037
www.sothebysrealty.com
San Francisco, USA
With 21 ft. glass walls, this two-story penthouse makes you feel like you're on top of the world. At the highest point of the five-star St. Regis Hotel is the 20,000 sq. ft. condominium that is complete with a home theatre, game room and elevator. Listing agent: Louis J. Silcox Jr., 1 415 296 2229
Priced from $49 million.
www.sothebysrealty.com
Thornhill, Canada
Modern architecture meets the warmth of traditional design in this 8,016 sq. ft. home. With four bedrooms and six baths, this luxury property features a movie theatre, home gym and private backyard with a saltwater pool and spa. Listing agents: Darren Slavens, broker; and Daniel Pustil, salesperson,
416 483 4337
Price Upon Request.
www.slavensrealestate.com
Tuscany, Italy
Resting  on top of a village in Northern Italy is a medieval castle boasting history and beauty. This 39,826 sq. ft. monument offers a truly majestic experience, with 30 bedrooms, 47 bathrooms and breathtaking gardens. Listing agent: Diletta Spinola, +39 06 69 38 00 76
Price upon request
www.sothebysrealty.com
Toronto, Canada
The grand entrance of this 8,000 sq. ft. home sets the stage for all that it encompasses. Complete with a four-car garage, sauna, swimming pool and heated driveway, this luxury home fits right in at York Mills and Bayview. Listing agent: Andrea Hanak 647 201 5766, Royal LePage Your Community Realty, Brokerage.
Priced from $5 million
www.yourcommunityrealty.com
Eleuthera, Bahamas
Facing east to the Atlantic Ocean, Unicorn Cay is the ideal location to start building your own paradise upon open-zoned lands. With a beautiful barrier reef and up to 4.5 acres of private beachfront, central Eleuthera (near Governor's Harbour Airport) is the most exclusive part of the Bahamian islands.
Contact Rob@clocktowerproperties.com or call 718 596 0504 for further details.
Asking $500,000 per 100 ft. of waterfront (400 ft. total.)
www.clocktowerproperties.com
Montreal, Canada
This waterfront masterpiece exudes European beauty inside and out. An indoor pool, library, media room, movie theatre, garden and beautiful surroundings make this home a must-see, if not a must-have. With one-of-a-kind design and amazing amenities, this home is irresistible.
Listing agent: Cyrille Girard 514 582 2810 Priced from $27 million.
www.sothebysrealty.com