A Great Passion for Great Homes – Sharing with William T. Baker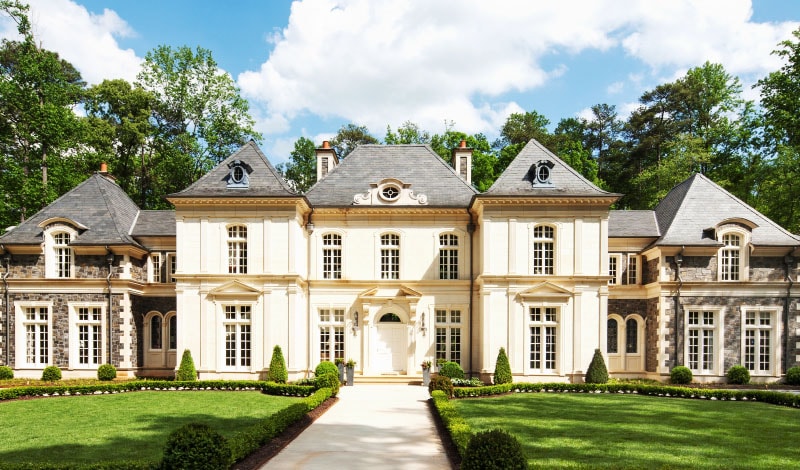 William T. Baker, author of Great American Homes: Volume Three, shares his collection of luxury living spaces.
What makes a home great? William T. Baker, residential designer and author of Great American Homes: Volume Three, believes that the answer is architecture, because it is the foremost art form of a civilization. Throughout pages of grand estates with floor-to-ceiling windows, mansions equipped with state-of-the-art entertainment rooms and homes with sweeping scenic views, Baker highlights some of the best examples of American residential architecture. In some ways, this book is an illustration of the American dream come to life, a visual record of the epitome of luxurious lifestyle.
This latest volume offers elaborate exteriors, tales of discovering hidden treasures and a look into the history of those who have lived in some of America's most breathtaking homes. Page by page and house by house, readers will go on a journey through homes inspired by anything from Regency England to French classicism.
"I've seen a wide spectrum of architectural trends during my 33-year career," says Baker. "This book will illustrate the beauty of these homes, tell the stories behind them and serve as an inspiration to future generations." Great American Homes: Volume Three is, according to its author, a snapshot of a very special time and place in history.
Born and raised in Nashville, Tenn., Baker remembers the city as a wonderful and nurturing place for a child who loved architecture. He drops a fact most people don't know: Nashville is called "the Athens of the South" for its full-scale replica of the Parthenon. Nashville, being home to so many memorable buildings made it a particularly stimulating place for Baker's passion for design.
With such spirit for architecture and design, some might find it hard to believe that Baker began his career not in architecture, but in banking. Once he decided to answer his life's true calling, however, he began working at a local real estate developer in Atlanta, Ga. Then, in 1985, he founded William T. Baker & Associates.
The first home that ever captivated Baker was a country house in Nashville called Cheekwood. It was built in 1928 in the grand tradition of English architecture. "It's one of the great estates of the southeastern U.S.A. and where I trained my eye for classical detailing," adds Baker.
For more than 30 years, Baker and his team have had the privilege of showcasing beautiful homes as one of the leading authorities on architectural excellence. Regarded as an expert in his field, Baker has won several awards, including the Arthur Ross Award, which recognizes practitioners who design in the classical mode of architecture.
His knack for details, both design and historical, is what makes Great American Homes: Volume Three such a fascinating read. At first glance, this book boasts photographs of world-class interiors from Georgia to South Carolina spectacularly decorated in classical and modern styles. The collection of homes featured will inspire both wonder and envy.
"It's very important as a designer to remain constantly inspired, so I'm always travelling, always searching for that next great idea," says Baker.
Over the course of Baker's career, home design trends have certainly changed. Baker comments on the current momentum in residential design, suggesting that homeowners are leaning less toward a historical approach, rather, embracing an open-concept or transitional approach to architecture. It's nearly impossible to predict what the next big residential design trend will be, but if there's one house in this book that is on the cutting edge of architecture, it's Rock Point. (Nothing says cutting edge quite like a personal, state-of-the-art indoor sports court.)
One might wonder whether designing home after home, even at such extravagant levels, becomes a bit repetitive. That's simply not the case for Baker. He feels the thrill in his day-to-day work.
"It's an incredible rush seeing something built from your efforts, and there aren't many professions that weave a tangible result from all that hard work," he says.
When he isn't designing awe-inspiring homes, Baker lectures students on a variety of subjects, including architectural design, theory and the history of architecture. Better than anyone, he understands why it can be such an attractive career. His advice for those who want to pursue architecture as a profession is, "Train your eye early by looking at the best examples of architecture, both modern and traditional."
The search for the next collection of larger-than-life luxurious houses will continue, but besides that, what's next for William T. Baker? "My next project will be a volume on coastal resort/vacation homes; I want people to see the breadth of my work, since I've been fortunate to be very broad in the language of architecture that I speak," says Baker.