Palace Row: Leading in luxury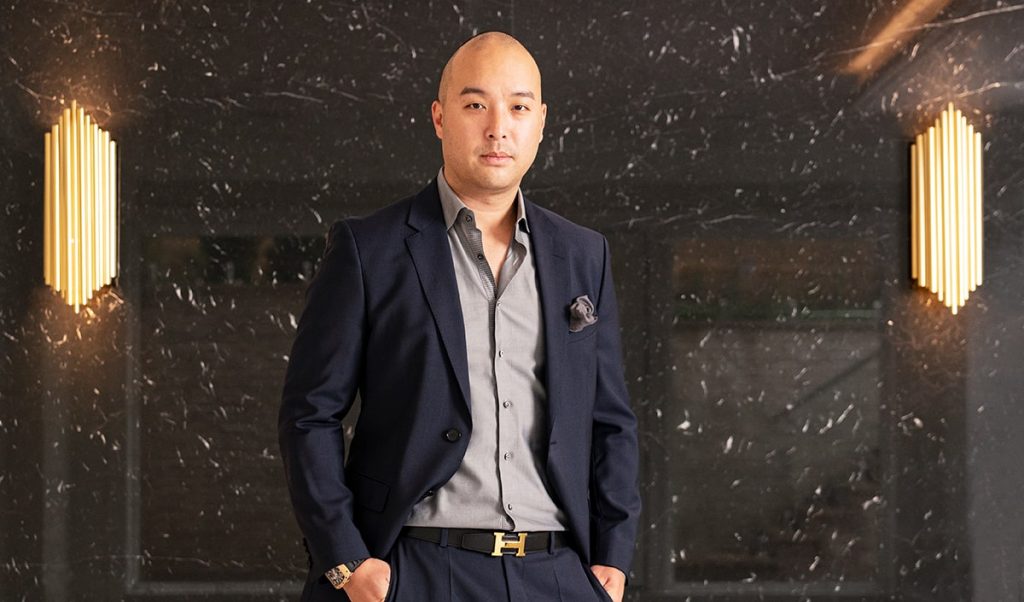 Admired product and market knowledge within the Toronto real estate market make Palace Row an industry leader in ultra-luxury real estate.
One of the first things children draw, besides perhaps an animal or a smiling sun, is a house, usually including a chimney with a squiggly line coming out of it, which we all thought exceptionally clever. Freddy Mak took things a step further, which may explain why he's heading up Palace Row, one of the world's leading real estate organizations dealing in ultra-luxury properties.
"When I was just a young kid living in Toronto, I had this strange little hobby. I would walk around the city with my Spacemaker, filled with pencil crayons and notepads, and sketch out buildings," said Mak. "I would draw the cityscape, and then try to capture individual building details like the facades or tower patterns. At the time, it was just for fun. Little did I know it was early signs of a passion for real estate design and architecture."
That passion and eye for detail Mak possesses turned into Palace Row, the luxury division of Ferrow Real Estate Inc., which now has more than $250 million worth of exclusive resale product both on- and off-market, ranging from $3 million to $45 million, as well as $2 billion worth of luxury pre-build product it will be launching in the next 24-36 months. This includes 1140 Yonge Street, which is located in the desirable Summerhill and Rosedale area of midtown Toronto, and 30 Scollard Street in the heart of Yorkville. Its diverse team of real estate professionals speaks more than 14 languages fluently and they have relationships with exclusive networks from Toronto and beyond.
"Our product and marketplace knowledge, our communications skills in knowing how to speak with high-end property buyers and sellers, and our ability to execute in trading real estate is what sets us apart," said Mak. "We thoroughly vet our inventory and have extensive networks in the Toronto real estate market. We choose to sell homes that can only be categorized as luxury, are unique and tell a story."
Two current listing examples in Toronto illustrate the universe Palace Row operates in. They are 128 Hazelton Avenue, a nine-storey boutique building of only 16 residences offering services such as 24-hour concierge, valet parking and private garages in exclusive Yorkville with suites ranging in price from $3.5 million to $9 million, and The One, currently under construction at Yonge and Bloor, which will be Canada's tallest building at 85 storeys, housing a five-star hotel and high-end restaurants and cafés.
Palace Row has exclusive listing rights to the penthouses at The One and each penthouse, at 7,000 square feet, is priced at $25 million. The three-storey penthouses feature a rooftop terrace with a private outdoor swimming pool and waterfall and private elevator whisking you to forever views 1,000 feet in the air.
These residences speak to Palace Row's mission to sell and market the most exclusive properties across Toronto, while elevating the city's global presence in high-end real estate, a goal which has never changed since the beginnings of Ferrow Real Estate.
Mak partnered with two of the most accomplished business professionals in forming Ferrow Real Estate: Edward Rogers, the chairman of Rogers Communications, and Robert Hiscox, a money manager from New York who is the cofounder and chief executive officer of Constantine Enterprises.
"Our first project together was 8188 Yonge Street in the prestigious Uplands community of Thornhill, and the logical next step in our partnership was to create a sales and marketing division, which led to Ferrow Real Estate and Palace Row," recalls Mak. "We now have a vertically integrated real estate company in that we offer everything you need to bring a project to market and to trade real estate. Robert and Edward are two of the most intelligent business people I've ever encountered. Incredible things can happen when you work with talented business minds who care deeply about everything they do."
Ferrow Real Estate has created Toronto's first effective full-service real estate company that leverages leading-edge technology to vertically integrate all facets of the business. This unparalleled approach keeps Palace Row ahead of the competition by using technology to drive all sales and marketing, and combined with passion, commitment, expertise and knowledge, Palace Row is succeeding for the benefit of its clients.