Pure luxury and comfort awaits you at this extraordinary Estate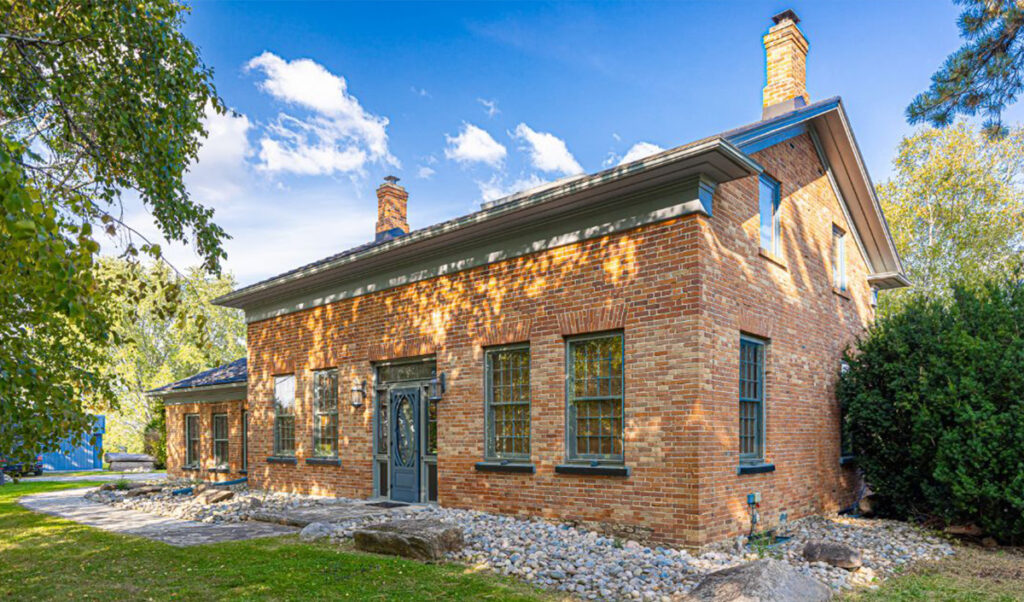 Immerse yourself in the tranquillity of nature at this King Township estate, where you can enjoy stunning views and embrace the epitome of luxury and comfort
For more than 50 years, country real estate firm Moffat Dunlap Real Estate Limited has been highly regarded by communities for its exceptional experience and commitment to its clients. Time and time again, they have showcased the long list of the pros of living in character-filled country estates that the typical suburban city residences cannot compete with.
Among the many promising properties listed for sale courtesy of Moffat Dunlap Real Estate, there is one that catches the eyes of all those in sight of its prominence. In King Township, Ontario, one of the notable properties is the Original 8th Concession Estate.
Step into a world of pure luxury and comfort at this extraordinary estate. This original home features an impressive glass and stone construction that overlooks the spectacular gardens and surrounding forestry, as well as a stone waterfall. It also contains a Gunite pool and pool house with a sauna. In addition, the four bedrooms and four bathrooms are perfect for the needs of a large family or hosting large social gatherings.
The main floor boasts a primary suite that is truly a haven, complete with a cozy fireplace, a spacious walk-in closet and a walk-out path to a stunning granite terrace. Prepare to be awestruck as you enter the great room with its magnificent granite floors, a captivating stone floor-to-ceiling fireplace, and walls of windows that offer breathtaking views of the sprawling 98 acres.
It's a space designed for both relaxation and admiration of the picturesque surroundings.
For those with equestrian interests, the bank barn is a dream come true, featuring 10 stalls and two grooming stalls. And that's not all — there's a second residence that exudes rustic charm with its original barnboard floors and beams, creating a warm and inviting atmosphere. Imagine cozying up by one of the two fireplaces, creating a cozy ambience on chilly evenings. But it's not just about the living spaces. This estate also boasts state-of-the-art facilities, including a new cattle barn and a large machinery building, ensuring that every aspect of your lifestyle is catered to with the utmost care and attention to detail.
Those who can meet the listing price of $14.5 million will indulge in the epitome of quality, luxury and a feeling of home at this remarkable estate. It's a place where every moment is filled with beauty and tranquillity.