AutoOne Group: The Road To Happiness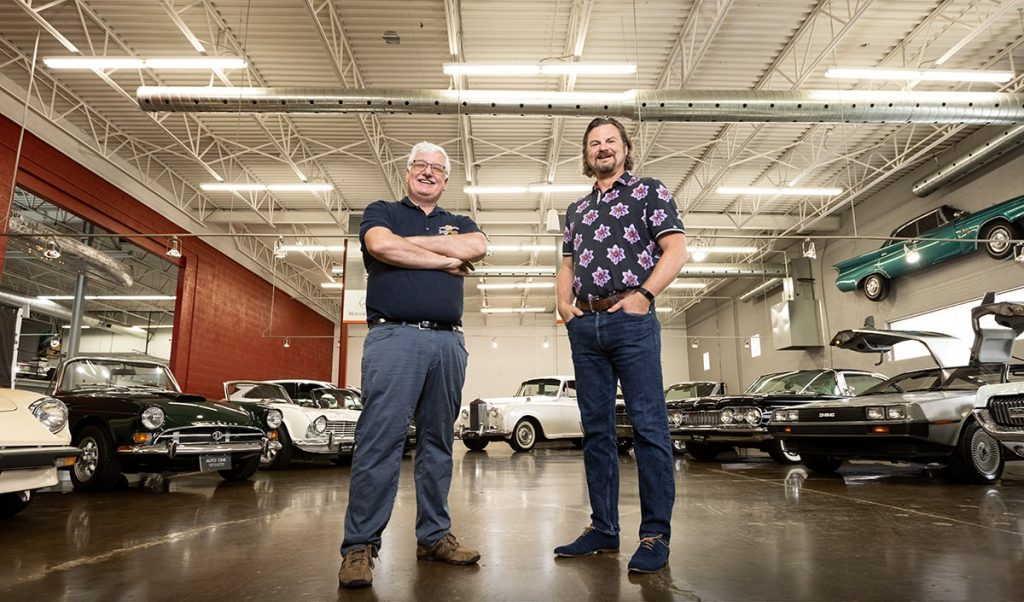 Vehicle leasing is growing in popularity, and AutoOne is making it easier for drivers to maximize value for their on-road experiences.
A new car is one of life's more perplexing big purchases in that you usually lose money on the deal. Unlike other major purchases, such as a home, fine artwork, luxury jewelry or a classic watch, which usually appreciate over time, unless it's a classic collector's edition, your new car depreciates the minute you drive it off the lot.
Automotive leasing may be the solution, and AutoOne Group is one of Canada's largest automotive leasing companies with a vast nationwide inventory that has something for everyone and is answering the growing demand in automotive leasing. In Canada, approximately one in four cars and trucks on the road is leased, and according to www.statista.com, that figure was hovering at a steady 30 per cent in the United States before the pandemic, as drivers were waging the war against depreciation.
Depreciation is the largest portion of the annual cost of car ownership. As a quick rule of thumb, a car will lose between 15 per cent and 20 per cent of its value each year, according to www.bankrate.com. A car in its second year will be worth 80 per cent to 85 per cent of its first-year value, and a car in its third year will only be worth 80 per cent to 85 per cent of its second-year value.
AutoOne describes itself as a niche player in the field of independent automotive leasing companies, but it is a niche that is becoming increasingly popular with drivers who are realizing the advantages of leasing. Why not drive a new car every two or four years and enjoy the benefits of the rapid advancements in technology drivers are seeing on their dashboards every 24–48 months? Through leasing new cars, drivers have the opportunity to enjoy a new vehicle without worrying about the longer-term issues of car ownership.
AutoOne is part of Corpfinance International Limited (CFI), a boutique investment bank established in Toronto in 1985 and which has raised more than $4 billion in capital and currently has more than $1.25 billion in assets under management on behalf of institutional investors involved in many different industries. CFI is majority owned by its senior management lead, president and CEO Kevin Andrews and executive vice-president Christopher Ball. While both have extensive backgrounds in the world of banking and finance, they can both be classified as "car guys."
"I was part of a car family growing up in Halifax," says Andrews about his fascination with cars. "My grandfather was a master mechanic, always fixing things, and we had a 1933 Buick in our garage we used to work on. I still have a 1966 Ford Mustang and a 1987 Porsche."
"My first car was a Mini that I bought for $350 when I was just 15," says Ball. "Then I worked in a brickyard, where I learned to drive stick shift on an old Ford Truck we'd drive around the yard, and as a junior banker, I bought a new Mini for $4,500, which I think equalled my annual salary that year."
The AutoOne difference in the leasing marketplace is that it is an independent leasing company, rather than the leasing division of one of the big car makers, or a large-fleet leasing company, or even the leasing department you find at car dealerships.
"An independent leasing company is owned by entrepreneurs who can borrow money and buy cars and lease them out and provide more personalized service," says Andrews. "We are servicing a large group of customers with about 3,000 customized leases with our three locations in Toronto, Vancouver and Halifax, and we have built up our inventory. Because we know our customers, we have the car that makes sense for you ready to go. Customers can go to our website and put in four pieces of information to see if they qualify. We have brought everything in-house for an easy-to-use, touchless customer experience."
From luxury and exotic vehicles to commercial trucks and cargo vans, AutoOne offers a broad range of custom in-house leasing options and services, such as used vehicle sales and leasing, and vehicle service and maintenance.
"Because We Know Our Customers, We Have The Car That Makes Sense For You Ready To Go" – Kevin Andrews
For car or truck enthusiasts, it also offers assistance with the sourcing of distinctive, hard-to-find vehicles. In June, its website contained a vintage 1967 Lincoln Continental convertible. "If somebody has a desire for a certain car and has been looking for it for a while, we'll probably be able to access it for them," says Ball.
Its inventory is equally impressive and includes everything from Porsche, Lexus, Jaguar, Mercedes-Benz, Bentley, Audi, BMW and Land Rovers to Ford cars and trucks, Infiniti, Tesla and Jeep, just to name a few. AutoOne knows its customers and its portfolio includes cars the company's clients want. AutoOne has invested heavily in technology, so customers have a streamlined online experience and prides itself in offering a transparent and respectful shopping experience with the most flexible leasing solutions for every need and financial situation.
AutoOne also offers a 30-day guarantee to ensure customers are happy with their vehicle and are taking advantage of the many reasons leasing is now working for so many drivers. Besides less depreciation on your vehicle, leasing offers predictable, stable payments and considerable tax advantages, as leasing means you only pay taxes on your monthly payments, which can add up to significant savings over paying tax on the full price of a vehicle.
AutoOne also has partnerships with leading insurance companies, which means its customers have excellent insurance options if they need them. Of course, perhaps the No. 1 advantage of leasing is that you can upgrade your vehicle sooner, as many of AutoOne's customers simply upgrade their vehicles every two to four years.
At the end of a leasing term, AutoOne also offers additional options for its customers. If they love their car and want to keep it, customers can simply buy the vehicle for the guaranteed residual price. If the customer decides they want a new car, they just trade theirs in, and all of the positive equity in the car can be applied to the new vehicle. Last, if the customer decides they don't want to keep or trade their current car, they simply return it to AutoOne.
Being in its position, AutoOne keeps a close eye on current trends and developments in the automotive world. For example, with the explosion in home deliveries during the current pandemic, it is almost impossible to get your hands on a delivery van. "We keep up with the changing marketplace," says Ball. "In 15 years, electric vehicles may represent up to 40 per cent of the marketplace, and we expect cars will be more tech savvy, and artificial intelligence will have a much larger presence in vehicle technology."
On its website, AutoOne has a blog with updated information about its activities and the industry in general. "There's so many things going on in the automotive industry, and our blog is to share our fun about cars and share some car experiences," says Andrews. "We live in North America, and you've got to have a car to go somewhere, and with COVID-19, more people now want a car, not fewer people. A car is going to be part of your life experience, and we like to write about our experiences with cars."
Andrews and Ball have built a successful partnership with AutoOne, and the genesis of that success goes far beyond their shared passion for cars. "What makes it work is, No. 1, we both have backgrounds in fiduciary responsibility, which comes from being in the banking world," says Ball. "So, we both understand what true trust is, and we live by that. It's important to bring that forward with integrity to our clients and to all of our staff, and we have a 20-year track record of doing that. It's a simple path, which doesn't have to be complicated."
If someone said to you that piece of fine art you just purchased would lose some of its value the minute you walked out of the gallery, you would probably think twice about engaging in that transaction. That's the exact same type of scenario drivers now are rethinking when it comes to cars or trucks. With AutoOne's inventory and seamless customer experience, leasing is becoming an increasingly popular option that makes real financial sense.