A Behind-the-Scenes Look at Ferrari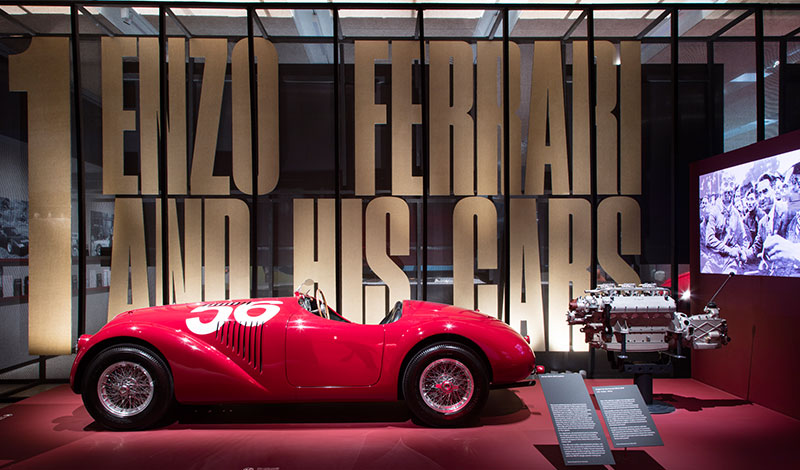 The Design Museum in London has created a major exhibition to mark the 70th anniversary of Ferrari. "Ferrari: Under the Skin" explores the detailed history and design of the legendary brand.
Seventy years of creative development are being showcased in this event. Displaying rarely seen material from private collections, the exhibit gives a unique insight into the glamourous world of Ferrari.
This is the first such collection to be shown outside of Museo Ferrari in Maranello, Italy. It brings together early design models, drawings, personal letters and memorabilia — and, of course, some of the most famous cars to exist. These artifacts and original documents provide an unprecedented study of Ferrari's automotive design.
Collectors will have a rare chance to witness exclusive historic items, including limited edition and legendary Ferrari automobiles. Fans of the brand cannot miss this once in a lifetime event, with a chance to see the intricate, secretive world and history of Ferrari.
The opening section of the exhibition details the story of Enzo Ferrari and his relentless ambition to create the perfect driving machine for the track and the road. Key exhibits include Enzo Ferrari's driving license, original photography, original drawings, an exact replica of the 125 S — the first Ferrari ever made — and hand-written documents from Enzo Ferrari himself.
In addition, the exhibit offers visitors a behind-the-scenes look at the secretive world of car design. Hand-drawn sketches, early wooden models and a wide display of the various techniques used to create Ferrari's wondrous machines are a mere modicum of the marvels you will be mesmerized by.
There are dedicated sections to the brand's luxurious clientele and its historic racing prowess, examining the legacy Ferrari has to offer and a look at the technical innovations Ferrari is making today.
Andrew Nahum, co-curator of "Ferrari: Under the Skin," says, "Ferrari represents an ideal case study in design and development. Ferrari uses the subtle and often unseen techniques of automobile design, but with the utmost care and precision. The exhibition provides an insight into the history and practice of the whole private world of automotive design."
The exhibit runs until April 15, 2018, and is an intriguing behind-the-scenes look at the design, people and engineering that created one of the most iconic brands on the planet.
www.designmuseum.org
www.ferrari.com
Photos Courtesy of Design Museum