The Secret Life of Flowers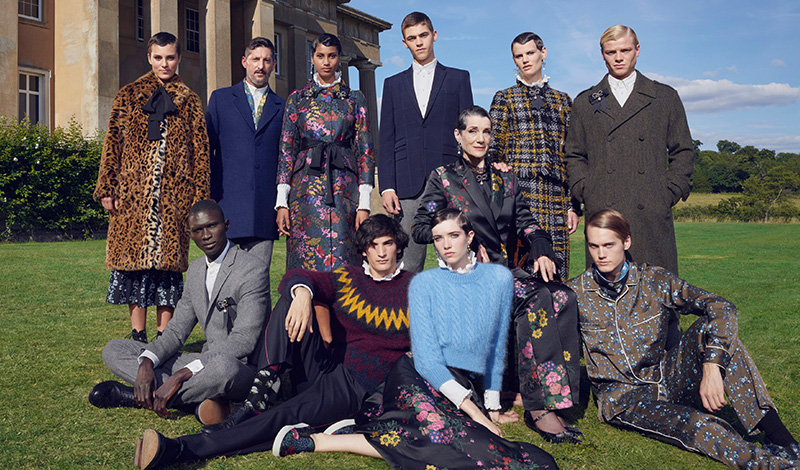 Prolific filmmaker Baz Luhrmann has created a unique and spectacular cinematic short film exclusively for ERDEM x H&M's collaboration.The Secret Life of Flowers takes place in a grand country mansion where it is always spring. The house exists in a private world that is filled with flowers, influenced by ERDEM's celebrated floral prints.
The film tells the story of a magnetic love triangle between its three young actors, Tom Rhys Harries, Hero Fiennes Tiffin and Ruby Dagnall. Acclaimed actress Harriet Walter and models Saskia de Brauw, Imaan Hammam, Grace Hartzel, Fernando Cabral, Neels Visser and Tony Ward join the newcomers. Additionally, the film debuts an exclusive new track, "Hypnotised" by Years & Years.
"I wanted the film to be like a whole movie. It's a very modern love story, set in a country house that is full of its own secrets and it's like a metaphor for our times — it's harsh out there in the world, but in here, the things that really matter keep growing in an eternal spring," says Luhrmann.
Throughout the film, Luhrmann uses pieces from the new ERDEM x H&M collection to define the characters and propel the narrative, while the song "Hypnotised" captures the mood of positivity, friendship and love.
The film acts as a metaphor for life as the burgeoning storm outside is met with the ever-blossoming nature of what is inside the house — painting a picture for what is important in life — while the flowers act as a metaphor for people, either walking through the path of normalcy or living wilder, more adventurous and spontaneous lives.
The short film has all the passion, drama and vivacity that we've come to know and expect from a Baz Luhrmann movie, such as Moulin Rouge!, The Great Gatsby and William Shakespeare's Romeo + Juliet.