Hanna Zellers: Fast Times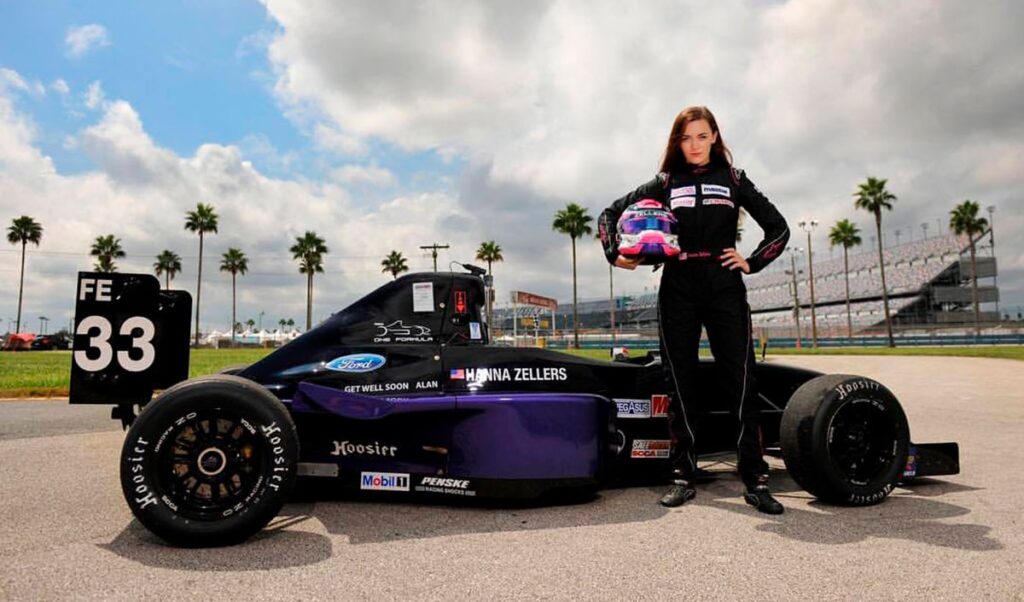 Corum Watches Ambassador Hanna Zellers to race in the 2022 IMSA Prototype Challenge.
Motorsport results are measured in milliseconds, so perhaps it's appropriate Corum Watches Ambassador Hanna Zellers, one of America's most promising up-and-coming young racers, has been named a participant in the 2022 International Motor Sports Association (IMSA) Prototype Challenge season. After all, the timing of motorsports takes accurate timepieces such as Corum.
Zellers participated in the 2018 Prototype Challenge season among many other singleseat and sports car series, with podium fi nishes in Formula Atlantic races and a karting season championship. "I am beyond excited to make my return to the IMSA Prototype Challenge," says Zellers. "I feel like I have so much more to accomplish and I'm ready for the challenge."
Ave Motorsports of Mooresville, North Carolina, will fi eld two race cars from Toronto-based GRS Autosport in the full 2022 IMSA Prototype Challenge season, starting with the three-hour Scouts of America opener at one of America's most famous racetracks, Daytona International Speedway. The race is a part of the IMSA Roar Before the Rolex 24 event leading up to the historic Rolex 24 race. Numerous backers are supporting the program including GMS Excavating of Belleville, Ontario, Staikos Homes of Belleville, Ontario, and Corum, the legendary watchmaker of Switzerland.
"We are extremely excited for Hanna Zellers to demonstrate her incredible performance on the track as she represents Corum," says Richard Louis, Corum vice-president, North America and Caribbean.
The full driver lineup has yet to be determined, but along with Zellers it will also include George Staikos and Tony Ave, whose Ave Motorsports is the manufacturer of the most successful Trans Am chassis of the modern era. Ave is a two-time Trans Am champion and has a history of wins in Pro Atlantics and was the 1993 Pro Sprint World Snowmobile Champion. "I'm looking forward to getting back into Prototype racing after a few years away," says Ave. "And am looking forward to building a team with GRS Autosport that can compete in professional sports car racing for years to come."
Founded in Switzerland in 1955, Corum's claim to fame came early when the company introduced a watch made of a $20 gold coin, which became an instant bestseller. It is also known for its "World Premiers," as each year it produces a restricted number of limited-edition pieces. In 1960, Corum became world famous for its Corum Admiral's Cup watch, celebrating the renowned sailing race.
As Corum Ambassador Hanna Zellers will experience at the 2022 IMSA Prototype Challenge, in motorsports, as in sailing, timing is everything.