Cascade into Beauty with Crystal Water Salon and Spa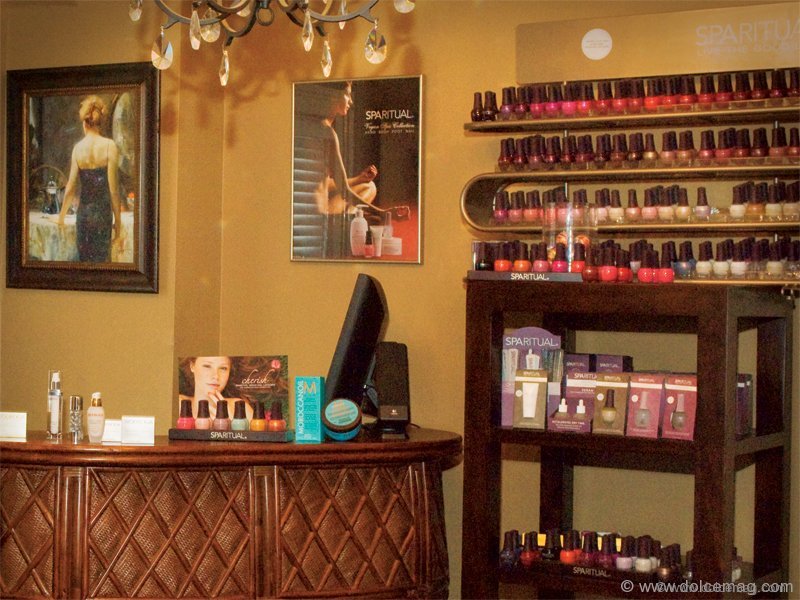 With a new season of glitzy models and glamorous stars upon us, we can't help but wonder how to burn off the summer's calorie-infused lattes, ice cream sundaes and desserts.
It's easier than you think. An exciting, cutting-edge technology called VelaShape can help you reveal a whole new you for the holidays by melting away fat in unwanted places. Receiving wild acclaim from daytime diva Oprah Winfrey, this revolutionary procedure uses FDA-approved ëlos technology, to tighten the skin and reduce fat tissue in the hips, thighs, arms and stomach. "You really do notice a difference right away," says Loretta Lombardi, who performs the treatment at her Crystal Water Salon and Spa in Richmond Hill.
Always equipped with the hottest products and procedures on the market, Crystal Water is on the forefront of revolutionary skin care. And with chillier days ahead, there's no better time to prepare your skin with soothing and relaxing treatments that will exfoliate and tighten your way to a brighter complexion. Refirme Skin Tightening and Skin Rejuvenation are two such procedures, which use combined bipolar radio frequency and light energies to stimulate collagen production and create a more youthful, toned appearance. Of course, Crystal Water also offers precise, painless laser hair removal treatments. "The fall is the ideal time for these treatments, because they can be sensitive to sunlight," advises Loretta, who co-owns the spa with her hairdresser daughter, Tina.
In addition to these state-of-the-art procedures, Crystal Water still features its renowned facials and body treatments, using quality Biodroga and Cellcosmet products, as well as manicures, pedicures and hair services, so that you can look your best no matter the occasion. So come in and be swept away by Crystal Water's pampering treatments.
www.crystalwatersalonandspa.com,
905.237.2188