The Secret keepers of Everlasting Beauty & Youth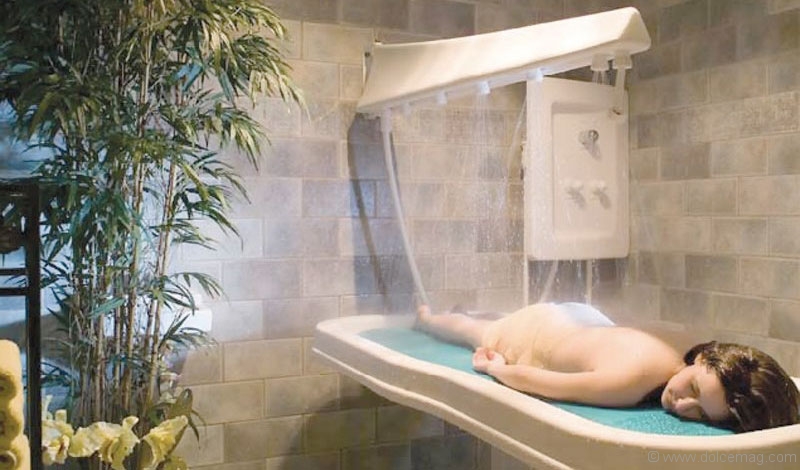 As  silky rose petals and warm lavender oils trickle down your skin, know that the warmth and circulation you're experiencing is not only releasing built-up stress but helping you look younger.
Over the years, research has reiterated to us that sleep deprivation and lifestyle pressures are prominent factors to aging skin. So while you're stressing out about lines, you're actually worsening the situation.
What is the key to an exuberant sense of self? Kick up your feet and relax. Let your overworked mind and dull skin cells fall into the hands of professionals that can cure your anxieties and help revitalize you. Yoga practices, aromatherapy techniques, naturopathic remedies and exercise effectively reverse signs of age on a slower longitude basis, while laser repair technology, radio frequency technology and non-invasive procedures demonstrate direct and quick results. Indulge in your options. Your naturopathic alternatives call for healing massages, facial treatments, and holistic therapies. Refreshing exercise with a personal trainer will also keep you balanced and fit. The quick and restorative luxuries are at hand with safe procedures, as well as perfected enhancements performed by certified doctors. Yet, the key to maintaining your youth lies in the decision of choosing what's right for you.
1. HealthWinds – Kailee Kline
A serene, sophisticated retreat, Healthwinds Spa is an ideal choice for health-conscious men and women who want therapeutic benefits and luxurious relaxation. At this gorgeous European-style spa, founded by registered massage therapist Kailee Kline, guests are bathed in warm hospitality and wrapped in pampering treatments for the face, body and soul. Visit the fabulous new location and indulge in a hydrotherapy bath, to relieve tension and increase circulation, or a decadent two-hour body wrap to smooth skin and give you a glamorous glow.
www.healthwindsspas.com, 416.488.9545
650 Mount Pleasant Rd., Toronto, Ont.
2. Spa V
Amidst the heavenly scents of aromatherapy candles and delicious fragrant oils, the lavish Spa V encourages you to bathe in the fountain of relaxation and youth. The luxury spa covers over 6,000 sq. ft. of space, offering a specialized spa menu with Poitrine (an uplifting treatment for tightening), the Hammam, the Vichy Shower, the Melt-me massage, and soothing and softening skin treatments.
www.hotelvictorsouthbeach.com 305.728.6500
3. Spa Medica – Dr. R. Steven Mullholland
Canada's well-recognized facelift and body contour surgeon, Dr. R. Steven Mullholland is the founder and owner of Spa Medica, a certified surgical centre. Dr. Mullholland proudly devotes his practice to non-invasive aesthetic solutions, and is recognized as one of the industry's leading aesthetic physicans.
www.spamedica.com 416.922.2868
4. Exhale Spa – Mind Body Spa
Exhale a sigh of relief – you've just discovered the heaven of all spas. This 4,300 sq. ft. relaxation destination allows you to journey off into a deluxe getaway, far away from a hectic lifestyle. Located on the lower level of New York's Hotel Gansevoort in Manhattan, one may improve the energy of mind, body and spirit with detoxification treatments, personal training sessions, yoga classes or refreshing dips into the water lounge.
www.hotelgansevoort.com, 212.660.6733
5. Mclean Clinic – Dr. Hugh McLean
Turn to the Mclean Clinic to get the results you've been looking for. Perceiving plastic surgery as a creative science, Dr. Hugh McLean's  positive and professional attitude is what sets him aside from other leading professionals. Although his specialty falls into the categories of facelifts, breast enhancements, body sculpting and tummy tucks, the all-around certified doctor also performs procedures such as epidermal peels, laser hair removal and non-invasive enhancements.
www.mcleanclinic.com
905.273.4888, 50 Burnhamthorpe Rd. W. Suite 343, Mississauga, Ont.
6. Daireds
Daireds is a lavish, one-stop-shop, blended with spa, salon, med spa, café and conference room. Offering stylish services to rich skin formulas found on the Spa Pangéa menu, Daireds boasts the best of youth maintenance and aesthetics with its effective med-spa solutions.
www.daireds.com
817.465.9797
7. Middleton Cosmetic Surgery Clinic – Dr. William G. Middleton, B.Sc., M.D., F.R.C.S.(C)
Problematic cellulite and oversized midsections are not Dr. Middleton's only forte when it comes to reconstructive surgery. Dr. Middleton's Cosmetic Surgery offers a wide variety of procedures, ranging from body reconstruction, breast enhancement, and non-invasive procedures in the med-spa service section of the clinic. If you're looking for a helping hand to retain your youth, the friendly staff at the Middleton clinic can help you restore your natural beauty.
www.middletoncosmetic.com, 416.966.3223
8. Rosewater Spa-Oakville
Wrap yourself in the blissful treatments of Rosewater Spa. Providing body wraps such as the slimming, cellulite-reducing seaflora detox wrap and organic facials for enzyme nourishment, Rosewater Spa uses traditional yet highly effective European skin and body care practices so you can stop and smell the roses.
www.rosewaterspa.com
905.338.7724
9. Pure Motivation – Dimitri Giankoulas
Your environment can very well stump your performance, especially in the competitive, unfriendly gym culture. Contrary to this, Pure Motivation Fitness offers a gorgeous boutique-style fitness centre or for those pressed for time, personal training in the comfort and privacy of your own home. Led by fitness guru and founder Dimitri Giankoulas, professional, personal trainers will guide you with a specialized plan just for you while providing nutritional counselling.
www.puremotivationfitness.com
647.404.7873, 1410 Major Mackenzie Dr. Unit C1-C4, Vaughan, Ont.