Criminal Minds' Shemar Moore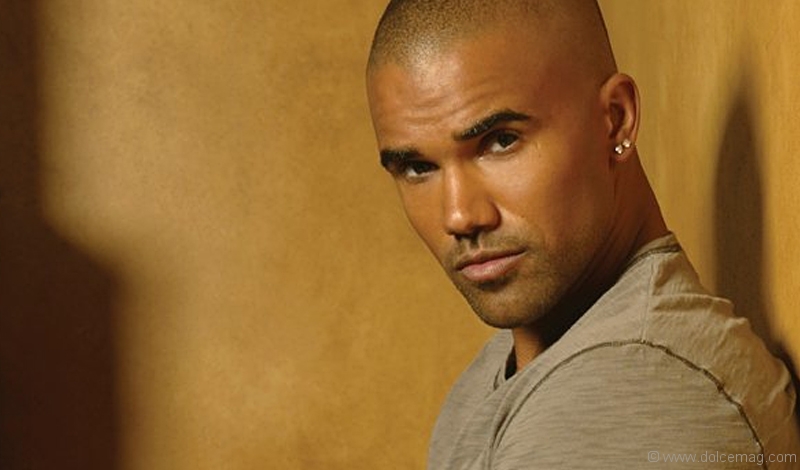 Special agent Derek Morgan solves bloody crimes with intense corporal bravado, all the while oozing charm with every raised eyebrow and flex of his bicep. "The character I play on Criminal Minds is the physical one of the bunch – I'm the guy that kicks down doors and faces the bad guys and all that."
Sitting in his home office of olive Venetian plaster, Shemar Moore steps away from his hectic 15-hour-day work schedule to trade case for cause. Unlike the role of Morgan, Moore uses his alpha male magnetism to instead crack the code of a different kind of life-robbing transgressor: multiple sclerosis. "I'm a very athletic person – I have been all my life. I found out through some referrals that I could not only enjoy a hobby of mine – which was riding bicycles to stay in shape – I could do it for a good cause, which was raising money and using my celebrity to get the issue of MS out."
Every year, the activist for change participates in the southern California ride of National MS Society's Bike MS program, an organized cycling series that helps to support research and service programs that will enhance the lives of those living with MS. In 2009, the Society raised $209 million, of which Bike MS contributed $75 million.
In 1998, Moore's mother, Marilyn Wilson, was diagnosed with MS. Refusing to succumb to his mother's kryptonite, his liquid-chocolate eyes turned a blind eye. "It was hard to accept and for a couple of years we were both in denial. I wanted to play it down; I didn't want to believe it was true. I thought, 'OK, get over it, toughen up and you'll beat it – you don't have MS.'" As her physical abilities weakened, Moore acted on the life lesson of strength his mother taught him by taking the lead and plunging into research. "I'm an only child raised by a single mom and so I didn't have dad around to be superman, I had mom around to be super-mom, superwoman," says Moore, who is now brother to three half-siblings that live in Japan with his father. "Like any child, you're used to them taking care of everything; you're used to them kind of being the rock. I wanted to stop [MS]. I was trying to figure out what to do to get her mindset strong so she could fight it. Because she's such a fighter it's just taught me to be a fighter."
According to the National MS Society, MS is a disease of the central nervous system that affects the ability of nerves to conduct electrical pulses to and from the brain. MS affects more than 400,000 people in the U.S. and 2.1 million worldwide. Multiple Sclerosis Society of Canada says that Canadians have one of the highest rates of MS in the world, with women more than three times more likely to develop MS than men. "My mother feels profoundly proud that I'm willing to get up and sit on a hard seat and ride the bike ride," says Moore, who is joined by fellow Criminal Minds cast members on the ride. Over the past four years, the Criminal Minds bike team has raised more than $60,000. "It's been a 13-year challenge. On good days, she's dancing around the kitchen and she's swimming in the pool, and on bad days, she's house-ridden and bed-ridden. The bad days are less and less as we continue to fight it and do our homework."
He prepares for the 100-mile ride by training three-to-four months of the year, riding his bike to the set of Criminal Minds or leisurely along the coast of the Pacific Coast Highway in Los Angeles out to Agua Dolce and the mountain range nearby.
Luckily for Moore, he was quick to recover after a serious bike accident last year. "An old guy in an old-school Cadillac veered into the bike lane over by my house and hit me at 40 miles from behind. I broke my leg and cracked my collarbone and a couple of ribs. I was lucky … it could have been a lot worse. It wasn't my time that day I'd like to think," says Moore, who endured physical therapy for months. "Here I am a year later and I have my strength back, I have my mobility back. My mom taught me that you can stumble and fall but always get up, dust yourself off and keep fighting, keep pushing forward. She is the strongest woman I know," says Moore, who was born in California and raised
in Denmark.
With an Irish and French-Canadian mother and African-American father, Moore faced criticism as a child. "When I came to the States I wasn't black enough because my skin wasn't dark enough. I wasn't white enough because my skin was too dark."
The emotional trauma of racism trickled into his adolescence and adulthood, plummeting his confidence. His lack of self-belief resulted in severe bouts of nervousness while acting. "I was being the Shemar Moore everybody else wanted me to be or I was afraid of not being accepted … My mother always told me at a young age: 'Don't worry about being the Shemar Moore that everyone wants you to be – you be the Shemar Moore you want to be. You're not a colour, you're a man – you're Shemar Franklin Moore.'"
In the way that he talks, in the way that he walks, Moore's actions display a man that has come a long way from those vulnerabilities. Staying true to oneself is a poignant quality that defines him. "… Before I do a talk show or before I do an interview with you; before I do a scene at work, I whisper to myself: Find your truth. That helps overcome my nerves, helps me overcome my insecurities and helps me walk a straight line. Don't try to be someone you aren't." Leaving arrogance off the table, Moore espouses a karmic outlook on life. "I believe in basic goodness. I'd be too naïve and too arrogant to think I'm living this life by myself …. I know I've been given a gift. I know that we are all one-of-a-kind; we just have to dig within ourselves and bring out our true potential … we've all been dealt a certain deck of cards and raised in different situations and circumstances and faced different challenges … but I do believe in the energy that you put out that that energy comes back."
Achieving superior physical strength is also a way Moore stays strong and free – all the while satisfying his sweet tooth. He gets his blood going and breaks into a sweat with 10 to 20 laps in the pool in the morning, followed by an hour's worth of exercise in the "gym on wheels" – a gym in a truck – that is available to him and other crew-members at work. He then gets to enjoy Ben and Jerry's Half Baked ice cream and peanut M & Ms guilt-free.
Best known for dropping jaws on the soap opera The Young and the Restless, Moore is quick to acknowledge that while his looks ushered him into Hollywood, his acting ability is what has kept him there. "If my six-pack and physique were going to get me through doors so to speak, I took advantage of it," says Moore, who received, among other accolades, a Daytime Emmy Award for Outstanding Supporting Actor in a Drama Series in 2000. "Hopefully at this point, when people look at me, they pay attention to my acting ability. I really love the craft of acting and work hard," says Moore.
At 40, the feisty Aries is single and looking. "I had Playboy tendencies and it was my way of keeping my distance because I have been very focused on my career," says Moore, who bought himself a sleek black Audi R8 on his birthday. "My grandmother always told me: 'Don't go looking for it, when it's time and she's right she'll show up out of the blue and bite you on the tush.' I'm waiting to be bitten on the tush," laughs Moore. While he waits, the self-declared "undercover" interior decorator (he renovated his entire L.A. home) expands his artistic talent with his upcoming clothing line, Royalty Soul, and continues the fight to find a cure for MS.
"My life is a journey and I'm having fun letting it unfold and evolve. I'm hoping that what I do opens people's minds and inspires people to be the best in what they do. I love my mamma, and I'll continue riding my bike to give her a voice."
Anticipating a future in independent and feature films, Moore's path is paved with an uphill climb. "I haven't caught that bus yet but I'm going to get there soon. Just know that I'm not done knocking down doors," he says.