The 17th Annual SickKids Scrubs in the City: Roman Holiday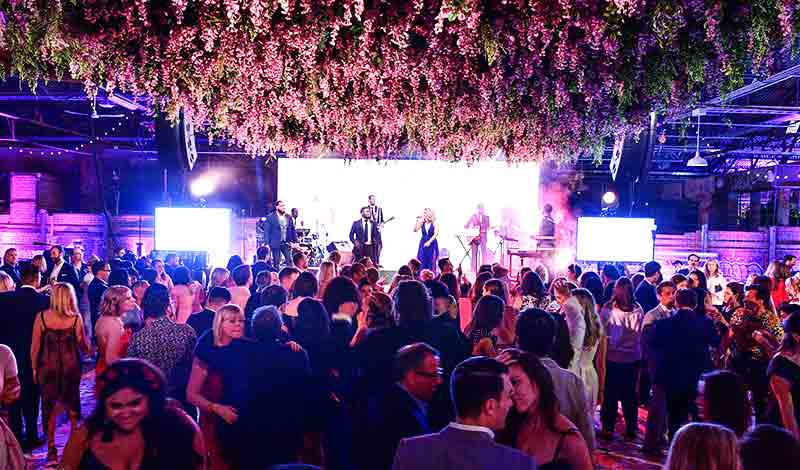 The SickKids Foundation celebrated the 17th annual Scrubs in the City fundraising event at Evergreen Brick Works. The sold-out event welcomed over 1,200 guests including some of Toronto's most notable personalities.
The theme this year, Roman Holiday, featured living statues and aerialists serving Prosecco, vintage bicycles, hanging florals and an exciting Vespa photo station which brought the spirit of Rome's streets and piazzas to the space. In addition, authentic cuisine offered up by caterer Toben Food by Design, along with restaurants Amano Pasta, Buca, Jamie's Italian and Piano Piano, was enjoyed by the stylish crowd.
The event proved to be a success, raising $820,000 to reimagine the SickKids campus. The funds raised will support the Reimagine Our Campus pillar of the SickKids VS Limits campaign, helping to build brand-new clinical facilities designed to accommodate cutting-edge best practices and technology, attract wold-class medical leaders, and provide the best comfort and care to children and their families. Over the past 17 years, Scrubs in the City has raised over $5.7 million for various high-priority needs of the hospital.
www.sickkidsfoundation.com/scrubs
www.sickkidsfoundation.com