Q&A with Tanya Kim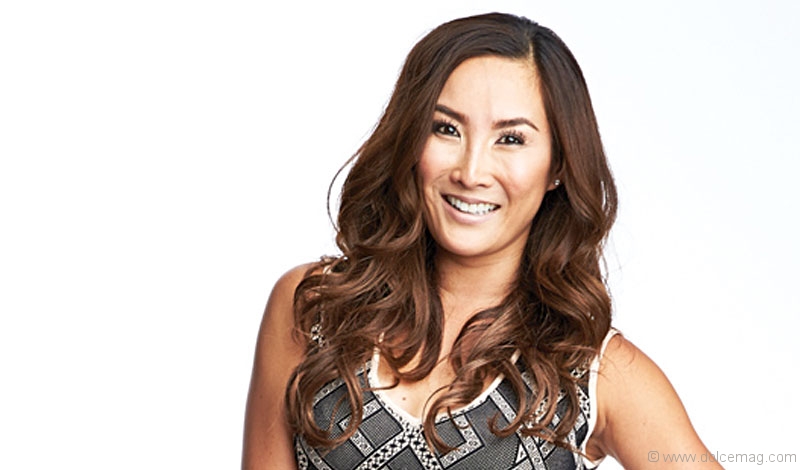 1. Describe your personal fashion style.
I would describe it as a little bit rock 'n' roll, a little bit street, classic. Depending on my mood, my daytime go-to outfit would include my fave pair of Fidelity Denim, a pair of my Vans or Chucks, a vintage T or cute top, my Mackage Moto Jacket, my Chanel Classic Flap Bag and possibly one of my snapbacks (depending on what kind of hair day it is!).
2. What was by far your most favourite celebrity interview?
One of the most memorable has to be my time with Jamie Foxx in Las Vegas. We spent an entire day together and he remained the same kind, engaged, down-to-earth, hysterically funny Jamie whether the cameras were rolling or not. He kept it real the entire time.  
3. Which artist or painting are you drawn to?
I've always been drawn to Jean-Michel Basquiat's work. Some of his prints are sprinkled throughout my home. I love how emotional and tortured yet hopeful his works feel, especially with his usage of such vivid colours. 
4. What book is on your nightstand at the moment?
Yes Please by Amy Poehler and How to Be a Woman by Caitlin Moran (thanks for the lend, Teri Hart!).
5. What's an average day like for you?
Lucky for me, a day in my life is far from average! My ever-changing schedule always keeps me on my toes, making life much more interesting. That said, my days could include recording voice-overs, researching, hosting Entertainment City for City and Breakfast Television, hosting Rogers Your World This Week (Digital Channel One), conducting interviews with celebrities and loads of travelling.
6. You recently joined Entertainment City and Rogers Your World This Week as their host. How's that been going thus far?
Not only am I honoured and excited to be a part of something that is fresh and ever-evolving, I'm also stoked to flex my producing chops. The best part of this new professional chapter in my life is being a part of one's brilliant vision, helping to bring it to life, grow and evolve alongside it for hopefully years to come.
Catch Entertainment City on Breakfast Television Toronto at 5:30 a.m. Rogers Your World This Week airs Monday to Sunday on Rogers Digital Channel 1.
photo by Roberto Caruso