COACH's Creative Director Awarded Accessory Designer of the Year by the CFDA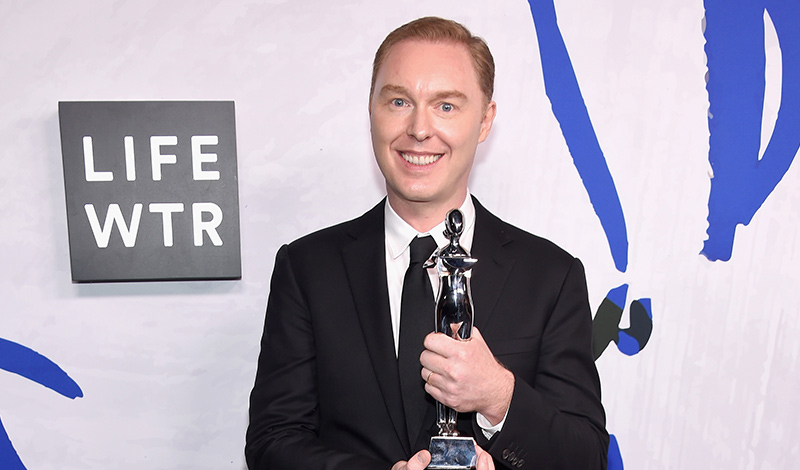 Stuart Vevers, COACH's executive creative director, keeps racking up the hardware. After winning 2017 Designer of the Year at the American Image Awards earlier this year (see Dolce Summer 2017 issue), the British fashion designer followed up with another victory on June 5. Vevers took home the 2017 Accessory Designer of the Year Award by the Council of Fashion Designers of America (CFDA) in New York this past Monday. The CFDA Fashion Awards are considered by many to be the "highest honour in fashion," as they acknowledge the fantastic contributions from designers to the American fashion scene — highlighting the work done in womenswear, menswear and accessories, as well as creative vision, personal style, journalism and lifetime achievement.
"To be recognized for my work at COACH is such an honour," Vevers states in a recent press release. "COACH has a point of view on luxury that is uniquely American. That authentic spirit and innovative craft and design is what I love." In just four years with the luxury fashion brand, Vevers has already had a profound impact on COACH. He has spearheaded COACH's transformation and rebranding, accompanied by the rollout of COACH's ready-to-wear collection, COACH 1941 — with a strong emphasis on leather-based accessories such as handbags. Elements such as the history of American film, culture, design and style factor into Vevers' decision-making in the collections and accessories he creates for each season.
The 2017 CFDA Fashion Awards took place at the Manhattan Center's Hammerstein Ballroom. Hosted by Seth Meyers, other notable presenters and guests in attendance at the event included Nicole Kidman, Kerry Washington, Armie Hammer, Jon Bon Jovi and James Franco.