Lavender Infused Zerillo Honey Bee's Knees Cocktail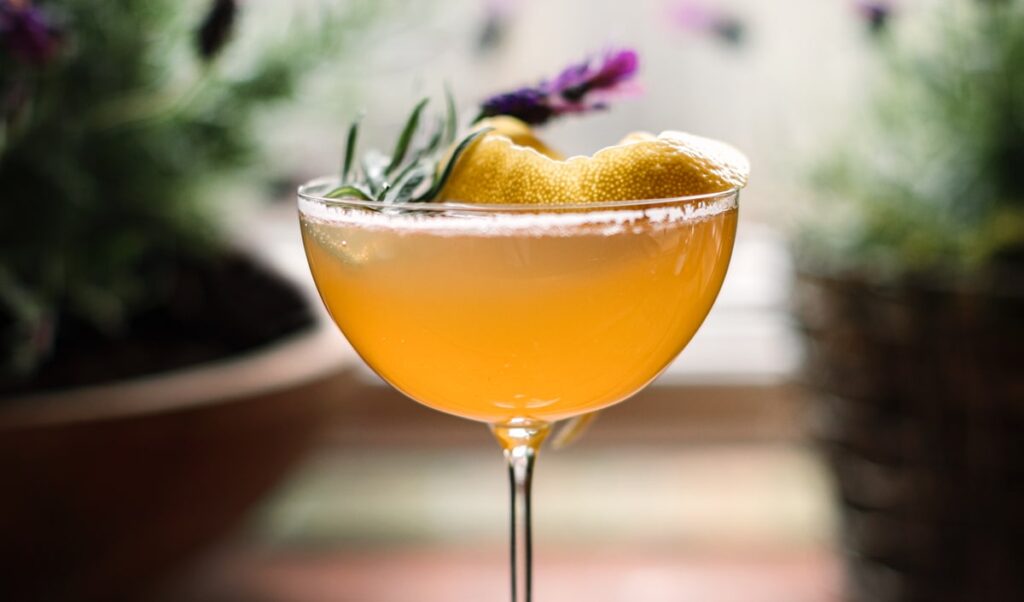 Infused with notes of lavender, lemon and honey, this cocktail will keep you refreshed all summer long.
Recipe by Betty Shin Binon
INGREDIENTS FOR LAVENDER HONEY SYRUP
¾ cup Zerillo Honey 1 cup water 2 sprigs of lavender
INGREDIENTS FOR COCKTAIL
5 ounces gin 4 ounces soda 4 ounces lavender honey 2 ounces fresh lemon juice 2 lavender sprigs to garnish 2 lemon twists to garnish
DIRECTIONS FOR LAVENDER HONEY SYRUP
In a small pot, simmer water, Zerillo Honey and lavender sprigs for 5 minutes. Remove lavender sprigs from syrup and transfer the syrup into an airtight jar. Leave syrup at room temperature before chilling overnight. Store the remaining syrup for future cocktails.
DIRECTIONS FOR LAVENDER BEE'S KNEES COCKTAIL
Stir together the gin, lemon juice, soda, 4 ounces of honey in a cocktail mixing glass. Fill with ice and stir until chilled. Strain into coupe glasses and garnish with a sprig of lavender and a lemon twist.