The Days of Hermes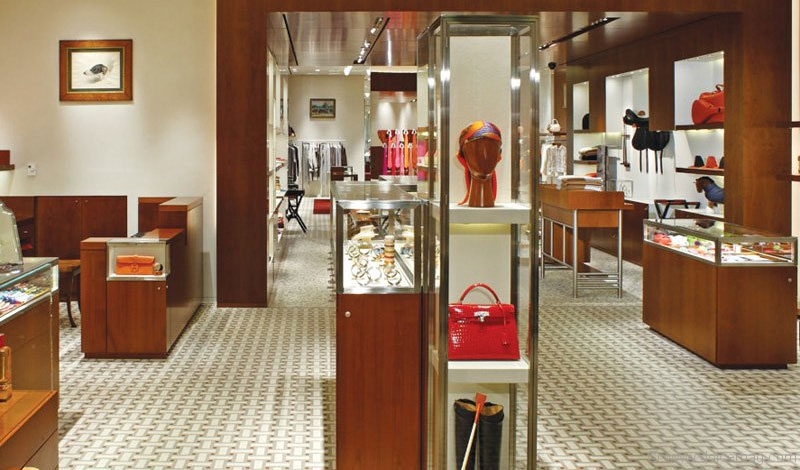 Paris was a city without cars in 1837. Horse-drawn carriages clopped gradually along its bustling boulevards where master tradesmen crafted goods that formed popular attire of the day. This is the world where Thierry Hermès' eponymous company shared its genesis. That reputable harness maker may not have known then, but his utilitarian saddles would ignite a brand that would become a pillar of fashion for the next 175 years.
A family of expert craftsmen, the Hermès clan eventually expanded its business to incorporate other leather goods, resulting in the birth of their first handbag, the Haut à Courroies bag. This now-iconic accessory was the spark for some of fashion's biggest names, like "Kelly" and "Birkin." Six generations later, with Pierre-Alexis Dumas as the current creative director, Hermès has added to its repertoire 14 sectors, but has stayed true to its conservative esthetic.
"They've always been very much focused on quality and on customer service, and they've stayed very true to those family values," says Patricia Frost, head of Christie's textiles and costumes department.
Over the years, Hermès' design philosophy has focused on delivering timeless pieces that develop organically and veer away from trends. Birkin and Kelly bags remain iconic not only because of their popularity (the waiting list for one is sometimes two years or more), but also because of their classic shape and undeniable craftsmanship. "They're not swayed by fashion," says Frost. "They stay true to what they believe in, like quality and service, and that's really something that's passed down through the generations."
In celebration of its 175th anniversary, Hermès developed four unique handbags as part of its Leather Forever exhibition. The pieces paid tribute to England, Ireland, Scotland and Wales, and were sold in an online auction on Christie's website at the end of the exhibit.
Anyone who knows fashion recognizes Hermès. Whether it's the shape of those classic bags women long to dangle from their arms, silk scarves or suave men's neckties, there is no questioning the Hermès beauty: quality and luxury underpin its generation-spanning reputation, and it's that status that has captivated the hearts, minds and wardrobes of discerning fashion connoisseurs for 175 years.