Legacy 650: Class, Comfort and Luxury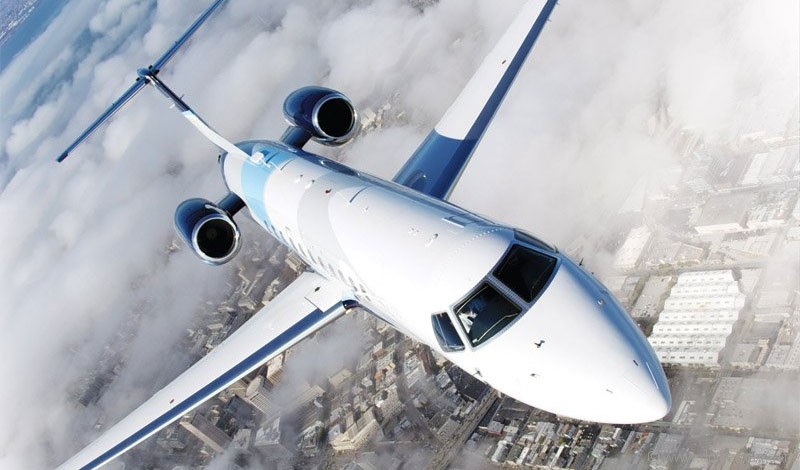 It was Oct. 19, 1901. Paris was in awe. The stretch of land separating an incredulous crowd from the metal feet of the Eiffel Tower was now interrupted by an enormous machine. Countless faces watched as a young man emerged from the aircraft, his signature Panama hat still sitting comfortably on his head, despite the nail-biting, 30-minute expedition he had just braved.
It's been over a century since the youthful Brazilian aviator Alberto Santos-Dumont soared from Paris's Parc St. Cloud to the Eiffel Tower in his handmade Zeppelin, winning the renowned Deutsch de la Meurthe prize and becoming one of the most famous figures of his time.
It is now 2012, and I'm resting on a plush leather seat with a generous slice of chocolate cake in front of me. A vibrant bouquet flashes its refreshing colours in my peripheral vision; fresh, natural light spills over my face as I blink at my window. Thousands of feet below, the earth is shifting slowly as we cruise easily and soundlessly through the dazzling blue sky.
I am sitting in the Legacy 650, the newly launched masterpiece from Embraer Executive Jets, one of the world's most prestigious aircraft manufacturers based in Brazil. An innovation in air travel, this private jet resembles a miniature five-star hotel — and although this luxury machine contrasts sharply with Santos-Dumont's made-from-scratch Number 6, I can't help but think of the young aviator, the original champion whose brilliance still shines as the core inspiration for Embraer. From its groundbreaking interior design to its ever-powerful Rolls-Royce AE 3007A2 engines, the Legacy 650 breathes boldness —
the same boldness that kept the Number 6 afloat 101 years ago.
"One of our core values is 'boldness in innovation,'" explains Cameron Gowans, Canadian sales manager for Embraer Executive Jets. "If you look at the 650's advancements in avionics and interior, you'll see that this really is a quantum leap."
While committed to walking in the footsteps of Santos-Dumont, Embraer is blazing its own trails in the industry. With one hand gripping the history's brilliance and the other on the pulse of novelty, Embraer embodies a workmanship that has been perfected over a century of dedicated design.
My chocolate cake is long gone, and as we make our descent, the view outside my window dissolves from endless blue to the steely grey landscape of Toronto Pearson International Airport. I emerge from the plane, and the concrete's ruthless push against the soles of my feet is a rude awakening after spending hours in the sky. I turn to take a final glance at the luxury plane. Through the sleek, regal exterior, I can clearly see a glimpse of the little Zeppelin
that could.
"Embraer is very proud of its roots and how it came to be," says Gowans. "Embraer and Brazil developed its own aviation industry, serving independently and unparalleled from the rest of
the world."