Midnight at Soho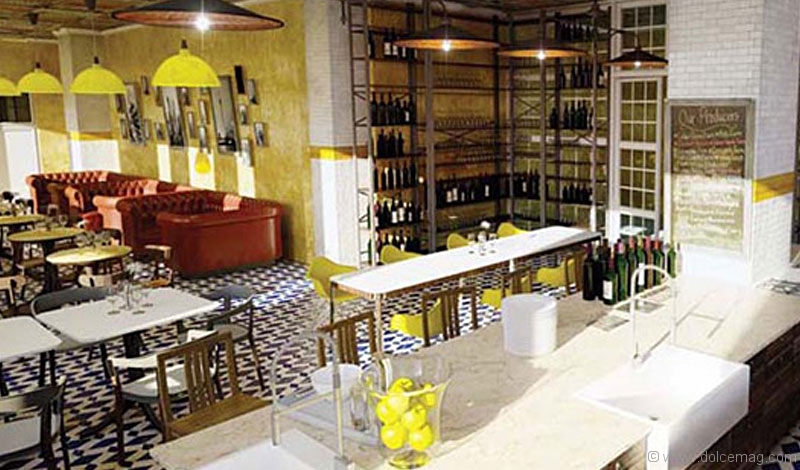 Media members, film stars and artists of all walks of life, lend me your ears: your home away from home has arrived. Say hello to Soho House Toronto.
Reserved for those in the city's creative industries, this 10,000-sq.ft. private members' club offers an exclusive enclave for artists and media to work and socialize. Founder and CEO of Soho House Nick Jones explains how Soho House Toronto will connect these communities, "providing a space to meet, a venue to network [and] a location to foster opportunities."
Originally founded in London, England, in 1995, Soho House has expanded as of late, taking its clubs, restaurants and hotels international. In 2010, Houses popped up in Berlin, New York, Miami and Hollywood, and thanks to an investment by billionaire Ron Burkle, who recently purchased a key stake in the company, a second wave of developments is under way. Toronto's House marks the beginning of this subsequent phase, which will include locations in Chicago, Barcelona, Istanbul and Mumbai by the end of 2014.
While each site is stylistically unique, reflecting the flavour of the local milieu, the fundamentals of Soho House never change. Comfort and community are at the heart of the brand, and Toronto is following suit. Members will eat, work and mingle in the several bars and lounges — including the Pretzel Bell Bar Lounge, the namesake of the building's original tavern — and complementing restaurant and library. Because Soho House Toronto neighbours the Shangri-La Hotel, members will have access to many of the hotel's facilities, which include a pool and spa, fitness centre and screening room.
Housed in the restored Bishop's Block, which was constructed in the 1800s, this members-only hangout opens its doors this September during the Toronto International Film Festival (TIFF). Right on time for all the star-studded festivities. For the past three years, Soho House has made temporary appearances at TIFF, hosting pre-screening soirees and after-party shindigs for Hollywood's finest, which include the likes of George Clooney, Keira Knightley and Ryan Gosling. This year, the permanent location takes the leading role.
"Toronto's creative set is very healthy and more important than ever on the international stage," says Jones. "We just hope Soho House Toronto can provide this vibrant, forward-thinking group with a home from home, whilst also linking it up with our members from other Houses."