A Photo op with Dave & Charlotte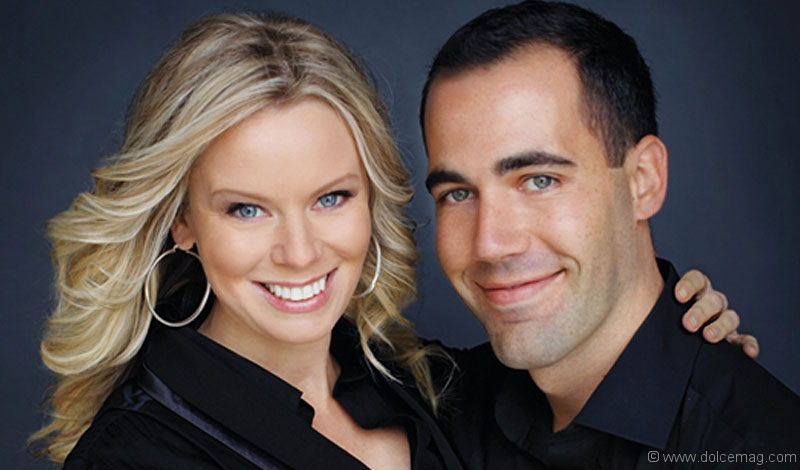 Renowned Toronto engagement and wedding photographers Dave Biesse and Charlotte Leonard have a special way with the camera. Illustrating love stories where feeling and emotion heightens with the textures and colours of spectacular venues, couples around the world often request to have the coveted photographers capture their special day. Blending their love of the art with a talent of capturing lifestyle, Dave and Charlotte's photos last a lifetime.
An Interview with Dave Biesse:
Q: Why do you interview couples before working for them?
A: We get to know our couples more than any other photographers. By the time the wedding rolls around, we're like two best friends with cameras.
Q: How has your work influenced your perception of love?
A: The main thing we've discovered is seeing the love connection. Looking through the lens, you're closer than anyone else. We get to experience expressions and subtle nuances, feelings and touches – this is what we always try to record. It's more about capturing feelings than capturing how people look visually.
Q: Tell us about a location you love shooting at.
A: My favourite engagement location is Toronto Brickworks. There are ponds, winding pathways, long grass, rolling hills and some really cool textured rustic walls. It's very urban and natural.
Q: Is shooting in the rain a nightmare?
A: There is something so romantic about kissing in the rain. We love heavy weather, because it gives us such unique opportunities.
Q: Do you and Charlotte have a love story?
A: Charlotte and I met briefly in a casual setting and we set up this date. We shared a glass of wine and we just chatted and chatted for three hours. I'm pretty shy, but near the end I just asked her if I could hold her hand. I think we just knew that we both found each other.
www.daveandcharlotte.com 416.824.3238