Hemky Madera: Exploring A Second Skin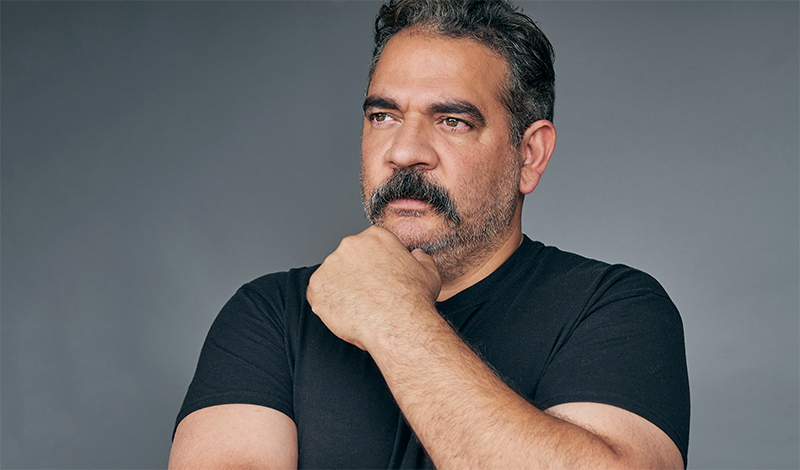 Speaking from his home in Nashville, Madera talks Queen of the South, growing up in the Dominican Republic and why he prefers to play the bad guy.
Born in Queens, N.Y., and raised in the Dominican Republic, Hemky Madera is someone brimming with culture. Featuring in Weeds and the award-winning Queen of the South — which has just been renewed for a fifth season — and scheduled to appear in the upcoming HBO limited series Perry Mason, he's also someone with a story to tell. We spoke to the actor on getting into character, personal projects and where he considers home.
Q. We should probably start with Queen of the South.
A. Of course. I play Pote Galvez. He's the righthand man and protector of Teresa Mendoza, the queen. I started hunting her, and through a series of events, became her confidante and protector. It's a great role to play. I enjoy playing bad guys. He's a bad guy with a heart, if that's a thing, because he has his own morals. He's still a killer but it's fun to play these characters that are so opposite to me as a person. You get lost in playing make-believe.
Q. How do you prepare for a role like that?
A. I did a lot of research. I watched a lot of documentaries on the cartel, the Mexican cartel especially, and got my hands on everything I could about it, from news reports to documentaries about hitmen. I got into this world but I also know how to let go of things very easily. This is my career and what I love to do, but it doesn't take over. I'm a true believer in your costume, jewelry and your hairstyle. When everything came together and I slicked my hair back, had the mustache, sideburns and golden bling, my voice got deeper, my movements got slower. It happens a lot with roles I play. It's like a second skin.
Q. Queen of the South started as a novel and had already been televised. How did you go about becoming a character that's been explored before?
A. I did it totally different. The guy who did the original soap opera was more light, and did an amazing job, but I didn't want to copy what he did, so I did the opposite. The quiet beast who walks in and rips your head off but also licks your wounds afterward. You see a picture of his character against mine, you see a lightness in his eyes and a darkness in mine.
Q. Did you always want to be an actor?
A. From when I was five years old. I didn't speak English at the time, and we were watching On the Waterfront. There's the famous scene with the glove and I remember looking at Marlon Brando grabbing that glove and trying to put it on, and I figured out he didn't want her to leave. I remember turning to my parents and saying, "I want to do what he does." I didn't pursue it until I was 18, after high school. I changed majors four times, dropped out of every semester, until one time I turned to my dad and told him I wanted to be an actor. His response was: "Finally, you tell me something I've always known."
Q. You were born in Queens, grew up in the Dominican Republic, and have gone between the two since. Where do you consider home?
A. I feel very blessed that I lived in both worlds. The Caribbean island life is very mellow and chill but the city is fast-paced. I lived in Los Angeles for 15 years, which was the longest I've ever lived in one place, until I moved here to Nashville. I don't want to sound cliché but I've travelled so much that home is wherever my family is. For me, we loved our house in L.A. but right now, being here with my kids and [my wife] Jesse, this is home.
Q. Do you have anything else in the pipeline we should know about?
A. I have a couple of ideas for personal projects. I want to direct and have shadowed a couple of directors during my shows. But I want to create some shorts and direct as much as act. Everything about this industry I love, the storytelling mainly.
Interview And Written By Josh Walker