A Return to a Masterpiece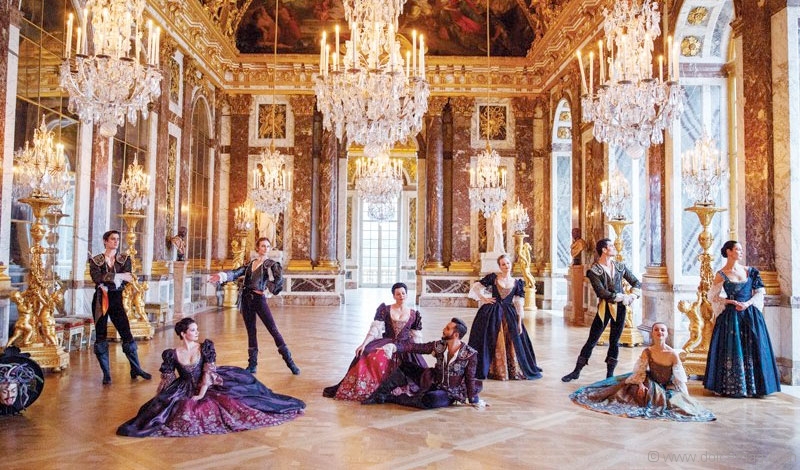 Opera Atelier celebrates its 30th season with a remount of Jean-Baptiste Lully's magnum opus, Armide.
When the curtain closed on Opera Atelier's 2012 remount of Jean-Baptiste Lully's Armide at the prestigious Royal Opera at the Palace of Versailles in France, Marshall Pynkoski and his cast and crew were overwhelmed by the 12-minute standing ovation they received from the sold-out theatre. "Nothing could have prepared us for the audience's response," remembers Pynkoski, Opera Atelier's co-founder, co-artistic director and director. "We ran out of bows."
It's a reaction they may have to ready for again, as the Canadian Baroque opera company is reviving Lully's masterpiece for its 30th season. In honour of the pearl anniversary, "we wanted to present the two productions that truly have taken the world by storm," says executive director of Opera Atelier Patricia Barretto of this season's productions, which also include Mozart's Lucio Silla.
Opera Atelier's Armide, a rarely performed piece about doomed love during the First Crusade, dazzled audiences in Toronto, France and the Glimmerglass Festival in the U.S. three years ago. This remount gives the company and audiences a chance to experience that magic anew.
Veterans of the show Peggy Kriha Dye and Colin Ainsworth return to reprise their roles as the tragic lovers Armide and Renaud. Designer Gerard Gauci worked with the Aga Khan Museum to bring more legitimacy to his already stunning set design for the Muslim-based opera and it's already being described as a "crowning glory."
While it's the company's third run of Armide, Pynkoski, who leads the company with his wife and co-artistic director Jeannette Lajeunesse Zingg, explains that the production evolves over time, keeping it always fresh and thrilling, "and it becomes, I think, deeper and more profound and more exciting."
Armide runs at the Elgin Theatre in Toronto from Oct. 22 to 31, 2015, before travelling across the Atlantic to perform at the Palace of Versailles. For its 30th anniversary, Opera Atelier is pleased to announce a $15 ticket to all individuals less than 30 years of age — an offer made possible by the company's underwriter for the past five years, Michael Wekerle.