Navillus Gallery: Pop goes the World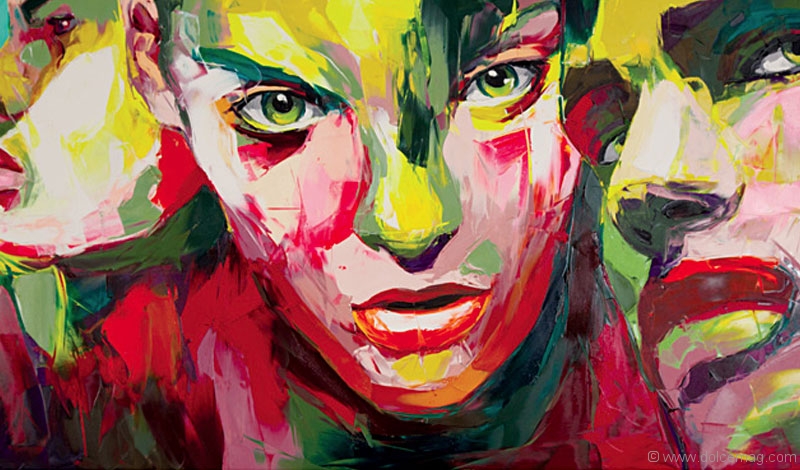 Is He the Worst Artist in the U.S.?" read a 1964 cover of Life Magazine. Now, Roy Lichtenstein, the pop artist the cover lambasted, boasts top prices for his work.
Pop art is a category of postwar and contemporary art that has added sparkle to the market in the past decade. Andy Warhol's rare Double Elvis painting was sold for $37 million in May 2012. Roy Lichtenstein has also achieved two record-breaking prices in the past year: $49.8 million for his Sleeping Girl in May, and $43.2 million for I Can See the Whole Room and There's Nothing in It in November 2011. These pop artists have challenged record prices held by the impressionists, the darlings of the 1990s and early 2000s.
Pop art's sleek finish and wit poke at commercialism, while paradoxically idolizing and advancing it. The artists were incredibly astute. They had a real sense that the commercial media were driving culture in the 1960s, a theme that remains relevant to our generation.
Living artists, like Paris-based Françoise Nielly, continue to use a commercial, comic-book inspired esthetic. Nielly captures individuals stricken by the energy of the city. Her work is sharper and more frenetic than anything the pop artists produced. Nielly's paintings capture characters battling with each other and the complexities of urban existence. She uses fast strokes of a palette knife to achieve brazen contrasts. She also captures the fusion of people in a hurry amid the contrast of public and private, one's self and the others around.
Nielly is one of the superstar commercial artists of our generation. With galleries representing her in India, Moscow, Monaco, Paris, Toronto and beyond, her work speaks to a global audience.
---
Beautiful Dirty Rich is an exhibition of pop art that features work by Françoise Nielly and The 5 Stooges. The exhibition is curated by Harvard and Cornell-educated
Taylor Sullivan at Navillus Gallery in Toronto's Yorkville. The gallery exhibits Canadian and international contemporary art and is located at 110 Davenport Rd., in an elegant postmodern building designed by L.A.-based architect Barton Myers.