Robert Fountain is the Life of the Party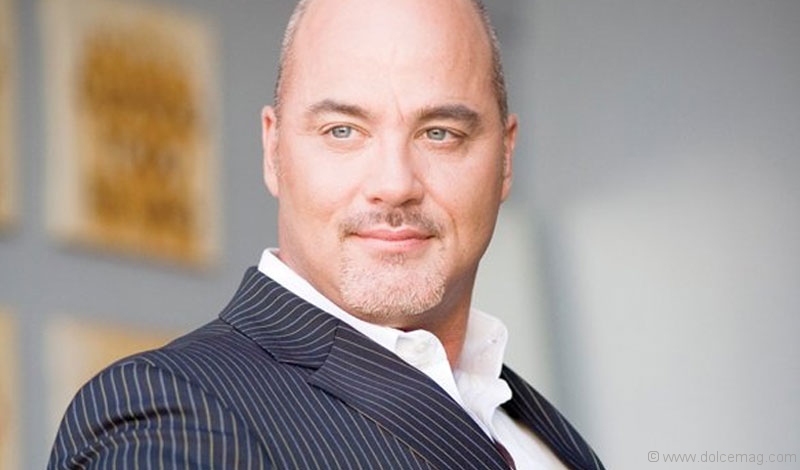 As you waltz into the sheer tent of your Moroccan-style wedding reception, you are greeted by extravagant details, hundreds of smiling guests, and a majestic elephant ready to carry you off into the sunset. No, you are not dreaming. It is a day like no other, and it could only have been made possible with the talent and vision of one man: Mr. Robert Fountain, event coordinator extraordinaire.
When enlisting the creative expertise of Fountain, no request is too grandiose. Whether it's an opulent fundraising gala, a grand-opening celebration, birthday or wedding, you will see your dream event unfold before your eyes.
"Growing up in the south, I was surrounded by very creative, over-the-top women," shares Fountain. "They were always decorating and accessorizing, and really took fashion to a new level." With such a flamboyant upbringing, it was only natural that Fountain would pursue a career in design. So when the Georgia-native's floral design job led him to San Francisco to cover larger events, he realized that the best way for him to be involved in an event from start to finish was to plan it himself.
Since its inception in 1999, Fountain's company has earned quite the reputation, harmonizing nearly 150 events per year – each receiving Fountain's undivided attention. But don't look for a signature Robert Fountain touch to run common among his events, because you won't find it. "Some companies like to keep one element of their events consistent so that guests will be able to recognize the designer, but I prefer each of my events to be completely unique," says Fountain in his charming southern accent. "I think my signature touch is simply focusing on detail. I just try to create symmetry and perfection."
Adding to his list of impressive achievements, Fountain recently developed a product line called Velon Designs. Printed in a myriad of colours and patterns, the product creates the look of a high-end textile for a fraction of the cost. It's so innovative that Fountain has already been awarded two prestigious industry awards. "I think the product is going to completely change our industry as we know it," says the designer.
Always on the run, Fountain pours his heart into his work, often putting in 12 – 14-hour days. When he does find a spare minute, the creative cat dedicates his attention to renovating his newly purchased 100-year-old colonial home in South Carolina. "It's still design, but it's my project," he says. He also admits that although he loves to entertain, he doesn't get around to it very often. "I'm afraid that if I throw a huge party, the expectations will be so high that I won't be able to afford it," he shares.
This endearing humility is an integral part of Fountain's character. In fact, the successful entrepreneur says that the best compliment that he has received has been that he is actually much more approachable than he seems. "I'm very down-to-earth," he says. "I still drink Bud Light, I like to pick corn. That's just who I am – I am happy with the simple things in life."
So, I had to find out: Is he really the life of the party? "Yes I am. In the sense that I make sure that everyone there is having a great time," he says. "But am I the guy dancing on the chair with the lampshade on his head? Not quite!"
DV: What is your favourite city?
RF: Miami, Florida

DV: Who is your favourite designer?
RF: Oscar de la Renta
DV: What kind of car do you drive?
RF: Ford Explorer

DV: What is your favourite meal?
RF: Country fried steak and mashed potatoes
DV: What book are you currently reading?
RF: The Biography of Emily Post, by Laura Claridge

DV: What's the television show that you can't get enough of?
RF: American Idol

DV: What is on your ipod playlist right now?
RF: Tammy Wynette