Daniel Goldberg: A Golden Legacy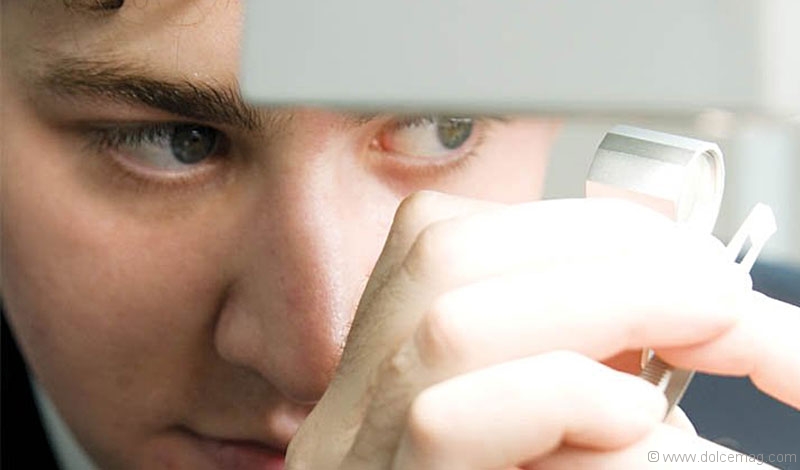 In 1946, a savvy salesman would travel along the streets of Montreal wearing a vest with jewellery brimming from its pockets. Determined to sell every last piece before his return home, the jeweller had an arduous journey before him. Soon enough, a list of besotted clients gave way to an eponymous storefront in a wealthy Montreal suburb. Today, the resolute nature of Lou Goldberg has translated into a thriving marque in the jewellery industry, one with a philosophy that combines passion and beauty with a promise of quality. "We want people to buy a piece of jewellery from us and wear it 10 years from now, 30 years from now, and be able to pass it down through the generations," says Daniel Goldberg, grandson of founder Lou Goldberg and son of Sheldon Goldberg, who along with his two brothers, Eric and Joel Goldberg, took over operations at the company's flagship store several years ago. 
Sheldon Goldberg unexpectedly passed away four years ago. "I didn't get the opportunity to work with him as far as the business side of things, but I learned from him the life lessons on how to treat other people, things that he used in life and at the office that made him so successful. These are all things I'm taking with me to make my business just as successful." At just 28, Daniel continues the Goldberg legacy, realizing a dream his father had yet to fulfill with a new Lou Goldberg Jeweller location in Toronto's Forest Hill neighbourhood. "My biggest compliment is when people say I remind them of my father."
Surrounded by fine jewellery throughout his life, Daniel knew instinctively that he wanted to explore his passion for gems and cultivate his father's level of service and trustworthy nature that would turn window shoppers into long-time clients. "Lou Goldberg Jeweller is about developing relationships, and relationships are not built online." Emphasizing the importance of integrity in an industry where quality prevails over quantity, Daniel's jewellery boutique prides itself in private, one-on-one service.
Preceding his venture into the competitive jewellery scene in Toronto, Daniel attended the Gemological Institute of America in New York, where he focused on the study of diamonds, coloured stones and jewellery design. Before his return to Canada, he worked at a diamond wholesale company, where he advantageously learned the other side of the business. He soon realized he'd much rather see the expression on his clients' faces when presenting them with a piece of jewellery. "A smile is worth a thousand words to me," says Goldberg. "People have stories about their grandmother or mother, and it's my job to bring those stories to life." The certified gemologist, who can take heirloom pieces or loose diamonds and transform them into special pieces, explains how listening to his clients inspires his creativity. 
With an eclectic inventory of one-of-a-kind pieces and estate jewellery from around the world, the treasures at Lou Goldberg are all exclusive and custom-made. Daniel praises his grandfather as being one of the best in the world at finding South Sea pearls. This has granted Lou Goldberg Jeweller to offer one of the most extravagant collections of the coveted pearls to its clients. "The buying process is what makes us so successful," explains Daniel. "You have to buy well to sell well."
 "Some people come into the store because they shopped in Montreal, or know my family but live in Toronto. Some people are new clients. What they purchase depends on what stage of life they are in," says Daniel. The Lou Goldberg client is someone who loves beautiful things, appreciates quality and expects exceptional service. You will find that and more at Lou Goldberg Jeweller.
To book a private appointment,
please call (416) 901-0080
www.lougoldberg.com
446 Spadina Rd., #209, Toronto
Photography by Jesse Milns