Abigail Ahern of Atelier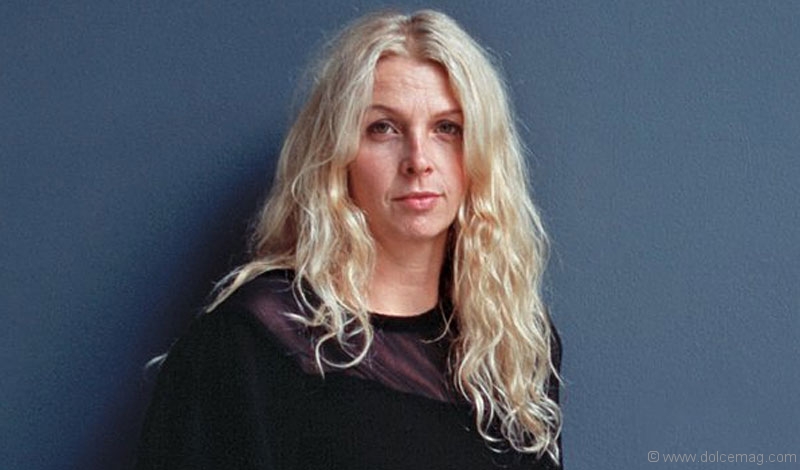 From the U.K. and Dubai, to Japan and Australia, the avant-garde colour combinations and rather rare shapes of interior designer Abigail Ahern display their dreamlike appeal with Alice-in-Wonderland qualities.
The varied interior designs may be uncommon to some but a careful examination of Ahern's unique work transports you to a beautiful fantasyland come true.
"Scale is one of the most under-considered elements in the decorating puzzle so we vamp it up or underplay it, hence the Alice-in-Wonderland quality. Our lighting is supersized, our tables – called the Drunken Collection – are wibbly-wobbly and our accessories and wallpaper are an enchanting mix of oddball," says Ahern, who also penned a book on design called A Girl's Guide to Decorating.
Adding magical touches to both residential and commercial interiors, Ahern's pieces have transformed everything from groovy pads and super-glam bijou apartments, to 42,000 sq.ft. spas in Miami.
Born and raised in London, England, Ahern showed signs of her interior design destiny since she was a little girl.
"When I was small I made my younger sister save up her pocket money so we could rip up the carpet and paint the floorboards – I think I was about six at the time," she recalls.
Ahern comes from an artistic background – a mother who's an artist and an aunt who's a decorator – and although she's always put her own spin on furniture and accessories, she  became devoted to interior design after finishing college and working for Sir Terence Conran's publishing company.
"A number of years later when I relocated to the States with my husband I decided it was the perfect time for a career change, so I studied interior design at a degree level whilst working for an architectural practice," says Ahern."It was the hardest three years to be working by day and studying by correspondence at night – but I loved it."
Searching for extraordinary pieces and accessories to tantalize and delight spaces with, Ahern began to travel the world and says she noticed a lack of interesting, distinctive items in many design stores. This prompted her to open Atelier, which carries the most remarkable items you'll ever feast your eyes on. With Atelier's plethora of pieces, empty spaces transform with bursts of fantasy and dramatic design. "We masterfully mix periods and scales, giving each client a happy hunting ground of quirky individualism. We have a confident, curious eye, coupled with the ability to bring seemingly disparate elements together, which offers exciting options for clients who want to live distinctly." Ahern creates the unexpected, the edge, and the enchantment.
"We push the design envelope and mix – for example – parrot green with icy grey. We juxtapose shag carpets with mirrored surfaces and sit Philippe Starck next to Rococo. We make magic by using dark inky palettes for backgrounds and then offset with doses of high-voltage colour. Our aim is to create a feeling of squishy luxurious contentment that envelopes anyone entering one of our spaces."
This fall, expect to see Ahern's work popping up in even more places with the launch of Atelier's first comprehensive collection – including furniture, lighting and art – in Paris, which will then preview to retailers across the world.