The Answer Is … Reflections on My Life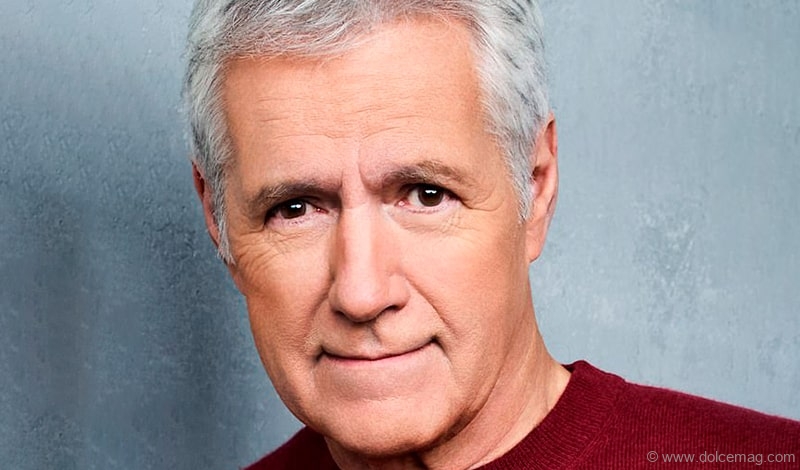 After being asked several times over his decades-long career to write a book about his life, Alex Trebek, the multiple award-winning host of Jeopardy!, has finally done so. His book, The Answer Is … Reflections on My Life (Simon & Schuster Canada), which was named a Most Anticipated Book by The Globe and Mail, the Toronto Star, CBC Books, TIME and USA TODAY, was released on July 21, 2020, one day before Trebek's 80th birthday.
The book, about which Trebek is quoted as saying "is not just a straightforward trip down memory lane — not a standard memoir — we're just hitting the highlights," is a series of short and sometimes intimate vignettes broken down into three- to five-page chapters. The subject matter, as diverse as it is humorous and informative, is a mix of both well-known facts, and anecdotes and occurrences that are more obscure — all of which are a delight to discover. Topics include Trebek's family's roots in Sudbury, Ont., where his dad, George Edward Terebeychuk, who later changed his Ukrainian name to Trebek, worked his way up from a starting job in the kitchen of Toronto's King Edward Hotel to the much more prestigious role of cohead chef at the Nickel Range Hotel in Sudbury. Trebek's affinity for author and humourist Mark Twain — Twain is also Trebek's favourite philosopher — is such that Trebek dressed up in costume, which involved a wig and facial prosthetics, to play the role of Twain on the television show Witness to Yesterday, which at the time was hosted by Patrick Watson. It was a show that was usually scripted, but Trebek's knowledge of Twain was so broad that he not only ad libbed his role on the show, but he also made the Twain character so popular that the intended one-episode show on Twain was stretched into two episodes.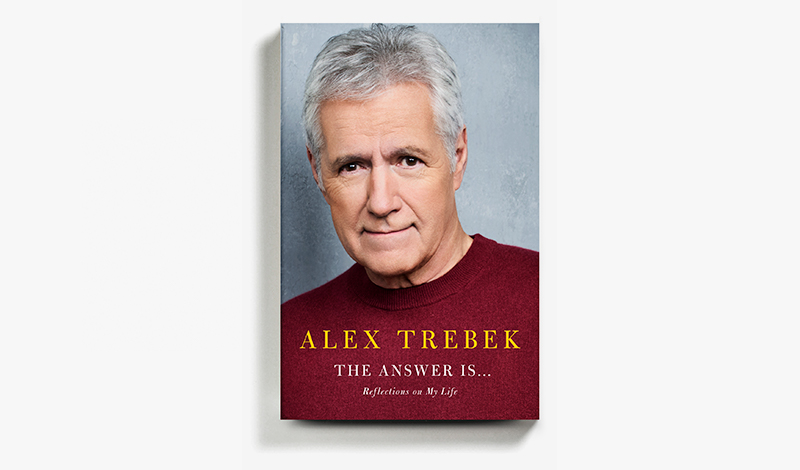 The special friendships that have carried Trebek through his career, the many people who Trebek says have taken him under their wing, including fellow Canadian Alan Thicke and in the early days, Father Lorenzo Danis, who was a kind of mentor to Trebek, lending him money and taking him out to dinner when he was in university, are poignantly highlighted.
Exploring the definition of courage, justifying why "cursing" was the answer to fitting in at one point in his life, sharing his love of practical jokes and his passion for classic cars — including his snazzy red Italia Spyder, his 1956 Bentley Mulliner Park Ward Convertible and his 1956 Jaguar XK 140 — make the reader feel like they are sitting in a Muskoka chair on a sunny summer afternoon, sharing a pint with Trebek, the all-Canadian man, rather than Trebek, the celebrity host of Jeopardy!.
The book's neat little "looking-through-the-window" snapshots, such as Trebek's appearances on The Simpsons and the "eating the brownies" incident, to name just a few, elicit smiles and further endear Trebek to both his fans and readers in general. Of course, it is no secret for die-hard fans that Trebek loves doing work around the house — and not just his own, but also those of his kids — to the point that he has become quite an adept handyman.
The significant elements — the core philosophies that are an inherent part of Trebek's life — are all covered. The importance of family, marriage and fatherhood; the importance of humility and punctuality; and the importance of being open and honest, especially as it relates to his 2019 diagnosis with Stage 4 pancreatic cancer, are all tabled. As his myriad fans, who have showered him with cards, letters and love, all know, Trebek, while being forthright about the effects and the toll the aggressive chemotherapy treatments have had on him, including overwhelming bouts of depression, does not brook people feeling sorry for him.
Along with the personal and important details of his life, Trebek also shares a behind-the-scenes peek into the game of Jeopardy!, which includes the hard work and planning that goes into creating and producing the show. Insight into some of Jeopardy!'s most famous contestants, such as Ken Jennings and James Holzhauer, is also included. Of course, the famous moustache, which Trebek wore for 30 years and then shaved off — unbeknownst to his wife, Jean, and his kids (Trebek's son Alex, who was 10 at the time, cried when he saw his dad without his trademark mustache) — is also overviewed in the book.
Trebek's thirst for knowledge, his work with World Vision, his philanthropy and his dedication to the Royal Canadian Geographical Society, as well as his championing of both the environment and the vulnerable at-risk members of society, are tableaus that are all aptly captured in his life motto: "A good education and a kind heart will serve you well throughout your entire life."
Dolce Media Group was saddened to learn of the passing of Alex Trebek on Sunday, November 8, 2020. We were extremely proud to feature him in our Summer, 2020 issue and we send our sincere condolences to his family. After a career at CBC-TV, Alex was selected to host the 1984 relaunch of "Jeopardy", and with his sharp wit and kind spirit for 36 years he made us smarter by watching television. The best game show host in television history was Alex Trebek.
There is no question.