Alex Trebek: It's A Questionable Game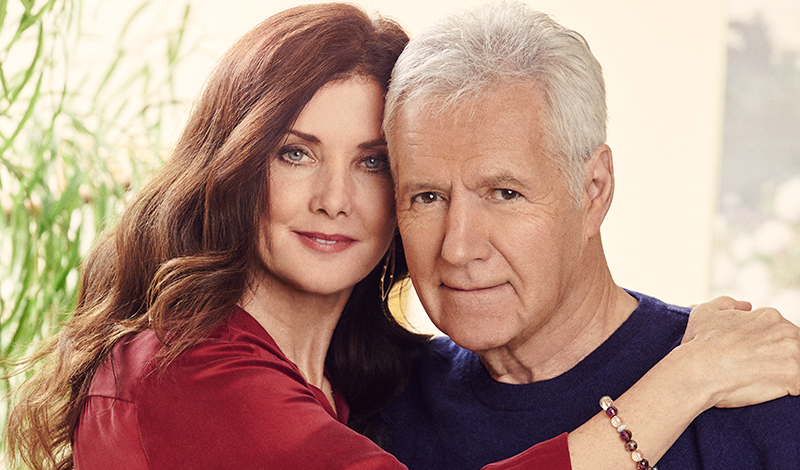 Canadian-born Alex Trebek, the long-standing and much-loved host of Jeopardy!, is thoroughly committed to the champion of both the environment and the vulnerable at-risk members of society.
Answer: What is Jeopardy!
Question: What is the name of the popular quiz show that has featured long-time host Alex Trebek?
Welcome to Jeopardy!, America's favourite quiz game show, hosted by Alex Trebek. A challenge with a twist, Jeopardy! is a game where contestants are provided with clues in an answer-type format and they are then required to come up with the correct question to that answer. While it may sound easy — as a contestant, you already have the answer — there is a catch: the contender needs to have a robust and diverse depth of knowledge in at least six categories (played in a three-round format), to formulate the question that delineates the answer. Got it? In the third round, which is called "Final Jeopardy!" contestants can name their own jackpot within the parameters of their accrued earnings. The show, which won a 2019 Emmy for Outstanding Game Show, plays to a weekly audience of 23 million viewers. A winner of seven Daytime Emmy Awards for Outstanding Game Show Host — Trebek recently won Outstanding Game Show Host at the June 26, 2020, Daytime Emmy Awards, with Jeopardy! winning the Daytime Emmy for Outstanding Game Show — Trebek holds a Guinness World Record™ for Most Game Show Episodes Hosted by the Same Presenter. To date, he has hosted nearly 8,000 episodes of Jeopardy! (and is committed to host the show through the 2021–22 season). With more than 400,000 questions asked to date, Trebek has become one of television's most enduring and well-recognized figures.
Without a doubt, even people who are unfamiliar with the popular game show have heard of it. And most, even if they have only seen it as they channel-surf, know who the loud and proud born-in-Canada host is. Always nattily dressed, Trebek, whose suits are bespoke and tailored with cutting-edge creases that are elegant, stylish and crisp, has a lion's head of thick white hair that is always spectacularly groomed — the quintessential silver fox. By every account, Trebek, who is turning 80 on July 22 and has a book coming out on July 21 titled The Answer Is … Reflections on My Life (Simon & Schuster), is a gentleman and a scholar, a philanthropist and a champion of both the environment and the vulnerable at-risk members of society.
"I have met other celebrities and television personalities, and Alex is special," states John Geiger, CEO of The Royal Canadian Geographical Society (RCGS). "Alex embodies the spirit of what the society is about. He is our inspirational leader and an impressive person on so many levels. We are so lucky to have him in the role of honorary president."
Born in Sudbury, Ont., in 1941, Trebek attended the University of Ottawa, where he earned a philosophy degree. He went on to work at the CBC, where he covered both the national news and special events for radio and television. In 1973, Trebek made his American television debut as the host of NBC's game show The Wizard of Odds. He also appeared in High Rollers, Battlestars and To Tell the Truth, before landing the job hosting Jeopardy!. A deadpan sense of humour and a propensity for playing pranks on his friends, Trebek is also known for his wit and his "Trebekisms," which include: "Being Pope. That'd be OK, because I look great in white"; "It's far easier to be nice to people than to be mean, with far greater results"; "I am an analog man in a digital world"; and, "If you can't be in awe of Mother Nature, there is something wrong with you."
Along with his seven Daytime Emmy Awards for Outstanding Game Show Host, Trebek holds a Lifetime Achievement Award from the National Academy of Television Arts & Sciences, and is an inductee of the Broadcasting & Cable Hall of Fame (2013), as well as the National Association of Broadcasters (NAB) Broadcasting Hall of Fame (2018). In 2011, Trebek received a Peabody Award for "encouraging, celebrating and rewarding knowledge." He is one of a handful of celebrities to have a coveted star on both the Hollywood Walk of Fame and Canada's Walk of Fame. And to put a feather in the cap of this ultra-proud Canadian, one who has a deep-seated abiding love for Canada, Trebek was named an Officer of the Order of Canada, the country's second-highest civilian honour (2017).
"Alex is someone who is elegant, courtly and highly intelligent," says Geiger. "He touches people's lives in incredibly positive ways. He is one of those people who is always prepared to help other people become at ease. He has none of that haughtiness, none of the celebrity airs or entitlement that one often sees. He has a wonderful deadpan sense of humour and he personifies so many of the attributes that represent the best in people."
A deep commitment to the environment and a genuine appreciation for cultural diversity fuel Trebek's ubiquitous love for geography. It is his unfailing belief that in order for people to be informed and proactive to current events in a positive and intelligent manner, it is necessary for them to have a strong grasp of both their country's geography and a salient grasp of overall world events. Trebek actualizes his personal commitment to the importance of geography through his support for the RCGS, of which he was named honorary president in 2016. Considered RCGS's highest honour, former presidents include Vincent Massey, who was also Canada's governor general from 1952–59. The importance of the RCGS's role as a national educational organization, with a network of 25,000 classroom educators, is integral to Trebek's championship of the organization. The society published the impactful Indigenous Peoples Atlas of Canada in collaboration with Canada's major national Indigenous organizations, one of many influential programs it undertakes. The society's student geography competition, the Canadian Geographic Challenge, was held in 2019 for the first time in the theatre at RCGS's new Ottawa headquarters, named the Alex Trebek Theatre, in honour of Trebek's deep and tangible commitment to RCGS' mission and objectives. In further appreciation, the Alex Trebek Medal for Geographic Literacy was announced in 2019.
"Being pope. That'd be ok, because I look great in white" — Alex Trebek
Ben Woodward, a high-school student at London Central Secondary School, won the Canadian Geographic Challenge in 2017. The challenge, formerly known as the Great Canadian Geography Challenge, began in 1995 as a way to get students interested in geography. Since then, the challenge, which has grown to more than 500 schools from 20 participating schools, reaches more than two million students across Canada. The summer that Woodward won the challenge, he and the other contestants met Trebek for a boat cruise that went out of Sydney, N.S., and along the eastern coast of Canada. "Mr. Trebek is my hero," Woodward says. "He is altruistic, passionate, energetic and very kind to be around. He is very committed to big issues, like increasing geographic literacy," says Woodward. "The thing that really impressed me, that was memorable, was when Mr. Trebek sat down for two hours with my fellow contestants and myself, and helped us put together a trivia contest for one of our evening events after the geography challenge. He even took the time to host part of our trivia challenge that night," he says. "It was amazing to see that Mr. Trebek put as much effort into our trivia challenge as he puts into Jeopardy!, and we were just high schoolers."
One of Woodward's favourite quotes from Trebek is, "Find something that you are good at, and the world is yours." Trebek's generosity and his influence as a role model are such that he inspired Woodward's decision to seek out a career in academia, with a focus in geography.
Deb Chapman, communications manager at the RCGS, also shares her experience with Trebek at the 25th anniversary of the Canadian Geographic Challenge. "Mr. Trebek mingled and cracked jokes with the champions, as if he was at a family reunion," Chapman says. "He praised the students for doing well in life and went out of his way to make these young men feel special. While Alex may be a Hollywood star to most of us, he's a hero to the champions for supporting the challenge — a milestone event in their lives. He was absolutely amazing."
A generous alumnae supporter to his old alma mater, the University of Ottawa (uOttawa), Trebek has established scholarships, sponsored the Alex Trebek Distinguished Lecture Series in 2015 and supported the construction of Alumni Hall, which was named in his honour in May 2015. In 2017, Trebek increased his commitment to the university, with a $5-million endowment to inaugurate the Alex Trebek Forum for Dialogue, whose mission it is to initiate, enrich and nurture public debate in Canada. Opinion leaders, CEOs, government officials, foreign dignitaries and heads of state are all change-makers who provide a diverse breadth of perspectives and ideas through workshops, conferences, lectures and speeches. By fall 2019, Trebek's total commitment to uOttawa reached $9.5 million.
Up until spring 2019, life was good for Trebek; it was a life that was rich with purpose and commitment. It was a life as full of answers as there were questions. However, in March 2019, when Trebek announced that he has Stage 4 pancreatic cancer (the approximate five-year survival rate for pancreatic cancer is 10 per cent), his legions of fans, the many foundations that he has supported — partnerships that have evolved from strictly business to ones of friendship and affection — were crushed under the devastating news. Trebek's wife, Jean (Currivan), to whom he has been married for 29 years; daughter, Emily, a real estate developer in Los Angeles; and son, Matthew, the owner of OSO, a Mexican restaurant, and Lucille's, a restaurant-bar, both in Harlem, N.Y., were all in shock.
Trying valiantly to stay positive, Trebek nevertheless felt he owed viewers an honest and candid look at the struggles he was experiencing while battling cancer. In a March 4, 2020, video that he posted on Twitter (www.twitter.com), Trebek stated that "there were moments of great pain, days when certain bodily functions no longer functioned, and sudden, massive attacks of great depression that made me wonder if it really was worth fighting on."
Jean faced her own challenges while watching her husband struggle through both the ongoing pain and the depression. "It's when I see him in pain and I can't help him," Jean said in a goodhousekeeping.com article, referring to the challenges of watching her husband suffer. "And when he doesn't eat right. When he has too much diet soda." In turn, Trebek credits Jean "for teaching him the value of looking outside of himself in a charitable way, one that involves helping others financially or personally — and never expecting anything in return," Trebek said in an interview with uottawa.ca.
"He is just one of Those people who Makes everyone Around him feel at Ease; he brings out The best in people" — John Geiger, CEO of The Royal Canadian Geographical Society
After an aggressive initial round of chemotherapy, Trebek seemed to be responding well and stated in a June 2019 Good Morning America interview that things were going so well that he was stopping chemo treatments and switching to immunotherapy. But shortly thereafter, things deteriorated quickly. Trebek lost 12 pounds in a week and was back taking a second round of aggressive chemo.
In a June 2017 letter to her father for Father's Day, Emily, who wanted to pursue a career in flipping houses, shared on www.jeopardy.com what an invaluable asset her dad was toward actualizing her real estate and property renovation dreams: "I have always been interested in homes. When I was little, I wanted to be an architect. After graduating, I decided to get into real estate," she says. "As I was getting ready to flip my first house, I told my dad that I wanted to do it with him. If Dad can fix something, he will not have anyone else do it. I remember back when I was learning to drive and I would accidentally run over a sprinkler head or path lighting in the driveway, we all knew dad would be out five seconds later fixing it. And I always watched him fix things, and wanted to learn. Overall, I learned a lot from him. I love knowing how to do things on my own, but I'm nowhere near Dad's level. We saved a bunch of money with his advice and guidance. He basically demo'd the whole house. He demo'd the kitchen cabinets; he did the tile in the bathrooms. The things we clashed over were just design choices. And all of the opinions he had that we went with . . . I'm so happy that we did. If anything, I just have more appreciation for him, and I know if anything goes wrong I can get on the phone with him and say, 'This outdoor lighting isn't working.' He'll say, 'Okay, I'll take a look at it,' and 20 minutes later I'll see him in the front yard fixing it. I have so much more appreciation for him and his dedication to working. I don't have words to express how much it means to me that he helped. Just telling him how much I appreciate it and how much I thank him for guiding me through this and helping me sounds so insignificant. I don't have the words to make it sound as significant as I feel."
The importance of the support that he received from his legions of fans and from his many lifetime viewers — both in Canada and the United States — encouraged Trebek to fight his cancer with everything he has, including an optimistic spirit, a get-out-in-front-of-it attitude and an outspoken campaign to bring awareness to the challenges of pancreatic cancer.
"He came to the RCGS headquarters even after he'd just had a round of chemo," Geiger says. "He was stoic and forthright, an inspiring example for people who are also going through cancer. Alex never shied away from talking about what was happening with him. He is just one of those people who makes everyone around him feel at ease; he brings out the best in people."
In a July 8, 2020, press statement, the RCGS announced that it would be building upon its decades of collaborations with the National Geographic Society, with the intent of working toward common goals and increasing their impact and influence. To that end, The Trebek Council has been established, a grant-making fund that will support the innovative and ambitious work of Canadian scientists, explorers, storytellers and educators who are revealing, examining and celebrating the natural world. The objective, the statement says, is to give people engaging stories that inspire a greater appreciation of nature.
"The study of geography helps us gain an appreciation for the natural world around us and how to interact with, and better utilize, our planet and its resources," Trebek is quoted as saying. "It provides a framework for how we care for the Earth. Most importantly, because it encompasses both the social and natural sciences, the study of geography helps us build a deeper understanding of how we live together, providing us a clearer and necessary sense of direction for the future."
Answer: A gracious and inspirational power of example, a visionary who is suave and philanthropic, with a wicked sense of humour and a lifelong love of geography. Question: Who is Alex Trebek?
---
Q. There are people watching Jeopardy! who assume that you already know all the facts being presented — even though the show actually doesn't provide evidence for that. Does knowing what qualities viewers project onto you give you any insight into the public's relationship with television?
A. Whoa. Okay, let's start there. I've learned that people draw conclusions that satisfy their prejudices, and those conclusions don't always coincide with reality. People think because I'm the host of a fairly serious, intelligence-based quiz show that I must know all the answers. I do — because they're written on a sheet of paper in front of me. And audiences are always surprised when they discover that I like to fix things around the house, that I'm not a nerdy person who spends all his time researching information that might come in handy on Jeopardy!. But I don't mind surprising people in that way.
Q. You were single in Hollywood in the '80s. Do you remember the gender dynamics as being markedly different back then?
A. I was not a player. I dated not that often. I was a shy, small-town Canadian kid. A friend of mine, Alan Hamel, who is married to Suzanne Somers, had come to California before I did, and I always thought, He fits right into this society. I never felt like I belonged.
Q. When did you start to fit in?
A. When I had someone older guiding me. There was a man named Richard Gully, who had been a publicist for Jack Warner. We met, and because he threw a lot of dinner parties at the Bistro, an "in" restaurant in Beverly Hills at the time, he often needed single guys to fill out the table. So Richard would invite me, and his being there to introduce me to people made me comfortable. And Burt Sugarman, who produced the very first show that I hosted here, The Wizard of Odds, introduced me to the backgammon-playing community. I met people that way; I didn't have to go out on my own. And once I'd achieved a certain degree of popularity, I would play in celebrity golf tournaments and meet stars. Frank Sinatra told me he was a fan of the show. Jimmy Stewart, too. I thought, Oh my gosh. These major stars watch me on occasion. I felt good about that.
Q. What about fitting into the role of Jeopardy! host? Is there an art to that?
A. Yes. You have to set your ego aside. The stars of the show are the contestants and the game itself. That's why I've always insisted that I be introduced as the host and not the star. And if you want to be a good host, you have to figure a way to get the contestants to — as in the old television commercial about the military — "be all you can be." Because if they do well, the show does well. And if the show does well, by association I do well.
Q. When you say you want the contestants to be all they can be, does that ever extend to trying to influence them to bet big on Daily Doubles? It sometimes seems as if you do. And you can also seem disappointed when contestants wager conservatively.
A. I have been disappointed when contestants made conservative wagers because they don't realize the obvious. And that is, if a clue is in the second box from the top, it's going to be easier than a clue at the bottom of the category. So if you've landed on what should be an easier Daily Double clue, why not take a chance? But I try not to influence contestants' wagers. I do joke about it. You'll hear me say things like, "You made it a true Daily Double in the first round when you only had a $1,000. Now that you've got $13,000, I'm sure you'll want to make it another true Daily Double." But I'm not seriously suggesting they make that wager.
Q. What about your tone when contestants whiff on what you clearly think are easy clues? There was a game earlier this year when none of the contestants knew anything about football, and you conveyed this beautifully subtle, slightly pedantic air of disappointment.
A. Oh, that got a lot of play. I had fun with it. The last clue in the category had to do with the Minnesota Vikings. I looked at the players and said, "If you guys ring in and get this one, I will die." The gaps in people's knowledge never cease to amaze me. And on occasion, all three players have the same gap. But football? America's game? Q. In those moments, how intentional is the "You've disappointed father" tone you take with contestants? Are you consciously playing a role there? A. Yes, it's conscious. Not that it's preplanned — it's a reaction — but I know that "You've disappointed daddy" is a tone I'm striking. It's also, "How can you not get this? This is not rocket science."
Q. Is there a formula for success on Jeopardy!?
A. Yeah, know the material.
Q. What's the part of your job that feels the most like a grind?
A. Nothing really. Lucky man. Yes, lucky me. I have to work, but it's work I enjoy and that still has challenges. I have at least two new players on each program and all new material that I've got to read properly. As I've gotten older I realize, as professional athletes do, that the difficult thing is not losing your physical skills. It's losing your ability to concentrate. I remember the old all-star guard for the Green Bay Packers —
Q. Jerry Kramer?
A. Yes, David, Jerry Kramer. He said something like, "The adrenaline will flow and you'll physically gear up for the play, but the hard part is thinking, with split-second timing, Wait a minute, who do I block here?" It's the same with Jeopardy!. We have a clue every 10, 12 seconds. I can't dwell on the one I screwed up; I have to dwell on the next one. Interestingly, the lady who handles the keyboard backstage in the computer room — she presses the button that reveals the clue that the contestant has selected — she never used to make a mistake. She's been on the show for over 30 years, and in recent years age has made an impression. A contestant will say, "I'll take Geography for $600," and you're ready to go to the $800 clue next. But if the contestant instead skips ahead to the $1,000 — it's hard to maintain concentration when you've done something so repetitive for so many years.
Q. What about dealing with off-camera crap? I'm thinking of a flare-up I read about a few years back when the mother of a contestant on Jeopardy! Kids complained that you'd been rude to her daughter after she lost. And the producers asked you to reshoot or apologize, and you told them that you were frustrated because you'd always defended the show against its attackers and now you expected the show to defend you. I didn't realize that Jeopardy! gets attacked. For what?
A. I've been criticized for treating women more harshly than men. I've also been criticized for treating women better than men. In fact, I remember looking in a stack of letters once and finding two: One said, "Boy, you fawn over women [contestants] and try to help them out." And the other was, "Boy, you're mean to women."
Q. What accounts for that discrepancy?
A. A viewer's reaction is dependent on their biases in everyday life. If they think that women are put upon unfairly, they're going to watch the program and if they see anything that they believe satisfies their bias, it becomes their reality: "I always suspected you were nasty and now you've confirmed it!" But one reason why a host can succeed for a long time is by not offending. You saw it with Johnny Carson. He was bright enough to cover almost any potentially offensive moment with his wit. That's one of the things, unfortunately, that we lack in politics today. There isn't enough humor.
Q. There's a lot of humor. President Trump makes jokes all the time, and his critics make jokes about him all the time. Isn't the issue more that the tenor of the jokes has gotten nastier?
A. I wouldn't say that he [President Trump] makes jokes. He picks on people. I think back to George W. Bush, who had a good sense of self-deprecating humor. Now, some would say, "He should have been self-deprecating because he was worthy of self-deprecation." But I wouldn't agree with that necessarily. Obama also had a good sense of humor, with a pretty sharp edge. Reagan had a good sense of humor, and not a mean-spirited one. But pity the fool who comes up with a funny line now. We are so polarized that he or she is only going to be savaged for it.
Q. Have you met President Trump? Or Prime Minister Trudeau?
A. I have not met Donald Trump. I've met Trudeau. I spent almost an hour with him in Ottawa. I'm keenly aware of little nuances, and I noticed at one point, after about 45 minutes, that Justin did something like this [scratches under his shirt], and about ten seconds later, there was a knock on the door and one of his assistants came in and said, "Mr. Prime Minister, you have a meeting."
I don't follow.
He has a buzzer under his shirt that he can use to signal his assistants when it's time to come and get him. But Trudeau did say to me, "Count me in if you ever do a celebrity tournament featuring world political leaders." I said, "I can't think of anybody who would want to take you on."
Q. How would President Trump do on Jeopardy!?
A. He might not agree that any of the correct responses are correct. Q. How about Jeopardy! in the wider context of the culture? This is a show that explicitly rewards knowledge. Does the country hold knowledge and learning in the same esteem that it did when you started on the show in 1984? A. I mentioned something about this on the air not too long ago. Basically, what I said was that you never have to apologize for acquiring knowledge, even if it's not going to be of immediate benefit. Having knowledge makes you better able to understand the world in which we live. The more I know, the less surprised I'm going to be. There are precedents, and most people won't understand them. They might say, "What a mean son of a bitch that person is" — without realizing the person is mean because they were attacked beforehand.
Q. Can you give me an example of what you're talking about?
A. How many times do we hear about killers? Something like 90 percent of murderers were abused as children. You don't become a nasty human from birth. Something occurs early in your life to change you. But my point is that you want to be open to new knowledge.
Q. What do you make of skepticism about something like climate change?
A. Ninety-seven percent of the scientists and climatologists of the world agree on this, and yet there are people, like our president, who say, "There are scientists who don't agree." When you have a preconceived notion about something, any information that reinforces your position is the one you're going to go with.
Q. Your fellow game-show host Pat Sajak [of Wheel of Fortune] has needled people on Twitter about climate change.
A. I've heard that. There was a report that came out once about Pat and me being ultraconservatives. I said, "Whoa, whoa, whoa. Pat's a Republican. I'm an independent." I'm not ultraconservative. I'm not ultraliberal either. I told Sean Hannity once: "I'm a social liberal and a fiscal conservative. I want to help people, but I'm not necessarily eager to pay for it." He [Hannity] got really pissed at me for that. It was as if I had said something that goes against everything he believes. There are people with entrenched points of view. We keep talking about compromise, but people don't want to compromise.
Q. Do you watch a lot of Fox News?
A. I used to. Now, for news I'll probably watch CNN or ABC. Politics now are like the days of the O.J. Simpson trial — it's all we do every day. I was talking to a friend of mine recently about the Khashoggi investigation. I said, "Trump is letting it slide a bit." And my friend's response was, "Well, who ever investigated Benghazi?" He went from Khashoggi to Benghazi. I was going to say to him that there were extensive investigations on Benghazi, but he kept taking it back to Hillary Clinton. I've joked about this kind of thing with my wife. I said, "I don't think Sean Hannity can do a program without mentioning Hillary Clinton. I don't think it's possible."
Q. Do you have any sort of relationship with Pat Sajak? I think of you and him as the two iconic game-show hosts that are still going.
A. Look, we're friends, but we don't socialize. We've never discussed politics. I know where he stands. I don't think he knows where I stand.
Q. Is there a difference between the kind of person who loves Wheel of Fortune and the kind who loves Jeopardy!?
A. Yes, there's a lot more excitement with Wheel of Fortune because luck plays a much greater role — there's the spin of the wheel. On Jeopardy! it is all what you know. People relate more positively to the element of luck. They're a little intimidated by Jeopardy!.
Q. How strong do you think the correlation is between intelligence and trivia knowledge?
A. That depends how you define "trivia knowledge."
Q. The ability to retain and recall facts.
A. Well, bright people are able to do that better than most. So, yes, I think there's a strong correlation.
Q. Pat Sajak and you are part of the tiny number of human beings who know what it's like to spend a lifetime hosting a game show. Do you ever have a desire to talk shop with other hosts?
A. No. We game-show hosts are in the same business, but we all handle our jobs differently. The danger for viewers when they look at game-show hosts is to regard them in a narrow way. Peter Marshall is a singer, a television performer, and he hosts programs. Wink Martindale expanded his career beyond hosting game shows. I interviewed all of these guys in a documentary called Game Changers.
Q. Are there things about you or your career that deserve more appreciation?
A. Nothing I need anyone to know about. As I said earlier, I like to fix things around the house. A week ago I took a gas leaf blower up to our place at Lake Nacimiento to blow leaves and pine needles off the driveway, and it didn't work. I was ticked. So I brought the blower back here and took it apart: Oh, there's a tube that became detached. I put it back together and it worked, but only for a few minutes: There's something fundamentally wrong. Then yesterday afternoon I got it working properly. That's what gives me pleasure: fixing things.
Q. What's the strangest thing a fan has ever said to you?
A. A guy came up to me and said, "Where does the American flag fly 24 hours a day, every day of the year?" The moon. Yes. I got it right, too. The guy saw he hadn't stumped me and walked away.
Q. How much does your job give your life meaning? I get the sense you're looking elsewhere.
A. The meaning I get from my job is that it has provided me with opportunities to explore the world geographically, socially, and philanthropically. Doing that has allowed me to develop as a human. Now, Reader's Digest did put out a list of the most trusted people in America, and I dropped in somewhere in the top ten.
Q. You were No. 8. Between Bill and Melinda Gates.
A. Yes, he was ahead of me and she was behind me. To be trusted in that way by the general populace, to me that's important.
Q. But doesn't something like that just confirm that viewers' opinions are almost totally arbitrary? No one who watches Jeopardy! really knows anything about you.
A. But it becomes about having a concordance between the way you are and the way you appear to the public. I feel at peace with that. I live a quiet life. I was never part of the Hollywood social scene. I don't do drugs.
Q. How will you know when it's time to retire? Will there be clues?
A. They've already appeared. Instead of saying "1492" I'll say "1942." But my mind — I love doing crossword puzzles, and recently I'd be looking at a clue, it'd be 23 across, and I'd be trying to fit the answer into 26 across. I was always off. Because of that I went to be tested for early Alzheimer's. The first time they tested me they said, "It doesn't look good." Then we did more testing and they said, "You're okay. No need to worry."
I'm glad to hear that.
It's natural. I'm 78. It's not like this happened at 50. When it's clear that it's time for me to go, I'll go.
Q. What's your opinion on the current state of game shows?
A. In this day and age, when there is so much societal tension, game shows are valuable because they're pleasant. If you want to compare them to court shows, those are always about conflict — it's nastiness. And I think in today's society we feel a need to get away from nastiness.
Q. Will you feel proprietary about leaving Jeopardy! to another host?
A. No. All you need is a competent host to help keep things moving. But we're in the #MeToo movement now, it's the year of the woman, so I suspect that the producers might give serious consideration to having a woman host. She'll obviously be younger; she'll have to be personable, bright, have a sense of humor. My recommendation is Betty White.
That's another go-to joke of yours.
Yeah. It gets a laugh. Betty commented recently that she has a crush on me. It got a little bit of play.
Q. I've also heard you say, in talking about other ways your career might have gone, that you were hypothetically interested in hosting a talk show. Who would be your dream guest?
A. People used to ask me, "Who would your dream Jeopardy! contestant be?" I used to say Kevin Spacey. He's bright, and there would be so many funny moments because of all his great impressions. But now you can't say that. So to answer your question: the pope. I was raised Catholic.
"That's The Kind of Guy who Should Be pope" — Alex Trebek
Q. What would you ask him?
A. Why aren't you making more changes in the Catholic Church?
Q. What changes are you thinking of?
A. Women priests. Allowing priests to marry. Why not? What's that [clerical celibacy] about anyway? I remember seeing a Belgian cardinal, Cardinal Suenens, interviewed and he talked about how doctrine is one thing, but if you examine your conscience, and your conscience says, I must do this, you must follow your conscience. And I said, "That's the kind of guy who should be pope."
Q. What's the point of making contestants phrase responses in the form of a question? How does that make the game any better than if they answered normally?
A. I don't know that it makes it better. The impetus for doing that was a reaction to the game-show scandals of the 1950s. Merv [Griffin] was trying to come up with an idea for a game show, and his wife said, "Why don't we give the contestants the answers?" He said, "That's how people got in trouble with the Feds!" She said, "No. The answer is 5,280; the question is how many feet in a mile?" Ding! That difference makes Jeopardy! unique. The host — me — used to be unique by having a mustache. I no longer have it, although I like to play around with my facial hair. At the beginning of this season I had the full beard, and that came down to a Van Dyke, and then a mustache, and now I'm clean-shaven.
Q. You change your facial hair because you know people will pick up on it?
A. Yeah, just to have fun. I often joke that Jeopardy! is a serious program hosted by someone who does not take himself seriously. I hope I haven't come off in this conversation as sounding too pretentious.
Q. I don't think you have. What will you do on the day after your last Jeopardy! taping?
A. Well, it'll take me a while to get home after taping because I leave the studio at rush hour. Then I'll come into the house and, probably, have a glass of wine with my wife. Then we'll look at each other and say, "What next? What now?"
This licensed interview excerpt was reprinted with permission as follows: (c) 2018 from Vulture-New York Magazine/New York Media LLC. All rights reserved. Distributed by Tribune Content Agency.
Dolce Media Group was saddened to learn of the passing of Alex Trebek on Sunday, November 8, 2020. We were extremely proud to feature him in our Summer, 2020 issue and we send our sincere condolences to his family. After a career at CBC-TV, Alex was selected to host the 1984 relaunch of "Jeopardy", and with his sharp wit and kind spirit for 36 years he made us smarter by watching television. The best game show host in television history was Alex Trebek.
There is no question.