Le Domaine Tarbouriech: A Farm For The Future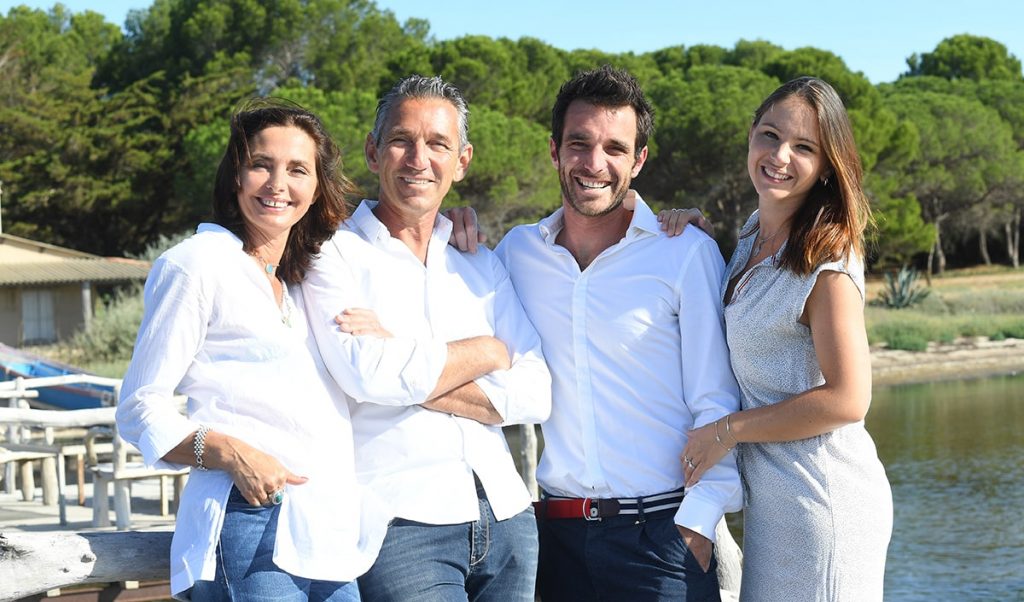 Built on pillars of culinary and cultural discovery, Le Domaine Tarbouriech is a family-owned oyster farm and luxury retreat unlike any other.
When Florent Tarbouriech took over his father's oyster farm in 1986, he did so with a desire to turn the Mediterranean oyster into an exceptional product. By taking the sun, the surrounding waters and their tides as his ingredients, he created the "marée solaire" or "solar tide process" in 2006, transforming what was a small family operation into a full-fledged farming business. It was, and still is, an original and patent-protected farming method that works by taking oysters out of the water every day through solar and wind power. It's one that fuses the history of a farm that started in 1962 with innovation and sets the standard of excellence with which Le Domaine Tarbouriech has become synonymous.
Located in the Languedoc-Roussillon region of southern France, Le Domaine Tarbouriech is the sum of many parts. By taking its innovative approach to oyster farming and pairing it with the rich and diverse heritage of a region known for its natural beauty and history, it's a place that serves as a bridge between the past and the present. For guests, it's an opportunity to recharge and a chance to experience luxury through simple refinement.
As you would expect, it's the oysters that shine. Since Tarbouriech himself took over the farm more than 30 years ago, Tarbouriech farms have been created in lagoons spanning Italy, Spain, Morocco and Japan, and Le Domaine Tarbouriech has been welcoming guests to experience the oyster-farming process since 2018. As well as the farm itself, where guests can get a closer look at the process powered by solar panels, there's Le St. Barth, a renovated oyster farmer's house used for tastings, and an "Ostreathérapie" concept, where guests can go beyond taste to experience well-being treatments derived from the oysters' active ingredients.
"Everything Has Been Designed To Enable The Domaine's Guests To Let Go"
It's not just oysters that have propelled Le Domaine Tarbouriech forward, but also its approach to hospitality. Spearheaded by hotel professional Anthony Pegahi, the site offers 15 units across its Manor House and Farm House, some with private gardens and Jacuzzis. It's something the establishment calls "the Tarbouriech way of life," where, as a statement from the brand reads, "everything has been designed to enable the Domaine's guests to let go, to let themselves be carried away by their feelings and their desires, and to enhance their physical and moral energy in this residence, which, between the vineyards and the lagoon, embodies a genuine Mediterranean way of life."
No Matter What You Come To Le Domaine Tarbouriech For, Sustainability Holds Huge Importance
Given the climate of the region and its connection to vineyards and local gastronomy, Le Domaine Tarbouriech is a destination that goes beyond oysters when it comes to culinary discovery. Where La Folie is an on-site restaurant that takes its name from the Domaine's history and offers traditional Mediterranean fare, Le Bar à Huîtres offers fish and seafood, as well as smaller dishes, accompanied by refined local wines.
No matter what you come to Le Domaine Tarbouriech for, sustainability holds huge importance. While the oyster farming itself is founded on being environmentally friendly, it's a promise carried through to every part of someone's stay. "Oyster farming remains the company's main activity," says Tarbouriech.
"It was very important for us to ensure that Le Domaine Tarbouriech was placed not only into the continuity and coherence of the site's history and our activities, but also into the approach to environmental responsibility and to the circular economy that has been part of the Tarbouriech company's values since our very beginnings." It's this commitment to the planet that sparked Le Domaine Tarbouriech's development team to introduce the expertise of various energy experts to better implement tools to save or better use energy, while still keeping the historic heritage of the site. As a result, you'll see a roof created in sagne (Camargue reed), to reinforce thermal insulation of the farm building during summer, a restored windmill to contribute to energy input, and solar panels across the entire technical area to again provide a more positive approach to energy. Not only that, but three-quarters of the furniture you see at Le Domaine Tarbouriech has been designed and built locally (with the remainder provided by sustainable suppliers), and any material generated as waste from one activity is utilized and repurposed elsewhere. So, don't be surprised if you see wood from the oyster farms used for your room's headboards, or oyster shells that have been repurposed as paths.