Malta Is The Place To Be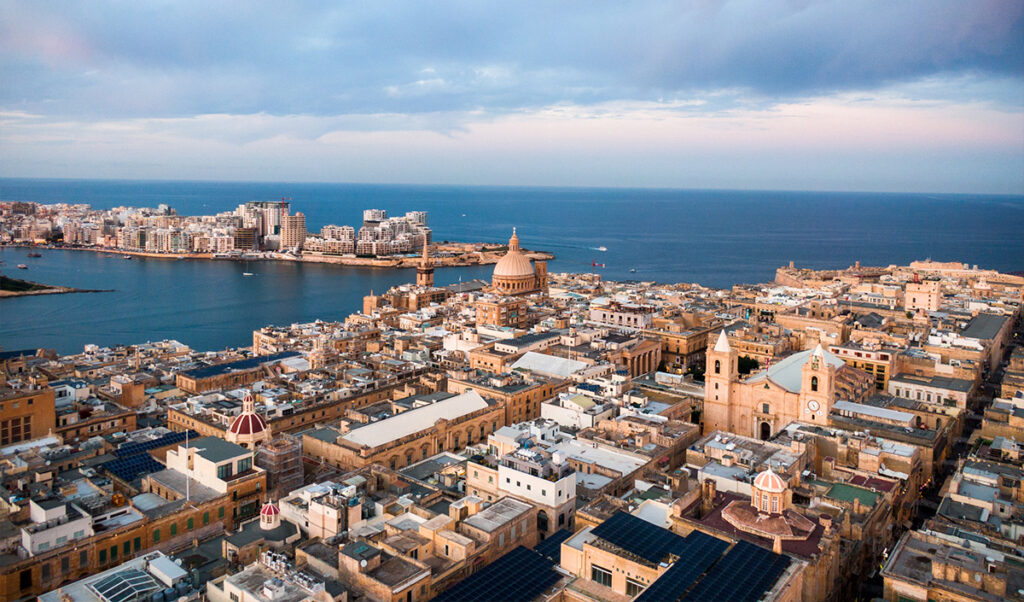 The beautiful island country in the Mediterranean Sea is home to rich culture, entertainment, history and cuisine.
With its remarkable concentration of intact architectural heritage, including the highest density of UNESCO World Heritage Sites in any nation-state anywhere, superbly sunny weather, attractive beaches, thriving nightlife and 8,000 years of intriguing history, plus an endless calendar of events and festivals, there is a great deal to see and do in Malta.
The question is, where should you start? Malta delivers all things luxury including a diverse range of accommodations, from five-star properties and lavish boutique hotels to historical palazzos and farmhouses. You can even stay in a restored 16th or 17th-century palazzo and delight in luxury accommodation built into fortifications of the ancient city of Valletta, Malta's capital and a UNESCO World Heritage Site, with views across the Grand Harbour.
Organized by Festivals Malta, travellers can experience Notte Bianca, one of Malta's biggest annual arts and culture festivals. For one special night every first Saturday of October, the Valletta cityscape lights up with a spectacular celebration of the arts that is open to the public free of charge. Valletta's streets, piazzas, churches, state palaces and museums are transformed into venues for an array of live performances and concerts, while many cafés and restaurants extend their opening hours.
Malta is a great family getaway destination, offering diverse and interesting locations to visit, and a variety of activities the whole family will enjoy, whether that's walking around Valletta or to Malta's many famous beaches, touring historic sites or boating. Attractions geared especially to families include the FunTrain, which takes visitors to the island's major landmarks, Hop-on Hop-off Bus Tour, Bugibba Water Park, Malta's National Aquarium, Splash & Fun Water Park and Popeye Village.
Let's not forget about the food since travellers cannot truly experience Maltese culture without indulging in its flavours, from heaping plates of traditional Mediterranean fare influenced by all the many civilizations that have occupied Malta over the centuries to the finest wines produced by its profusion of vineyards. Malta has been put on the culinary map with the 2023 Michelin Guide Malta selection, which includes 35 restaurants in total: six Michelin-starred restaurants, four Bib Gourmand and 25 Recommended. And not to be missed are the local street foods, including the famous Maltese Pastizzi (cheese or pea-filled pastries).
Whether you are planning a family vacation or a solo expedition, Malta is a Mediterranean paradise — its full calendar of festivals, delectable food, fascinating historical sites, sunny skies and sparkling waters offer visitors plenty to do and explore throughout all four seasons — just perfect for creating unforgettable memories.