The Will to Succeed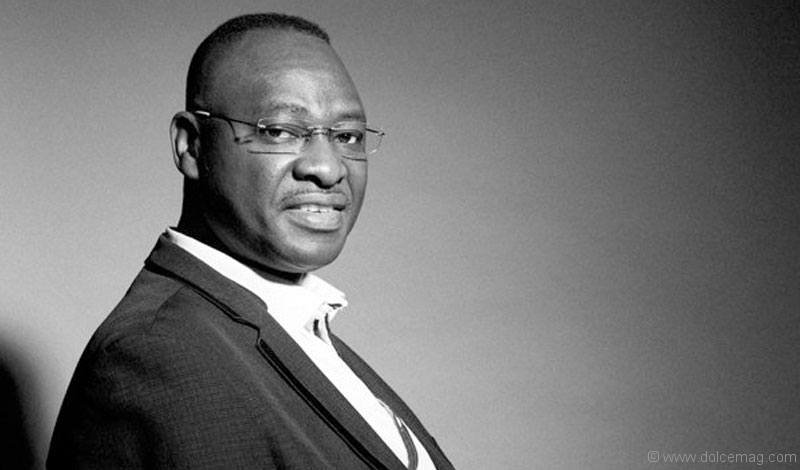 When architect Len Rodrigues heard that his colleague Samuel Oboh was elected the 76th president of the Royal Architectural Institute of Canada, he could only think one thing: "Well, of course." Not only was Oboh a key figure in launching the country's first local chapter of the RAIC, but he also demonstrated a rare drive and capability bolstered by people-first values. Who else could it be?
Rodrigues had been the registrar of the Alberta Association of Architects, where he was overseeing the registration process for aspiring architects in the province, when Oboh moved to Alberta from Botswana in late 2003. In order to practise architecture in North America, you must first intern with a firm to gain experience and pass nine exams issued by the National Council of Architectural Registration Board, which regulates the practice of architecture in the U.S., Canada and Mexico. The NCARBs, however, are notoriously challenging. Rodrigues explains that because of the sheer difficulty of the exams, compounded with the workload of interning, it wasn't uncommon for the whole process to take five years, or more, to complete.
Then along came Oboh.
"He got through them in one year," Rodrigues explains. "I have never seen that happen. He was focused with laser intensity. It was absolutely stunning."
Speed and dedication have never been things Oboh lacked. After graduating high school at the head of his class, he was accepted to Bendel State University at the remarkably young age of 16. When he graduated in 1992, he had the highest grades of all architectural students in the graduating class. He would finish his master's degree in architecture at the Ahmadu Bello University, the second-largest university in Africa, and land a job with the prestigious design and construction firm F&A Services. There, in his mid-20s, he would be part of the team responsible for the high-profile refurbishing of the Federal Palace Hotel, the famous site of the signing of Nigeria's Declaration of Independence.
"I always tell people: if the will is there to succeed there will always be a way of making it happen," says Oboh. "I totally believe that if you have the desire for something and you give it that commitment and dedication, and then you add a little bit of discipline to it, you can achieve it."
The Terminal Link train glides silently by the window of the boardroom at the Sheraton Gateway Hotel where Oboh sits. He sports a pair of rimless glasses, a jet-black suit and a fresh contrast placket dress shirt. He's bright and lively and looks nothing like a man who spent the past 24 hours city hopping — from Edmonton to Calgary to Regina to Winnipeg and finally to Toronto — on business. "I try to lump things together and create some efficiencies," he says of his hectic travel arrangements. "I'm always hoping my flight isn't going to be delayed," he adds with a hearty chuckle. Smiles and laughs are in no short supply with Oboh.
Later this afternoon, Oboh, the current regional manager of the Architecture and Engineering Centre of Expertise for the Western Region of Public Works and Government Services Canada, is heading back to Edmonton, where he lives with his wife and three children. The 11 years he's lived in the Albertan capital is the longest period he's ever spent in one place. His life, as it were, is as winding and as varied as this recent trip to Toronto.
Oboh was born in Lagos, Nigeria, in 1971, the third of six children. His father was a mechanical engineering technician for a Swiss company and that work took the family all over the country. Between his father's job and his eventual university career, Oboh lived in six cities before he was 20. By age 27, that number had jumped to 10.
But unlike many who might struggle with so much movement, Oboh never saw it as a negative. "We didn't think about it," he says. "That's life." For Oboh, things are only difficult when you're told they're difficult, when you start believing it to be so. But if you stop and look around, you see plenty of examples of why you're living a good life. Waking up at 4 a.m. for the several-kilometre walk to fetch water for his mother's cafeteria-style restaurant, for example, wasn't the most enjoyable thing in the world. But it instilled the value of dedication and hard work. His father also took up farming as a hobby, and when reflecting on the time to harvest, Oboh doesn't think about working the fields. He thinks about the sweet and smoky taste of the fresh guinea corn roasted over a fire, of sitting with family and friends against the backdrop of a peach sunset over distant green mountains. "Some people," he says, "don't have that kind of life."
Oboh's career in Africa would see him work on a number of prestigious projects, including the Botswana Police College; the International Law Enforcement Academy, which was commissioned after a bilateral agreement between the Botswana and American governments; and the Maun General Hospital, a $150-million facility in the Okavango Delta, an area so lush and vibrant with wildlife Oboh feels it's "a true paradise."
With so much success in Africa, why move to Canada? "I always blame it on my wife," he laughs. His wife, Aisha, had worked in New York during the '90s and developed a liking for Canadian values. That respect deepened when Prime Minister Jean Chrétien refused to commit troops to the U.S.'s war in Iraq. Oboh and his wife applied for citizenship in 2000 and Oboh even joined the RAIC as an international associate in 2001. When the Canadian government contacted them for their interview late in 2003, Oboh, deeply entrenched as the resident architect of the Maun General Hospital, had forgotten they even applied. He was also quite happy with the course of his career. But his wife convinced him it was a great opportunity, one they shouldn't pass up.
In Canada, Oboh quickly began to leave his mark. Along with Rodrigues and Vivian Manasc, he helped launch the first RAIC local chapter in Canada in 2006, serving as its president from 2007 to 2008. Design-wise, he put his talents to use on projects such as the Sturgeon Community Hospital in St. Albert, Alta., the Villa Caritas building in Edmonton, the Alberta Legislature redevelopment and the Red Deer Civic Yards. Oboh's design for the Civic Yards incorporates copper into parts of the facade as well as a playful curved roof to make the facility more inviting. He feels that just because the work is industrial in nature doesn't mean buildings need to be cold and repressive like a traditional factory. "You want to give [employees] an environment that they're actually very proud of to work at," he says.
As he explains the importance of understanding a structure's purpose — What's it for? Who will use it? Will the design actually serve the client and the community? — he pulls out his laptop and clicks through images of his various projects, outlining why certain features were implemented and what he was hoping to achieve with them. He lands on a concept drawing he submitted as part of the Alberta Legislature redevelopment. The building, which Oboh dubbed the Royal Alberta Museum of History, is his vision for Edmonton's river valley area, a 7,400-hectare urban parkland that Oboh feels is underutilized. "The whole idea is to actually have something that fits into its environment, and also animate and activate the river valley," he explains. The sharp angles and interesting lines give the impression of a large rock formation jutting from sloping hills. It's modern, unique and quite beautiful.
The project, unfortunately, never made it to construction. But such setbacks don't faze Oboh. As a man concerned with inclusiveness and fairness, one of his main initiatives as the president of the RAIC is encouraging architects to help solve issues faced by aboriginal peoples, especially with regards to improving building conditions. "We're not saying we know it all," Oboh quickly explains. "We just hope that what we have to offer is going to help improve the life of one person at a time, one community at a time."
He uses the example of lighting a candle instead of cursing the darkness. Darkness is a bad thing — we know that. But bemoaning it doesn't improve the situation. If you light a candle, though, you create an opportunity to pass that flame to others. Light enough candles and you can see through the darkness. "I think that's what you want to do," says Oboh, "just light one candle at a time." It will require vision, dedication and a bit of discipline. But those are qualities Oboh knows all too well.