Discover Living with Treasure Hill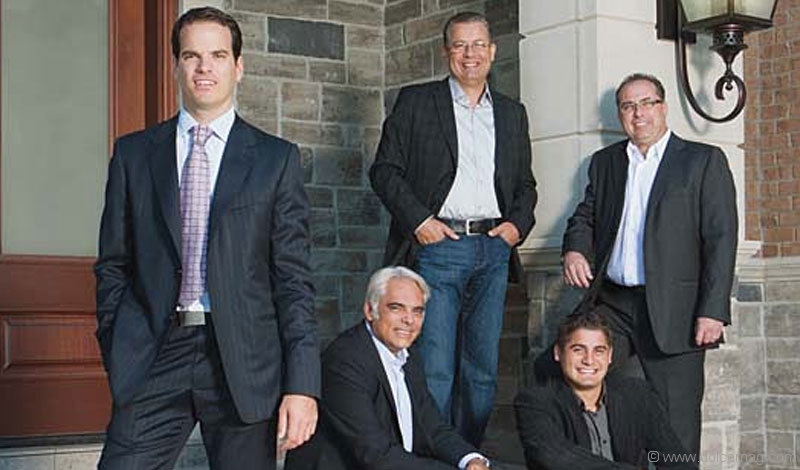 They say it's all in the details, and this business of particulars is what Treasure Hill Homes prides itself on. Set across prominent areas in the GTA, beautiful, functional homes for the modern family blend harmoniously with the surrounding locale. "We're creating communities where we want people to feel that where they live stands out in the industry," says Nicholas Fidei, president of Treasure Hill Homes.
The development company's most recent feat, block, has set the standard in urban family living. Designed by award-winning professionals, architect Richard Wengle and interior design firm Cecconi Simone, block received a sold-out status and applause from the top industry watchdog. The Building Industry and Land Development Association (BILD) recently acknowledged Treasure Hill's commitment to excellence with six awards, which include Best New Home Design and Project of the Year in the low-rise category for block. "We turned a lot of heads with this project, and it set a precedent for our company," says Fidei, who oversees all design and floor plans. "Moving forward, we're going to push the limits. We've already started. We have some very exciting things to come."
Fidei, who developed an appreciation for quality architecture from his early introduction to the real estate and building industry, is both a man of design and his word. At 34, age is just a number — evidence seen in the growing list of residences he and his dedicated design/build team have spearheaded across Toronto and its surrounding areas. With new developments springing up in Aurora, Milton, Vaughan, Richmond Hill, Kleinburg, Thornhill and Toronto, Fidei knows what a home should stand for. "Today, traditional homes are not as popular as they were a few years ago. "It's transitional — all of our clients like to see clean lines, and that's what we do in all of our homes. It's the small details that set the home apart from any other," he says.
Consider the accomplishments of Treasure Hill's luxury residential arm, Rivera Design/Build. This custom home building firm takes living to a level never imagined with top European materials that reflect the unique tastes of each client. "We want this to be their last home, and we want them to be happy," says Fidei. Noting an increased desire for custom homes, Fidei and his team work closely with clients looking for that distinct, personalized space they can truly call their own.
Fidei is especially excited about a fully customized, one-of-a-kind project Rivera has been commissioned to execute: A 40,000 sq.ft., 190-foot wide luxury custom home in Vaughan. This impressive dwelling will feature a 9,000 sq.ft. banquet hall for a client that likes to hold annual parties for up to 500 guests. "We've designed this home to suit our client's needs, and how he needs to live — and that's important; that's what you get when you're building a custom home."
Showing dedication to the community by supporting and participating in many charities such as the Ride to Conquer Cancer, Fidei puts things into perspective when it comes to explaining his success in the building industry. "I think it's just hard work and being passionate about what you do. And if you're passionate at what you do and you have a good work ethic, there's no end to what you can achieve."