Château Varennes: Venue Royale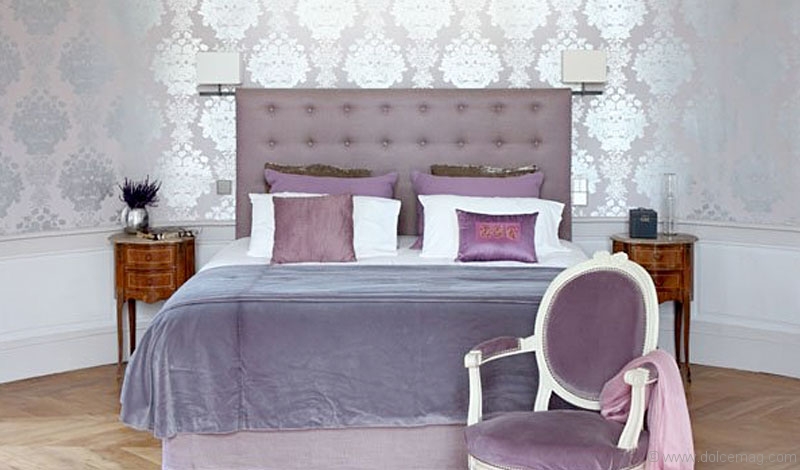 A stay at this 18th-century castle in Burgundy reveals French gardens, regal furnishings and five-star service
Such is the rarified world of Sonia de Truchis and her husband Aymeric de Truchis de Varennes, owners and operators of Château de Varennes, in operation only four years but recently named by CNN as one of the Top Ten Wedding Venues in the world. Situated amongst the rolling hills, valleys and lush forests of Burgundy, France, the 17-bedroom Château de Varennes is the perfect blend of languid luxury and unparalleled five-star service.
"When I met Aymeric, he never mentioned his family had a place in the country," says Sonia. "Even when I met his parents, no one told me. The family is very modest, with older, noble, generational traits. And then one weekend we came here and I was very surprised by its timeless and classic design. It obviously needed some repairs, but I thought it was a marvellous house."
Aymeric's family has owned the property since they arrived from Italy 400 years ago and built a fortress on the land. In the 18th century, a more modest building was rebuilt on the property in the classical château style that you see today. It was primarily used between Easter and October as the family's summer home that allowed them to get away from the heat of Paris, with the entire household of extended family, guests and domestic servants descending upon Burgundy for those idyllic months in the French countryside.
While Aymeric would spend his summer school holidays at the Château, the thought of transforming it into an ultra-luxury holiday destination only occurred to both Aymeric and Sonia after they inherited the property in 2009. They both held down executive positions in corporate Paris, but would have friends from their extensive travels in North America and Asia out to Château de Varennes for summer weekends.
"It was our friends who gave us the idea to create a special event venue, a fairy-tale type of place as they described it," recalls Sonia. "They had travelled all over Europe and found countryside châteaux needing renovation. The French see these all the time and think nothing of it, but they said while they all had beautiful outdoor grounds, the indoors were old, dusty and not up to high-end luxury standards. They thought a classic château with some modernizations would prove very popular … and they were right."
Using their savings, the transformation of Château de Varennes from family summer home to one of the world's most exclusive luxury retreats began; the renovation would take three years.
"We honestly thought we'd be living on pasta for about 10 years," Sonia says with her infectious laugh. "It was scary at the beginning, but we are both a bit daring, and frankly, we are so amazed and pleased by the results."
The first year of the renovations restored four bedrooms and baths, the installation of a heating system for the first time as well as other modernizations in electrical, plumbing and wireless to attract today's modern guests. They decided to open the Château for six months, and renovate it for six months, eventually moving full-time near the property because of the myriad of day-to-day decisions the large-scale renovation involved.
The Château now features the finest finishes throughout, with ultra-high quality beds and the ultimate in luxurious bathrooms and appointments.
Using their mutual knowledge in marketing and public relations, Sonia and Aymeric spread news of the Château by word of mouth via bloggers and social media and then via traditional media — the buzz of the new Château de Varennes as a must-see destination began.
Château de Varennes is now known as a special events venue, an exclusive special events venue, for such occasions as family reunions, weddings and birthday parties, which is an admittedly niche market, but one that Sonia and Aymeric know well and quite enjoy.
"For such events, most of the guests know each other and they take over the entire Château for perhaps a week as they are gathering from around the world," says Sonia. "We live in the same village, the family has the keys to the Château, so it ends up feeling like a family home for a week, which makes us very happy."
Their exclusive clientele come mainly from North America, Great Britain, Australia and, surprisingly, Russia. This October, a couple from Toronto is bringing 80 guests together to renew their wedding vows in the unbridled splendor that is Château de Varennes.
But it's the level of customized service that separates Château de Varennes from other venues. Each request is carefully accommodated to deliver a private, exclusive and intimate event, with exclusive concierge services that sees to the desires of every guest, family member or corporate entity staying at the Château.
"While it is much more time consuming to customize all of our events, it's much more enjoyable and interesting for us," says Sonia. "We realize it is a very different way of working, but the guests enjoy it and that's why they come here and return here. We never say 'no' to a guest, they all like to feel different and important and that is what we deliver every time. Originality is also important; each of us wants to feel like we're an original."
Without giving away too many secrets, Sonia and Aymeric knew they had to have two essentials in order to be successful. Number 1 is a resident chef in-house who cooks extraordinary meals with food from local markets and who consults on the menus with incoming guests by email prior to their stay. The bonus is that some of the world's finest foods and wines can be found in Burgundy.
"Number 2 are the gardens, lawns and open spaces that give you a very free feeling," observes Sonia. "It is a very secluded, safe and private property, and perfect for children to swim, ride ponies and be 'free' for a bit of time. I find children become much more independent given a bit of freedom." Parents with young children can certainly subscribe to that philosophy.
It has been a whirlwind four years for Sonia and Aymeric, but this is a lifestyle they are very much enjoying and will continue to do so for many years to come.
"I never dreamed it, but we love it and we will be here a long time," says Sonia. "Our long-term vision is of an exclusive space and sharing a beautiful property with our clientele, to keep making Château de Varennes a happy place, where we share happy moments with our guests."
An open heart and a happy home is the special magical ambience that awaits guests at Château de Varennes.