Italy's Motori e Sapori and Taste Event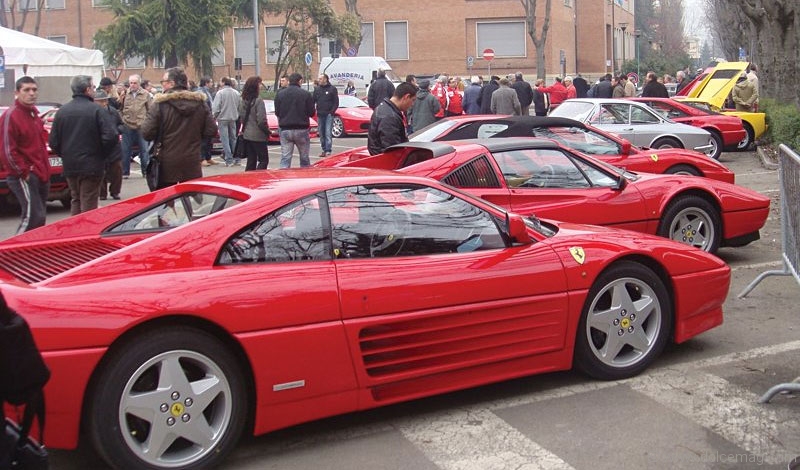 With so many temptations available, why not try something that will raise your serotonin levels without damaging your soul? Italy, the peninsula of passion, a country known for Ferraris and food, invited travellers and locals to enjoy two festivals that delivered adrenaline-induced highs from its exotic vehicles, as well as a neuron-firing explosion of flavours from delicious foods. Italy's cuisine is scintillating and its awe-inspiring automotive designs are timeless. Pack your bags, park your car, prepare your palate, and put your diet on hold as we take a trip to the old country.
The individual pride of each of the European countries makes it interesting to pit them against one another in various ways. Germany has a great automotive industry but Italian cuisine reigns supreme. Japan is talented in both domains but, when it comes down to it, Italy stands alone as the international leader in this made-up combination category of great cars and delicious food. Although the combination is questionable, ask yourself this: could anything sound more luxurious than driving through Lake Como in a new Ferrari on a full stomach of Italian delicacies? Revel la dolce vita with two events that showcased both food and automobiles in a totally authentic Italian fashion.
Castelfranco Emilia is an Italian city located in the province of Modena that hosted an all-encompassing annual event called Motori e Sapori (Engines and Tastes) earlier this year. This quaint Italian town is famous for creating stuffed pasta known as tortellini. To commemorate its pasta pride, the city joined hands with Italy's automotive industry in a three-day event that offers visitors and locals the opportunity to enjoy its delicious food and Italy's most exotic cars. To understand what living la dolce vita really means, one must travel to the country where it all began. Only then will you be able to smile and appreciate the sweet life uncompromised.
Once a year, Motori e Sapori becomes the  main entrée in the quest for an authentic gourmet Italian experience, and Florence's gastronomic Taste gala fills whatever room you have left. Remember: saying no to food is an insult when you're in Italy, so mangia mangia. Let's face it: the reason Italians only have a biscotti and an espresso in the morning is because the previous night's feast forces them to ignore the traditional breakfast schema of other countries.
Just like its title, Taste invites the world to savour all of Italy's food and wine without leaving the beautifully crafted Stazione Leopolda. Two hundred specialty shops and niche distributors found within the borders of Italy were at the heart of this year's event. From A to Z, Taste's exhibitors hailed from the biggest cities to the smallest towns. It was a once-in-a-lifetime opportunity to savour unique wines and foods from a country famous for both.
The goal of Florence's esteemed festival is to perpetuate the daily struggle of delicious natural food versus mass-produced, chemically laced duplicates that line the shelves of major grocery stores. Taste essentially calls for change in the food industry. The colours, flavours, designs, music and the intellectual debates on food culture at this inspiring event make all the senses smile.
Beyond all the amazing things to enjoy in Italy, Motori e Sapori and Taste are two must-see events. Food and fast cars are two potentially indulgent luxuries that, if appreciated responsibly, allow individuals to fall into temptations without regret.
www.lasannicola.it/motori-e-sapori
www.pittimmagine.com/it/fiere/taste