Michelangelo's Quest for Genius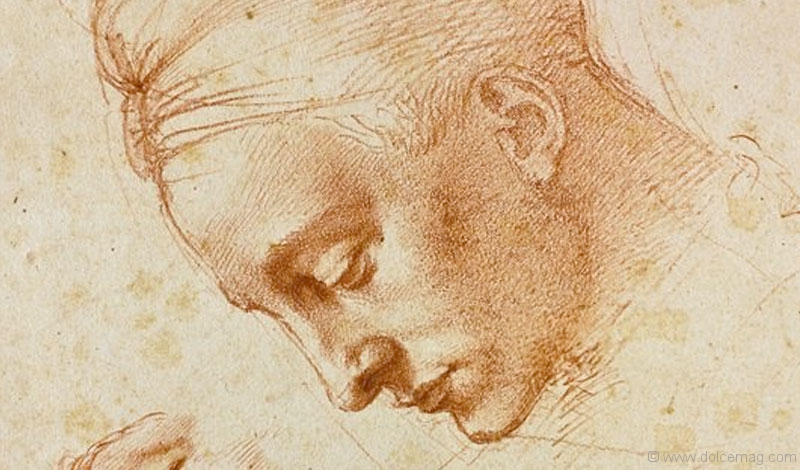 Michelangelo Buonarroti was born in Caprese, a village outside of Florence, Italy, in 1475. Over the centuries, Michelangelo has been regarded as a godlike genius who created some of the most famous works of art in Western art history, including his statue of David and the Sistine Chapel ceiling. But there's another, lesser-known side to Michelangelo. Like many supremely gifted individuals, Michelangelo was driven to create. His aspirations were huge: he wanted to rival artists and architects past and present, to work for the most powerful rulers of his day and to make works unprecedented in their originality. With an exceptionally long career and little need for sleep, Michelangelo was able to realize some of his most ambitious projects. We are fortunate to have not one but two biographies as part of the historical record, which were written during his lifetime. Over time, his ambitions as sculptor and architect outstripped even his prodigious abilities and became unmanageable, resulting in many projects halted by political conflicts and the fickle demands of his patrons.
On view now at the Art Gallery of Ontario (AGO) in Toronto, "Michelangelo: Quest for Genius," presents 30 of Michelangelo's finest drawings, 29 of them on loan from the Casa Buonarroti in Florence. These drawings, which have never been seen before in Toronto, challenge the myth that geniuses produce works of art without effort or disappointment. The drawings reveal struggle, setbacks and rejection, but also a will to create and triumph. Throughout his career as a painter, architect and sculptor — which lasted an exceptional 77 years — Michelangelo drew on a daily basis. It was how he thought. On paper, he worked tirelessly to perfect his skills and give free range to his ideas and emotions.
In particular, Michelangelo identified deeply with Christ's suffering. He drew the Resurrection more than any other subject. In works such as Study for the Risen Christ (circa 1532), a sketch done in black chalk, we see his preoccupation with the twisting male figure. As he put it, "The human body will never have gracefulness if it does not have the serpentine form." This invention signalled one of Michelangelo's great contributions to art: a new understanding of the expressive power of the male nude in motion.
As Michelangelo's career evolved, his genius manifested itself in ever-more ambitious plans. Yet despite his enormous talent, many of the drawings that remain show projects that the artist was never allowed to finish, such as his church of San Giovanni dei Fiorentini in Rome. Thanks to an innovative 3D animated video, visitors to the exhibition will be able to "tour" Michelangelo's radical central-plan building and discover what the structure would have looked like had the artist been allowed to complete it.
While quarrying marble in Carrara, Michelangelo once imagined carving a mountain into a giant statue. "If I could have been sure of living four times longer than I lived," he wrote, "I would have taken it on." One of the drawings for the facade of Lorenzo contains a sketch of what has recently been recognized as such a colossal figure, an emblem of his ambition and self-confidence.
"Michelangelo: Quest for Genius" is on view until Jan. 11, 2015. For tickets, visit www.ago.net.



GUEST ART EDITOR
Lloyd DeWitt is an art historian, author and educator specializing in northern baroque and northern renaissance art. He is the curator of European art at the Art Gallery of Ontario.
www.ago.net