Chalet Les Brames in Méribel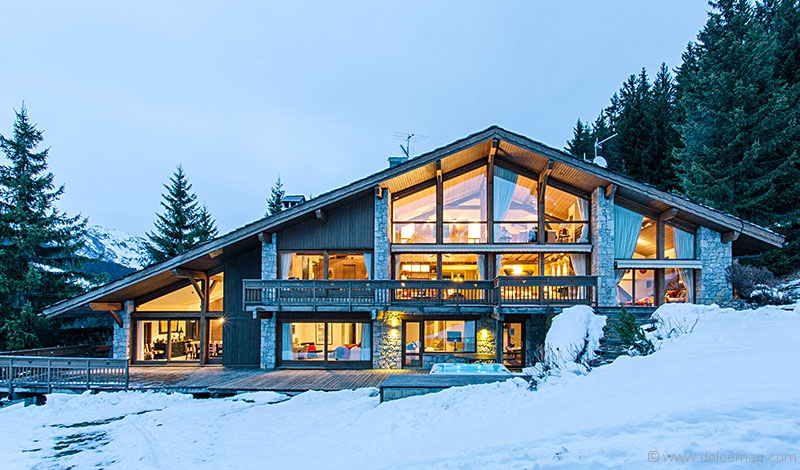 The French Alps in Méribel, France, are an A-lister's oasis, frequently hosting celebrities like the Beckhams, the Middletons and Emma Watson. Tucked away in the powdery white mountain range of Méribel is the most beautiful, exclusive chalet — Chalet Les Brames. The long-established ski chalet in the Alps recently reopened this December after a total makeover. The luxurious winter escape now boasts an aesthetic suited to reflect its rejuvenating nature, placing wellness at the heart of the new design. New state-of-the-art facilities within the chalet include a pilates area, a fitness studio, massage rooms, a hammam, an ice-cold plunge pool and a spa.
In celebration of its grand reopening, Chalet Les Brames has also launched a uniquely designed "Snowga" program: a combination of skiing and yoga. The new holistic approach to skiing was designed by Elite Ski Team co-director Aurélia Chrétien Pomès based on the fundamentals of yoga that make it so beneficial — breathing, stretching, mindfulness and adapting to surroundings.
"By beginning the day with yoga, we prepare the body and the mind for exercise on the mountain," says Pomès. "By ending the day with Osteopathy we are able to listen to the body and ensure that it is all physically aligned and prepared for the day ahead."
The program is complemented by a bespoke health and wellness menu designed by the chalet's in-house chef.
"Snowga has been designed to ensure that clients enjoy a profound sense of physical and mental well-being," adds Pomés. "It's a completely holistic experience."
Chalet Les Brames has successfully created a truly restorative experience for guests of Méribel. There is no doubt that a five-night retreat to this winter oasis will have you feeling refreshed inside and out.