The Gift of Warmth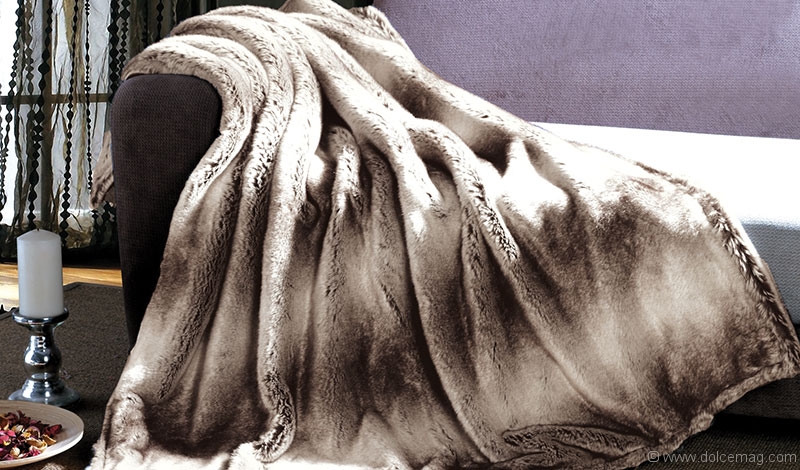 Wrap comfort and joy this holiday season, and ring in 2017 in luxury.
'Tis the season to curl up by the fire in your cosiest sleepwear, wrapped in a luxurious duvet, throw or blanket from David's Fine Linens — or to gift one! The Canadian retailer carries an incredible selection of the finest European linens that's sure to satisfy anyone on your list.
It's no secret that adored Italian textile brand Marzotto Group believes in the "culture of quality," as per its mission statement. Each one of its lush blankets is crafted of either cashmere or a blend of cashmere, silk and mohair, ensuring a sweet escape from the bitter cold this winter.
Another favourite is the snow lynx faux fur throw by St. Pierre. This plush piece makes for the perfect addition to your cosy winter linen collection and a beautiful accent to any room. Artificially woven from spun yarn, the sumptuous throw gives its owner the feel of genuine fur without harming nature.
And for duvet lovers, both St. Genève and Brinkhaus have you covered with duvets that will keep you warm during your long winter slumbers. These high-quality down duvets are hypoallergenic and available in summer, classic and winter weights to bring you comfort through 2017.
Renaissance Commercial Plaza
8099 Weston Rd., Unit 25, Woodbridge, Ont.
905-264-7778
Bayview Village Shopping Centre
2901 Bayview Ave., North York, Ont.
416-590-7311 Toll-Free: 1-877-591-1115