Marly Yazdani: Redefining Real Estate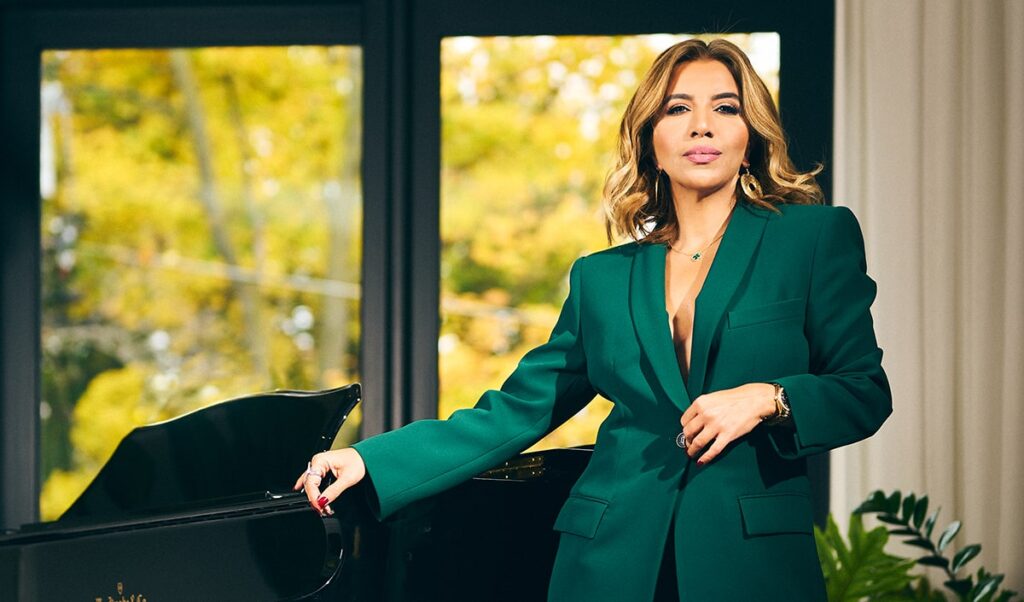 The real estate agent opens up on coming back to property after 20 years, loving luxury and why her friends call her the boss lady.
Marly Yazdani isn't a newcomer to the world of real estate. Having obtained her licence in 2002, she's something of a veteran. However, when the time came to grow her family, Marly felt inspired to cultivate another passion of hers: working as an entrepreneur.
With a reputation as a go-getter her entire life, she achieved her goal and became the owner of a highly successful restaurant franchise in Toronto. Through this shift in careers, her passion and fire for real estate never died. Her talent and superior knowledge in the industry was so undeniable that she continued to exclusively support her large circle of friends and family in achieving their real estate goals, while she continued to operate her business.
While her tenure in the hospitality industry has been very lucrative, Marly had always felt an unquestionable pull to return to real estate, full time. And when COVID hit, it was the sign she needed to reinstate her licence and get back to what she loved. "I'm excited to come back with a fresh perspective and start serving people on a much larger scale."
Today, her experience comes together in helping people find luxury properties with Engel & Völkers. By combining her 20 years of expertise working in the market and her booming success as an entrepreneur, she's making the dreams of many a reality.
"People are often hesitant to trust a real estate agent because they believe the agent is primarily focused on closing a sale. After years of working as a realtor and running my own business, I believe in a philosophy of transparency. It's my honesty with my clients that creates the trust and foundation for a continued business relationship," Yazdani shares.
"I attribute my success in the field to my extensive knowledge and pure love for it. My family tells me that whenever I talk about real estate, my face lights up. For me, luxury isn't about fancy sofas. It's about obtaining a home built with quality on a good piece of land. I love real estate. It makes me happy, it makes me fly, it makes me shine, it makes me passionate, it makes me helpful and it changes my life," says Yazdani.
What also attracts Yazdani to her work is that she is, herself, a luxury consumer. "I've built some invaluable connections in the industry. I have the knowledge when it comes to the most desirable areas and reputable builders — and I know my numbers. I have a sharp understanding of how much clients will need to invest and what it will cost them. Knowledge and good taste are a good combination."
"Your ability to negotiate is a soft skill and it depends on your inner strength, emotional intelligence, professional content and persuasion."
But whether she's operating her restaurant or working on behalf of her real estate clients, everything Yazdani does comes down to her love of people. "Off ering the highest level of customer experience is my goal," she shares. "I believe in building strong relationships through the quality of my work. I want my clients to receive the best service while working with me, and leave feeling confident in their investment and more educated about the market."
Naturally, the world of real estate has changed in 20 years, and there are as many new challenges to face as there are opportunities. Having tracked those changes and stayed on top of the industry's trends, Yazdani has re-entered the market and hit the ground running. "Your ability to negotiate is a soft skill and it depends on your inner strength, emotional intelligence, professional content and persuasion."
When Marly engages with someone in her services, whether they're a firsttime buyer, or someone more established on the property ladder, she has a certain process she follows. "First, I want to make sure I understand their vision, and their thinking process," she says.
"What someone thinks they want and what they can actually afford can be very different. Once I help my clients get these two components aligned, I get to work. My speciality is fi nding properties for my clients where there is potential for strong capital appreciation. Finding people their dream home, and watching their investment grow, is exactly what led me back to the world of real estate."
When she isn't working, Marly is a social butterfl y, hosting parties for her friends and family. She is a proud single mother of two brilliant teenagers and the favourite aunt to over 10 nieces and nephews. She is an avid traveller who enjoys her free time at her villa in Europe. Although life has not always been easy, every obstacle she's faced has strengthened her and turned her into the powerhouse she is today.
Her friends refer to her as "the boss lady," due to her highly organized work ethic, proactive approach to stressful situations and positive outlook towards both career and personal events. Dream until your dreams come true.