Harry & Meghan: A Piece of Paradise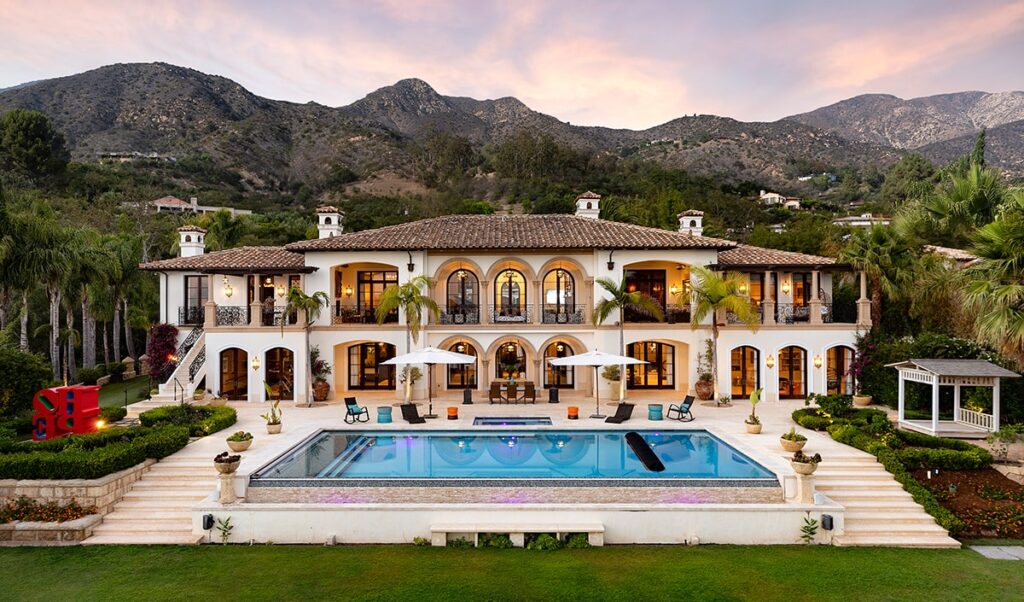 Director Tyler Perry's Beverly Hills mansion, where Harry and Meghan lived and filmed parts of their Netflix series, is currently on the market for US$33.5 million.
With the recent release of Harry and Meghan's six-part Netflix series, Harry & Meghan, the public was given a look inside their world as it was after their decision to step back from the Royal Family.
At the time of the announcement that the couple would be stepping back, they were living in Canada on Vancouver Island. A crucial point in the series is when, shortly before the pandemic, the couple flees the home they were staying at on Vancouver Island and move into Tyler Perry's Beverly Hills mansion. "I'm not a royal watcher. I don't really pay attention to a lot of stuff, but I saw something about her father. I found it to be hurtful, if he were my father, and I couldn't even imagine this woman finding the man that she loved, and of her dreams, and him being a prince, and walk into all of that madness, and need the security of family and then have your father do some horrible things. When my life changed and success started to come, family members became different people, and I know how hurtful that can be and how horrible that can be. I immediately empathized with her. Before the wedding I sent her a note, just praying for her to be able to move through it, hold on, and let her know that everything in her life had prepared her for this moment," said Perry in the Netflix series.
Although Perry had never met the couple before they moved into his home, he invited them to stay in his Beverly Hills mansion so they could use his security, as their security was no longer being provided by the Royal Family. "That's where Tyler came into the picture. I had never met him before. He sent me a letter to say he was praying for me and that if I ever need anything he would be there. Months and months and months went by and then one day when we were in Canada I called him, finally, after years at that point – the first time we had ever spoken – and I was just a wreck. I was crying and crying. Sometimes it's easier to just open up to someone who knows nothing at all, and that was that moment with me and Tyler," says Markle in the Netflix series.
As Harry and Meghan began their family, welcoming Archie into the world, they spent a good part of that time at Perry's mansion. Eventually, the couple moved to their own mansion in nearby Montecito, at which time Lilibet was born (the couple named Perry Lilibet's godfather). As the couple were filming their Netflix series, it was this 13,599-square-foot mansion in Montecito that was the backdrop for most of the series.
Perry's Beverly Hills mansion is now on the market for US$33.5 million (C$45.8 million). Built in 2006, the Mediterranean-style six-bedroom home includes multiple terraces with ocean and mountain views, two acres of lush grounds with romantic walkways and year-round flowers, soaring palm trees and accent vines, a vegetable garden, citrus orchards, and even a chicken coop for fresh eggs. Some additional amenities include a pool, hot tub, bar, gym, game room and a theater. The property also features a generator, grey-water irrigation system, private well, organic vegetable bed, and offers an unparalleled piece of paradise.